Welcome to Shallowford Falls!
Colors: Teal & Black
Mascot: Fox
Vision: A School of Excellence Where All Learners Reach Their Potential.
Mission: Relationships, Rigor, and Relevance for all.
Once a Fox-Always a Fox!
Collective Commitments:
· We will personally engage with every member of the school community.
· We will put students first by building relationships to make them feel safe, secure, and open to learning.
· We will use data to plan and facilitate high quality, standards-based instruction.
· We will differentiate to meet the needs of our students through collaborative community planning.
· We will provide students with experiences that foster critical thinking, collaboration, creativity, and communication.
Instructional Program
Shallowford Falls offers an enriched educational experience for children. We follow Georgia Standards of Excellence that can be accessed here.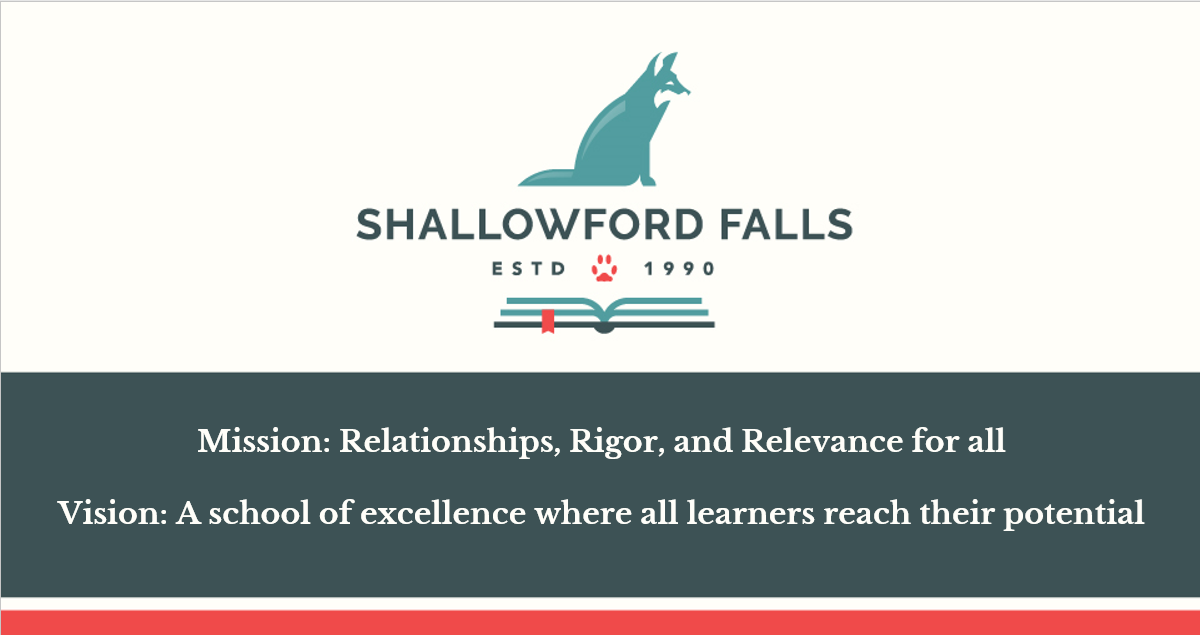 Awards & Certifications: