Cobb Schools Observe Patriot Day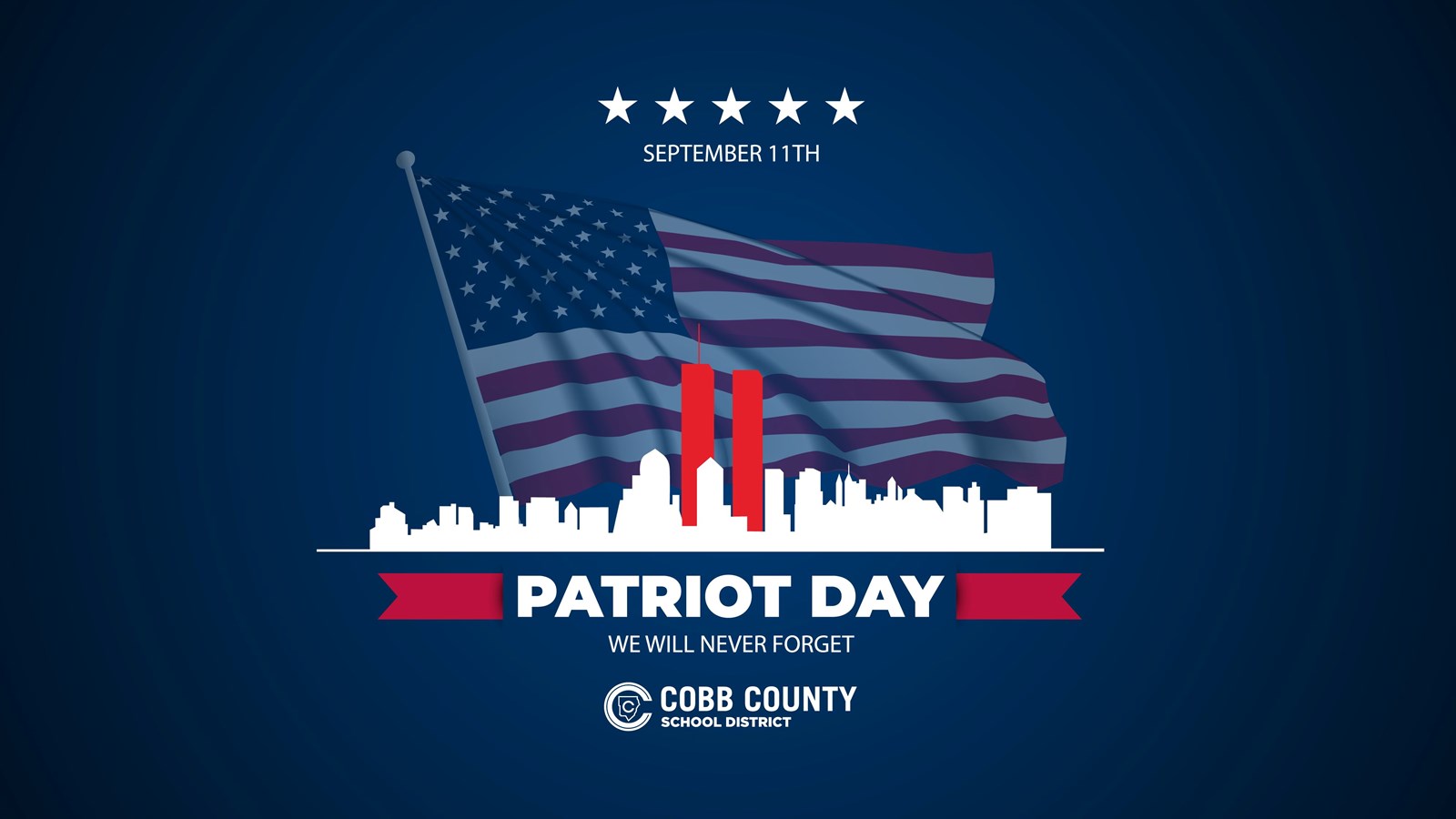 Schools across Cobb County paused to honor September 11 as Patriot Day and National Day of Service and Remembrance.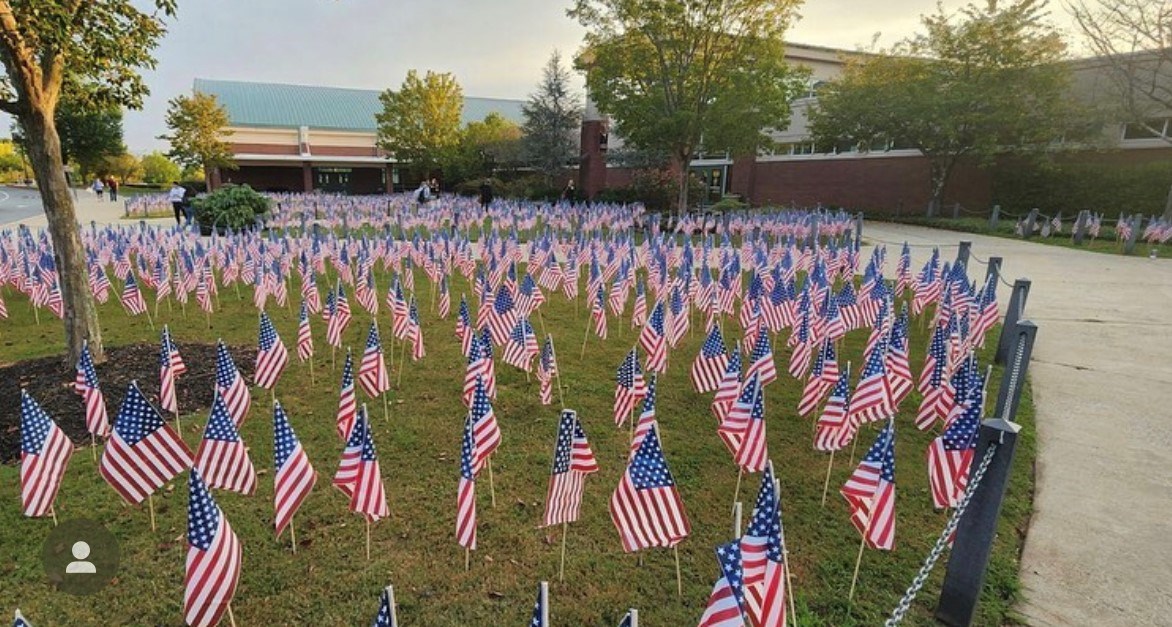 Pebblebrook High School held a 9/11 memorial program with a moving vocal performance. Kell High School's campus was adorned with many American flags following the school's military night. In addition to remembering all the lives lost and the heroes who stood up in the hours, days, and years following that tragic day 22 years ago, students and teachers honored those who still serve today.
Hightower Trail Middle School recognized members of the Cobb County Police Department.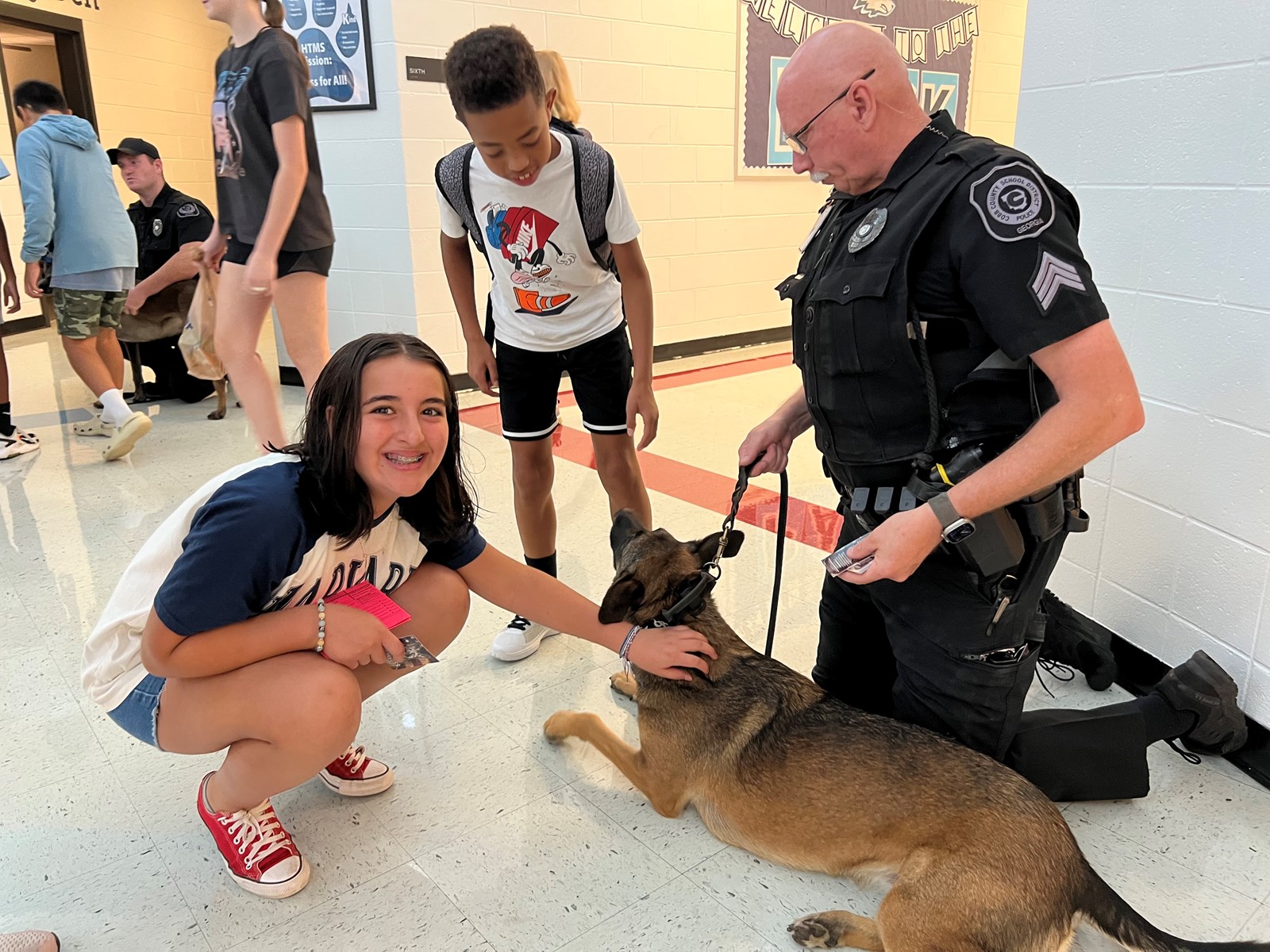 "We wanted to take some time this morning to reflect and remember the tragic events of September 11, 2001. On days like today, it is also important to be grateful for the brave men and women who work in all of our various service industries, including the military, our firefighters, and our police officers. Hightower Trail was honored to host some of our CCSD Police Officers this morning as our students and staff were given an opportunity to say, 'thank you,'" said Dr. Hannah Polk, Hightower Trail principal.
Leading up to Patriot Day, Austell Elementary School dedicated a hand-made collage to the Austell Police Department.
The JROTC at Kennesaw Mountain High School helped the school community remember how the events of 9/11 impacted and still impact the lives of so many. We will remember.