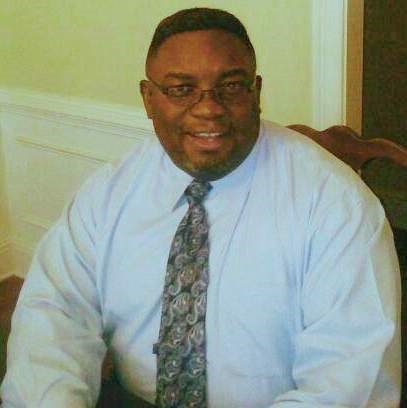 Dr. Marvin L. Bynes, Principal
---
I welcome you to our school website. I was born, raised and attended public school in sunny Miami, Florida. I received my Bachelor of Arts Degree in History and Political Science from the University of Georgia and received my Masters of Science Degree in Elementary Education and Doctorate Degree in Child and Youth Studies with a dual concentration in School Leadership from Nova Southeastern University in Fort Lauderdale, Florida.
My passion for teaching began as a teacher with the Miami-Dade County Public Schools (MDCPS) in the heart of Little Havana at Shenandoah Elementary School. I enjoyed teaching all grades from second through sixth in MDCPS. It was an honor to be promoted to the assistant principalship in MDCPS where I served two years as assistant principal at Irving and Beatrice Peskoe Elementary School in Homestead, Florida. My family and I decided to relocate to Georgia in 1999 where I became an assistant principal at Rome Middle School and later principal of Main Elementary School. While at Main Elementary, I was very proud in assisting teachers in raising student achievement. I shared in the staff's moment of pride and joy when the school was designated as a National Blue Ribbon School by the United States Department of Education in 2006.
Before coming to Cobb County School District and Austell Primary School in 2010, I was a principal in the Allatoona Community in Bartow County Georgia. In 2012, Austell Primary School became Austell Elementary School again on the original site of the first Austell School built in 1889.
At Austell, one feels the warmth that our students feel when they walk through the halls. Austell Elementary is our students' second home, or their home away from home. This is a small school with a big heart!
---
Les doy la bienvenida a nuestra página web. Yo nací, crecí, y asistí a una escuela pública en el Estado soleado de Miami, Florida. Yo recibí mi licenciatura en Historia y Ciencia Política de la Universidad de Georgia; y recibí mi Maestría de Ciencias en Educación Primaria y un Doctorado en estudios de Niños y Jóvenes; y con doble concentración en Liderazgo Escolar de la universidad Nova Southeastern en Fort Lauderdale, Florida.
Mi pasión por la enseñanza inicio como maestro en las escuelas públicas del Condado de Miami-Dade, en el corazón de la pequeña Habana, en la escuela Elementaría de Shenandoah. Yo disfrute enseñar todos los grados desde segundo hasta sexto grado en la escuela pública de Miami-Dade. Fue un honor que me promovieran como asistente principal en la escuela pública del condado de Miami-Dade, donde serví por dos años en Irving y Beatrice Peskoe escuela elementaría en Homestead, Florida. Mi familia y yo decidimos trasladarnos a Georgia en 1999; donde me convertí en un asistente principal en Rome Middle School y después en la escuela elementaría de Main donde fui principal. Mientras estaba en la escuela elementaría de Main, me sentí muy orgulloso de ayudar a los maestros en el levantamiento de logros de los estudiantes. Yo compartí el momento de orgullo personal y alegría, cuando la escuela fue nombrada como una Escuela Nacional de la Cinta Azul por el Departamento de la Educación de los Estados Unidos en 2006.
Antes de venir al Distrito Escolar de Condado de Cobb y la Escuela Primaria de Austell en el 2010, yo fui principal en Allatoona Community en el condado de Bartow en Georgia. En el 2012, la Escuela Primaria de Austell, cambio su nombre a la escuela elementaría de Austell; en el lugar original de la primera escuela de Austell hecha en 1889.
En Austell, uno siente el calor que nuestros estudiantes sienten cuando caminan por los pasillos. La escuela elementaría de Austell es una segunda casa para nuestros estudiantes, o su hogar lejos de casa. ¡Esta es una pequeña escuela con un corazón grande!