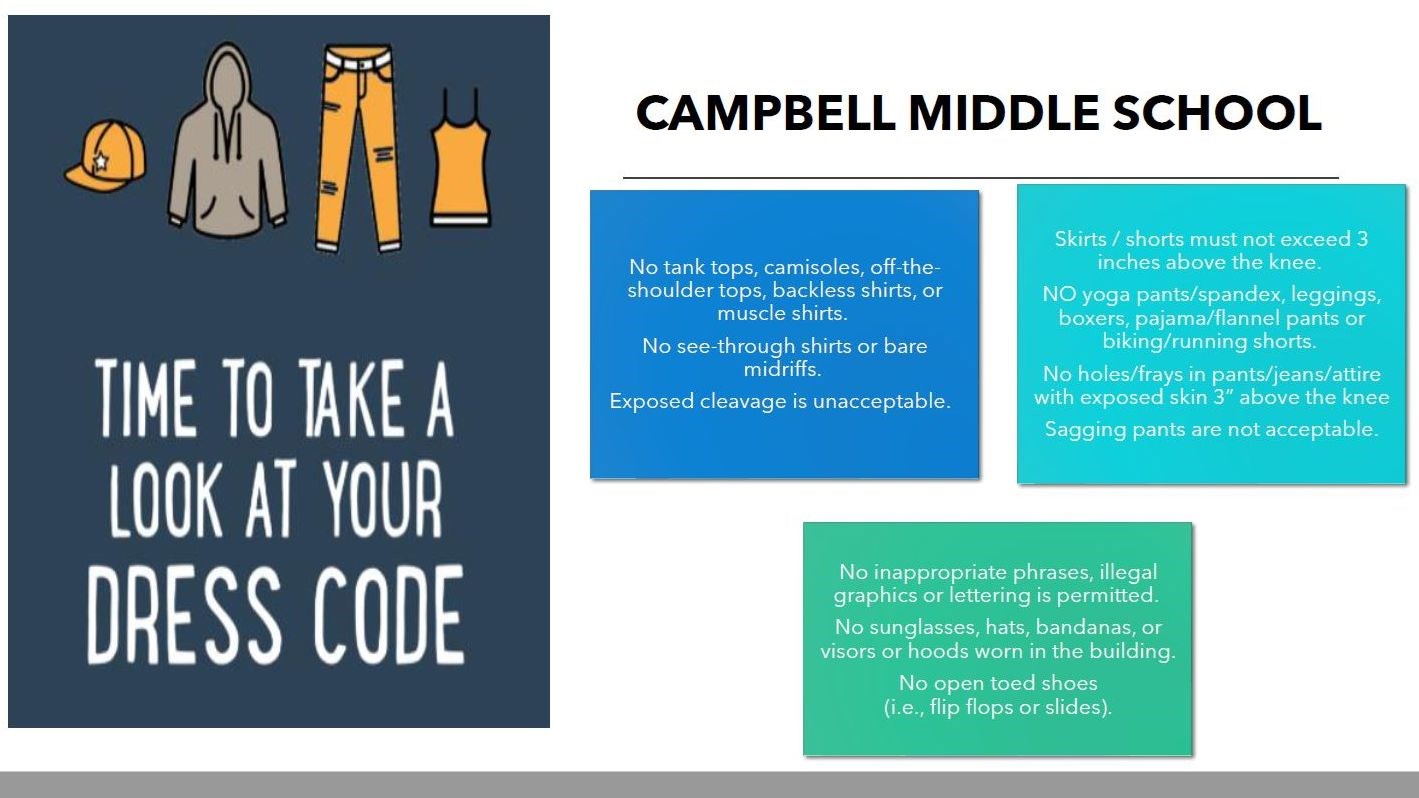 Dress Code: While we no longer have a standard uniform, we do have a dress code – just like every other school in Cobb County. Violation of the dress code will result in a dress code warning for the first offense:
Tops
• No tank tops, camisoles, off-the-shoulder tops, backless shirts, or muscle shirts.
• No see-through shirts or bare midriffs.
• Exposed cleavage is unacceptable.
Bottoms
• Skirts and shorts must not exceed 3 inches above the knee.
• NO yoga pants/spandex, leggings, boxers, pajama/flannel pants or biking/running shorts.
• Jeggings with pockets are allowable
• No holes/frays in pants/jeans/attire with exposed skin 3 inches above the knee
• Pants MUST be worn at the waist. Sagging pants are not acceptable.
Other
• No inappropriate phrases, illegal graphics or lettering is permitted.
• No sunglasses, hats, bandanas, or visors. Hoods may not be worn in the building.
• No open-toed shoes (i.e. flip flops or slides).
• No visible under garments.