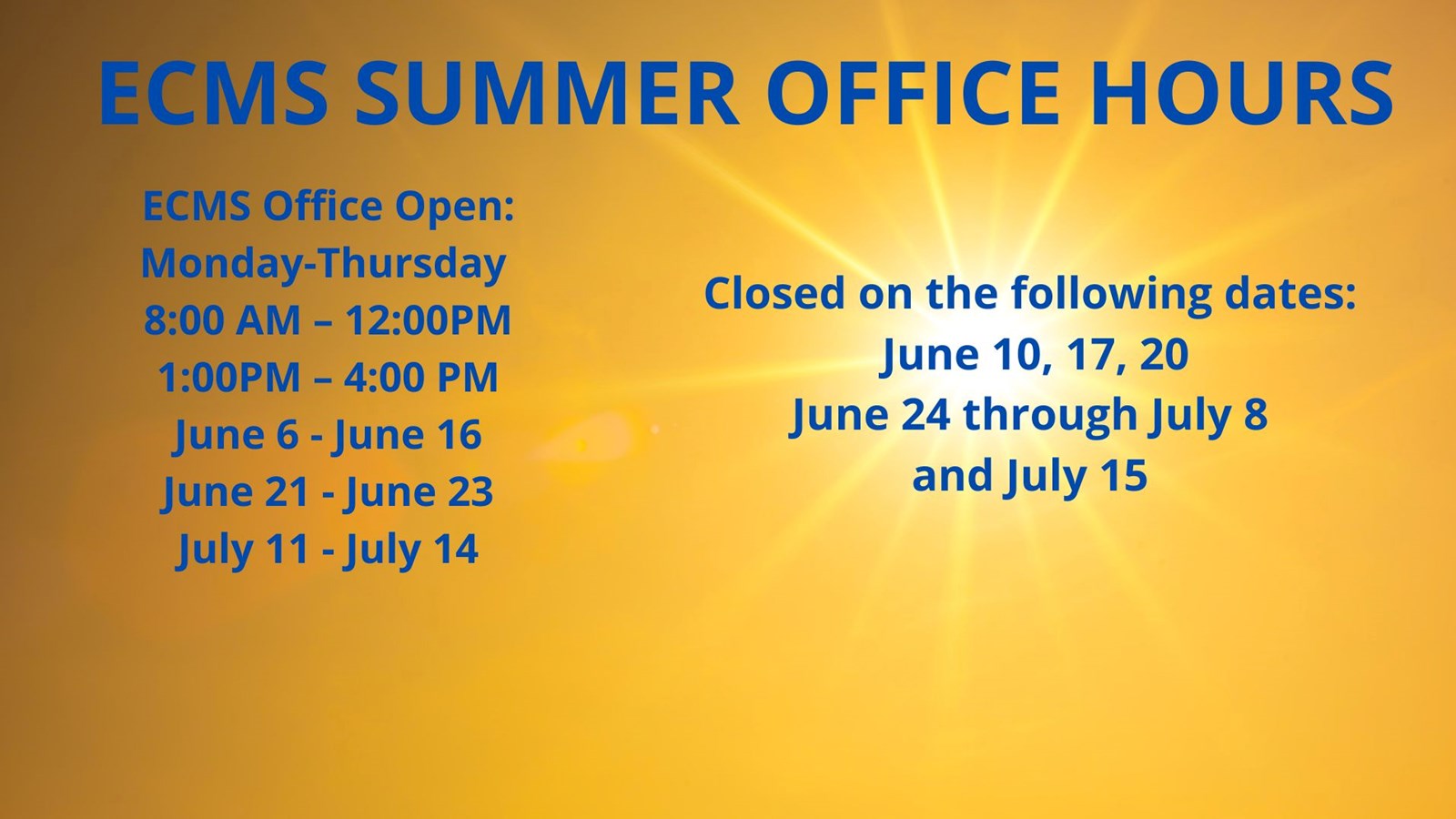 ECMS Summer Office Hours
CCSD will once again adopt a four-day summer workweek beginning Monday, June 6, 2022 and ending Friday, July 15, 2022.
ECMS Office will be open:
Monday-Thursday
8:00AM-12:00PM
1:00PM-4:00PM
June 6-16
June 21-23
July 11-14
ECMS Office will be closed:
June 10, 17, 20
June 24 through July 8
and July 15
New students to Cobb County register online HERE.
For updated school information visit the Cobb County website HERE.