The Inside Scoop: International Baccalaureate Magnet at Campbell HS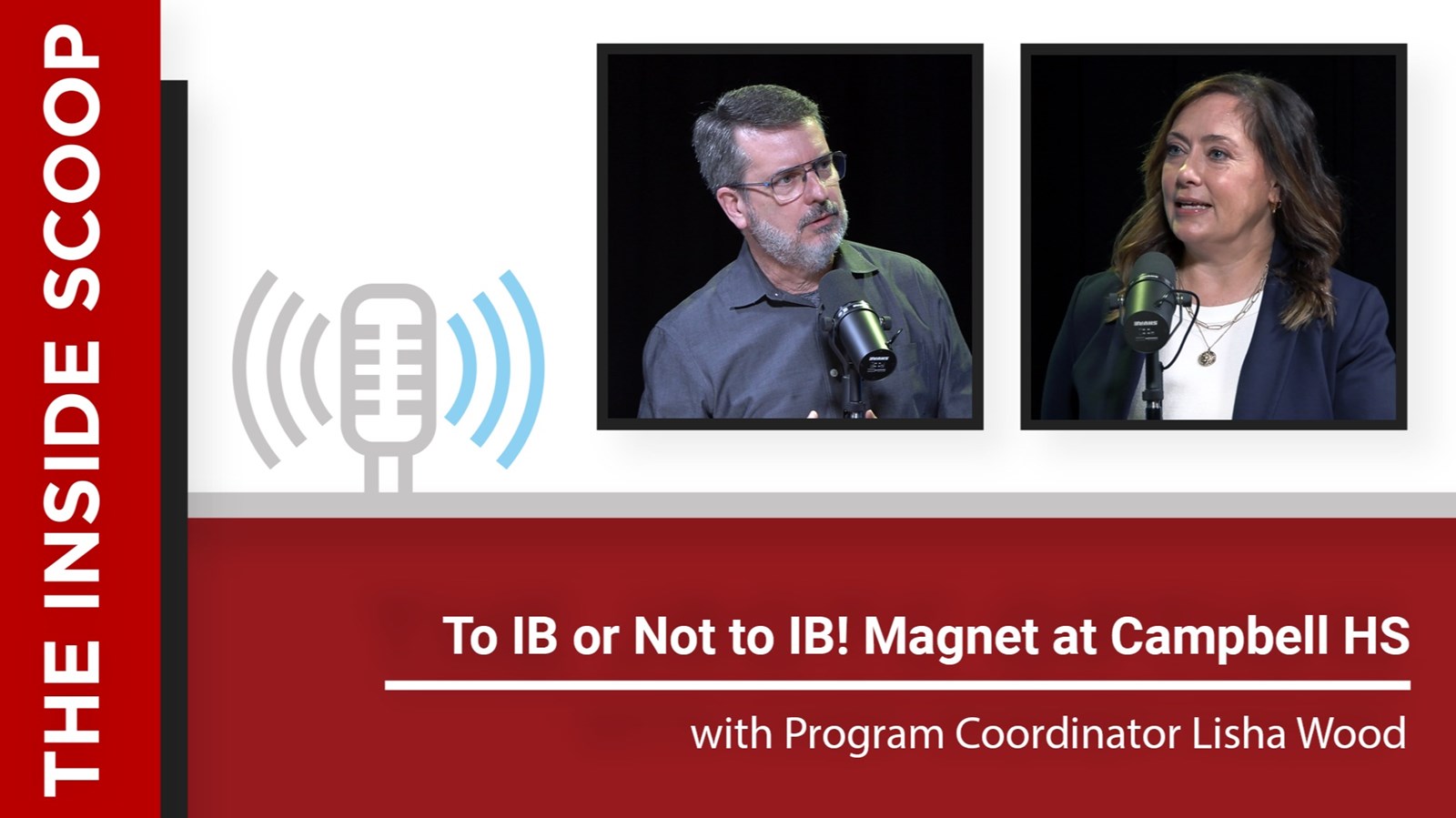 Continuing his tour through the Cobb Magnet programs, David discusses the International Baccalaureate (IB) Program at Campbell High School with Program Coordinator Lisha Wood.
The IB program was developed in the late 1960s. Campbell became an IB World School and the first academic-based magnet program in the District in 1997. The program is authenticated by the International Baccalaureate Organization (IBO), ensuring a standardized curriculum across the globe.
Campbell's IB program is integrated into the whole school, offering a rigorous curriculum for all students. The program emphasizes a broad-based liberal arts education, encouraging students to excel in multiple subjects.
IB graduates have gone on to prestigious universities and careers in various fields. Ms. Wood describes the ideal candidate as someone with a thirst for knowledge, creativity, and a passion for multiple subjects.
Click here to learn much more about the IB Magnet Program at Campbell.