Floyd Dress Code UPDATE 1/5/2022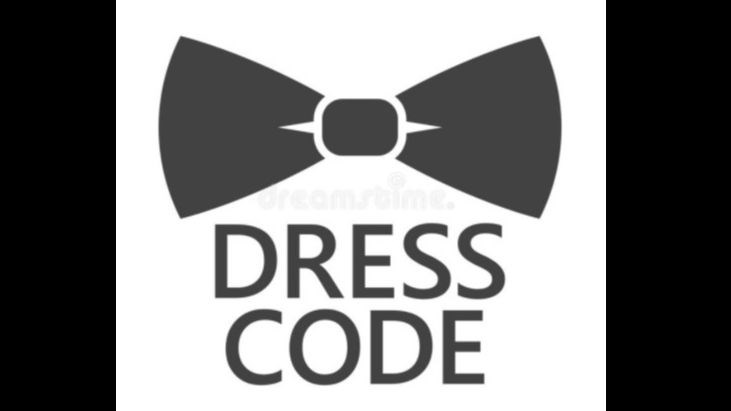 Floyd Middle School will be going away from the Standard School Dress attire on January 5,2022. We will only be enforcing dress code which aligns with the CCSD Dress Code. If you or your student chooses they may still wear the Floyd Standard Dress Attire. Dress Code consequences will only be given to students who are out of the below Dress Code.
CCSD Dress Code
All students shall maintain the following minimum standard of dress:
1. Appropriate shoes shall be worn. They should enclose the entire foot and be closed toe. (No slides, crocs, or flip flops)
2. Body should be covered from armpit to the mid-thigh.
3. Under-garments may not be visible.
4. Pajama pants are not allowed. Holes are not permitted in pants.
5. Strapless garments are not allowed
6. No caps, hats, bandanas nor hoods covering the head are to be worn in the school buildings during the school day unless there is a special activity during which they are deemed appropriate by the school administration. This excludes head coverings in accordance with sincerely held religious belief.
7. Clothing or ornamentation that does any of the following is prohibited:
a. Displays or advertises substances illegal for minors.
b. Displays suggestive phrases, designs, markings, or profanities.
c. Advocates, promotes, or suggests illegal activity.
8. Separate dress code requirements are established for events/classes such as Physical Education, concerts, and special events (dances, honor ceremonies, etc.). These guidelines will be distributed as needed.
The school reserves the right to revise the above list, at which time it would be publicized to the school community, and to make judgments in individual cases. Additionally, there may be occasions that some guidelines are relaxed based on events that promote school culture (i.e. pajama day as part of an event or fundraiser).