Welcome to Floyd's School Counseling Department
We are so excited to start this 2022-23 with you to help support your student's success!
Floyd School Counselors' Vision
The comprehensive school counseling program at Floyd Middle School envisions students possessing the skills to reach their academic potential and remain lifelong learners. Our students will be equipped to successfully navigate post-secondary life and be innovative and engaging members of the community who positively contribute to our ever-changing global society. As community members, they will embody respect, responsibility, and empathy in their day to day lives.
Floyd School Counselors' Mission
The mission of the Floyd Middle School Counseling Department is to provide a proactive and equitable comprehensive counseling program, driven by data, designed to help all students achieve their goals. Through collaboration and relationship building, the school counselors will create a safe environment and strive to meet the diverse needs of all students.
Your school counselors are here for you! If you would like to schedule a session, please go to the following link: Request to see your school counselors.
If you are experiencing difficulties with accessing the referral form, please feel free to email your counselor:
Meet Your Floyd Counselors
Rebecca Moore
Counselor for 6th grade
Rebecca.moore@cobbk12.org
I'm so excited to be starting the 2022-23 school year with you! Even though this year looks a little different, I am still here for you all in all the same ways. I want to start by telling you all a little about myself. As I said this is my 5th year at Floyd, and my 9th full year as a counselor in Cobb County. I spent the first 4 years of my career as a high school counselor. I lived in 4 different states by the age of 7 but mainly grew up in Savannah, GA. I got my undergraduate degree in psychology at Georgia State University and my Masters in School Counseling at the University of West Georgia. In my spare time I love spending time with my family, including my Corgi Murphy. I love all Atlanta sports teams and the Georgia Tech Yellow Jackets. I also love to shop, travel, and go outdoors in the fall. Middle School is a time of change and discovery. I am here to support students so they can achieve academically, social/emotionally, and start to realize future career goals. Please don't hesitate to email me if you have questions or concerns!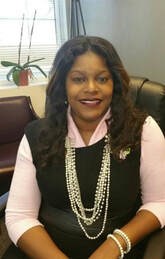 Shaketha Blankenship
Counselor for 7th Grade
Shaketha.blankenship@cobbk12.org
Welcome Floyd Panthers! I am super excited to serve as your 7th grade school counselor. I look forward to supporting you. My goals are to provide you with an environment of trust, empathy, non-judgment, and encouragement. I believe students have the strength, abilities, and skills within themselves to achieve growth and personal goals when provided the support, tools, and resources needed. It is important for me to empower students and assist them in being the best version of themselves. I am here to support your academic, social/emotional, and college/career development. A little about me… I grew up in Illinois and Louisiana as an only child. I earned a bachelor's degree in education, master's and specialist degrees in counselor education, and doctoral degree in counselor education & supervision. I knew in 7th grade that I wanted to work with students due to the connection and relationship with my 7th grade teacher, Ms. McLemore. In my spare time I enjoy spending time with family, traveling, shopping, community service through my sorority, and solving mysteries from one of my favorite television channels, investigative discovery. The middle school years is a phase of transformation. Know that I am here to support you through your transition. I look forward to working with you and please do not hesitate to contact me for questions and/or support.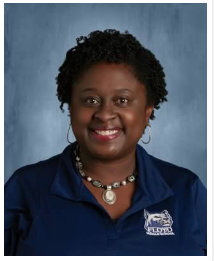 Kim Gray
Counselor for 8th Grade
Kim.gray@cobbk12.org
Middle School is an important part of your self discovery. As a school counselor, my goal is to prepare students to be productive citizens by supporting your academic, career, and social/emotional development. A little more about me…. This school year marks my 28th year in education. I began my career in the elementary school setting, then transitioned to middle school. I am a native Atlantan and a graduate of Clark Atlanta University where I obtained my Bachelor of Arts Degree in Mass Media Arts and my Masters of Arts Degree in School Counseling. I am also a graduate of Jacksonville State University where I received my Educational Specialist Degree in School Counseling. As an Undergraduate student at CAU, I participated in a mentoring program that allowed me to work with elementary school students. This opportunity was so enjoyable and rewarding that it led me to change career paths from media to education. In my spare time I enjoy spending time with my family, traveling, going to concerts and supporting Atlanta sports teams. I look forward to working with you to provide the best support for our students and families at Floyd Middle School. Please feel free to contact me with questions and concerns.