Nat'l Jr. Beta Club Information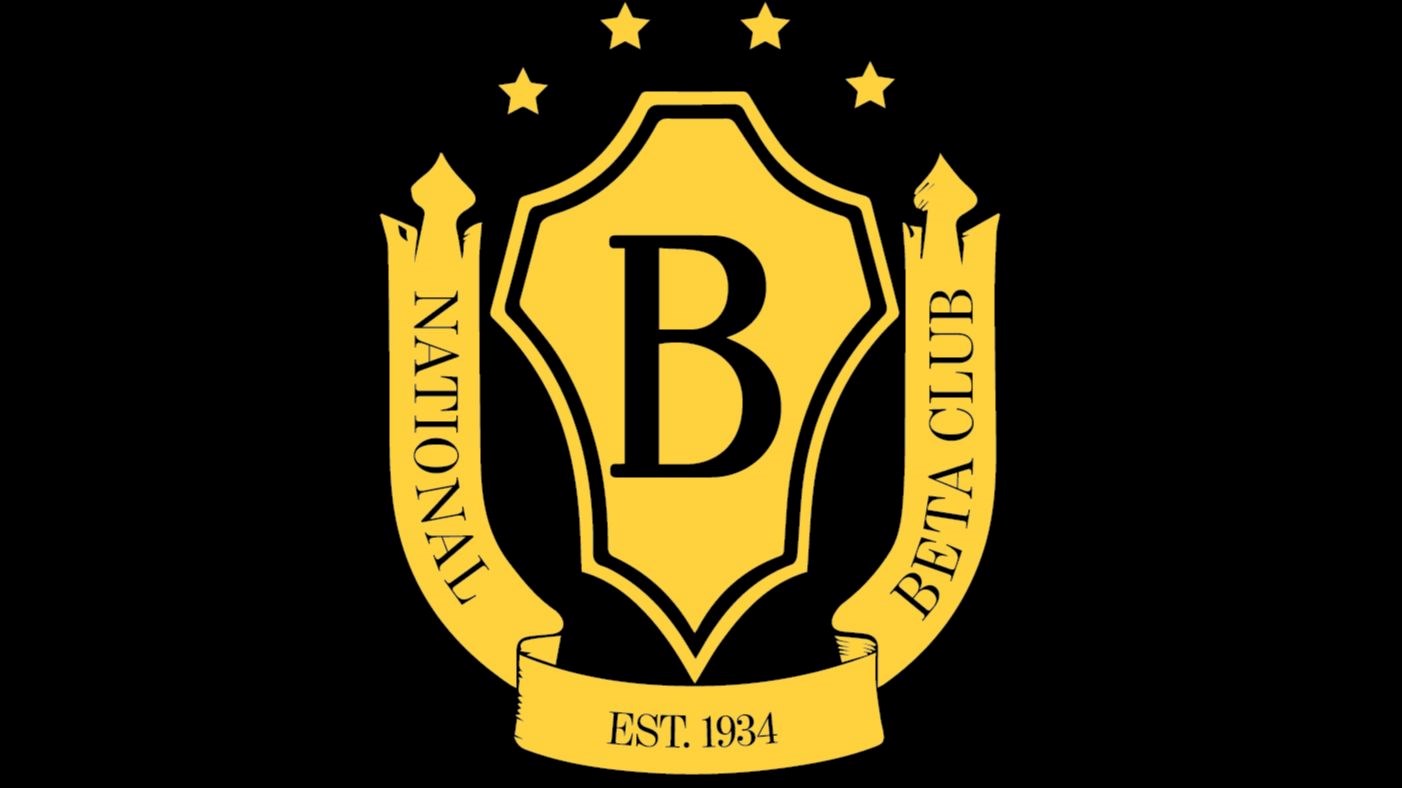 We are excited to announce the return of our National Beta Club for the 2021-2022 school year. Our Beta Club is sponsored by the following staff:
Philip Hammonds Email
Phyllis Hubbard Email
Honoray Ard Email
Martha Gingles Email
Kim Gray Email
Rasean Smith Email
Upcoming Beta Club Meetings:
On Thursday, May 12th we will celebrated the induction of the 65 scholars listed below into the National Beta Club.
Link for beta club induction photos
Cervantes, Jocelyn
Coleman, Amaya
Collins, Jacob
Cortez, Genesis
Cotton, Mariya
Davis, Imane
Docteur, Keila
Eneasator, Treasure
Francis, Justice
Harshaw, Sophie
Hernandez-Barraza, Fabiola
Holder, Jonae'
Lane, Nydea
Malagon, Jairo
Medina-Clementine, Johan
Menendez, Elizabeth
Osio-Acevedo, Chelsea
Requarth, John
Salazar Castillo, Maria
Sow, Khadija
Spencer, Samiya
Thompson, Amaya
Welch, Sarai
Abdullah, Najee
Arroyo, Melody
Canales Cordova, Marvin
Chavannes, Lise
Gorman, Cedric
Gray, Giuliana
Hardman, Olympia
Hibbler, Jahdi'yah
Holder, Jermaine
Hughes, Christian
Jardon, Andrew
Jimenez, Santiago
Marquina, Matthew
Matzir Estrada, Abril
Medina Robles, Henry
Ochoa, Jimena
Pierce, Kendra
Pullins, Zoe
Quijada, Ever
Ramirez-Nunez, Fatima
Rios, Lizbeth
Solis, Arzy
Stubbs, Jordan
Sweat, Nicolette
Tabeh, Marylin
Westbrook, Akeem
Westbrook, Amari
Arreola Aguilera, Erika
Basdeo, Dipanvita
Castrejon Salgado, Cesar
Glass, Janiyah
Gordon, James
Gray, Sofia
Lamm, Megan
Lee, Arielle
Macedo Guzman, Jissel
Mendoza, Benjamin
Newsom, Kamarii
Powell, Gabriella
Silvestre Garzon, Rodrigo
Vicente Mendoza, Christian
Woody, Lillian
4/21/22- meeting after school beginning at 4:30pm and ending by 6pm
Induction ceremony is May 12, 2022 at 6pm at FMS theater.
Service Project:
Across the remainder of this school year (5 weeks), our scholars will collect hygiene products including: deodorant, toothpaste, toothbrushes, feminine products, tissue, and baby products including diapers, wipers, rash cream, baby lotion, baby soap. These donations will support Floyd's own food/resource pantry, which is sponsored by Must Ministry. Donation stations will be located by Professor Ard's room (206), Mr. Hammonds' room (317), and in the front office starting on Tuesday (5/19/22).
ACHIEVEMENT
The first pillar of Beta is Achievement. Achievement, clearly defined, is a result gained by effort. By being invited to become a Beta member, we've already made a great achievement, but it shouldn't stop now. Maintaining one's membership requires dedication and a focus on daily accomplishments. Betas are encouraged to stay motivated, be willing to contribute and follow through to maintain success within this pillar. Challenge yourself, Betas: set goals, overcome obstacles, continually improve, and do your best both academically and beyond.
CHARACTER
The second pillar of Beta is Character. When Beta's founder, Dr. John W. Harris founded National Beta in 1934, he set out to create an organization that helped students learn to make a life for themselves. He knew that an individual of worthy and moral character, who understood charity, cooperation, honesty, responsibility and humility would be able to move forward in life with the skills needed to work with others and give back to their community. By emphasizing character as one of the four pillars we are being prepared for life and empowered to be successful.
LEADERSHIP
The third pillar of Beta is Leadership. Our generation will one day become the leaders of tomorrow. We'll need to learn how to properly translate vision into reality, to guide our fellow peers in the right direction through effective planning, decision making, communication and teamwork. But above all, we'll need patience and a willingness to lead by example. By becoming a Beta, we're already embarking on a path to learn these skills. Once gained, we'll be in a unique position to make a difference in our school, community, state and beyond.
SERVICE
The fourth and final pillar of Beta is Service. Service and leadership are closely tied for Beta members through the demonstration of our motto "Let Us Lead By Serving Others". John W. Harris believed that it was not only our duty but a privilege to serve our community. Through service you'll begin to think of others before yourself. Betas, I encourage you to make a habit of recognizing a need, big or small, in our school and community then share it with your fellow members. Together, we'll work to address the issue and make an impact.