CCSD Updates Mask Guidance for Summer 2021 and the 2021-2022 School Year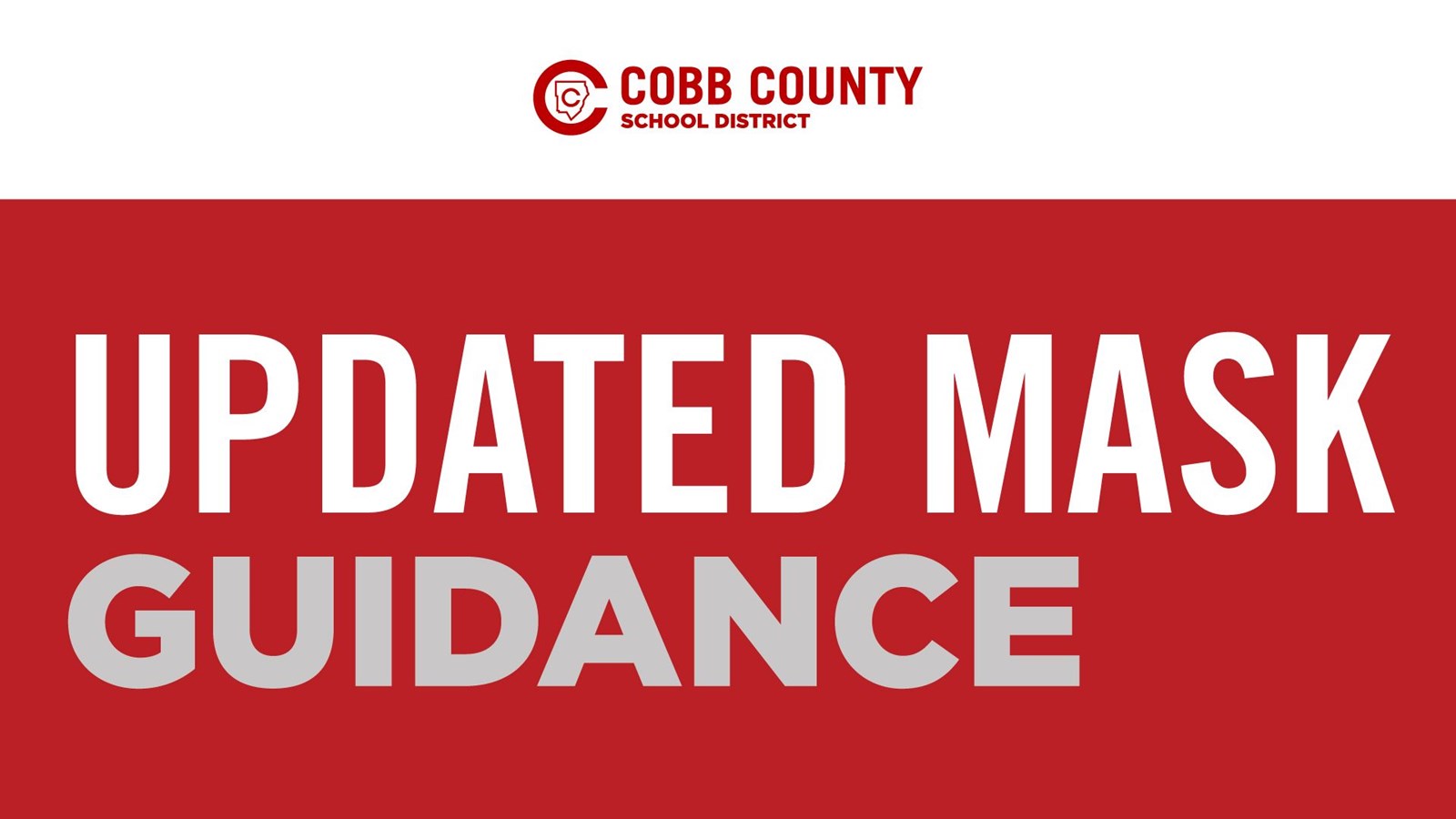 Cobb Schools Team and Community,
In May, as a significant step towards returning our entire focus to teaching and learning, the Cobb County School District updated guidance for any fully vaccinated Cobb student or staff member.
Effective Monday, June 7, as Cobb's COVID-19 community transmission data has decreased significantly, masks will be optional for all Cobb County School District students and staff for any school-related activity. These updated guidelines will apply to all summer activities and the 2021-2022 school year. Any individual wishing to continue wearing a mask while attending school and/or school events should feel free to do so.
The commitment to fighting COVID-19, made by Cobb students, staff, parents, and the entire community, have made today's announcement possible. Despite incredible challenges, we have successfully navigated a school year that has been interrupted in every imaginable way by COVID-19. We will continue providing opportunities for every Cobb student to succeed when our students return to school in August. We are working diligently in preparation for the 2021-2022 school year.
I wish you and your family a much-needed and much-deserved summer break.
Best regards,
Chris Ragsdale 
Superintendent