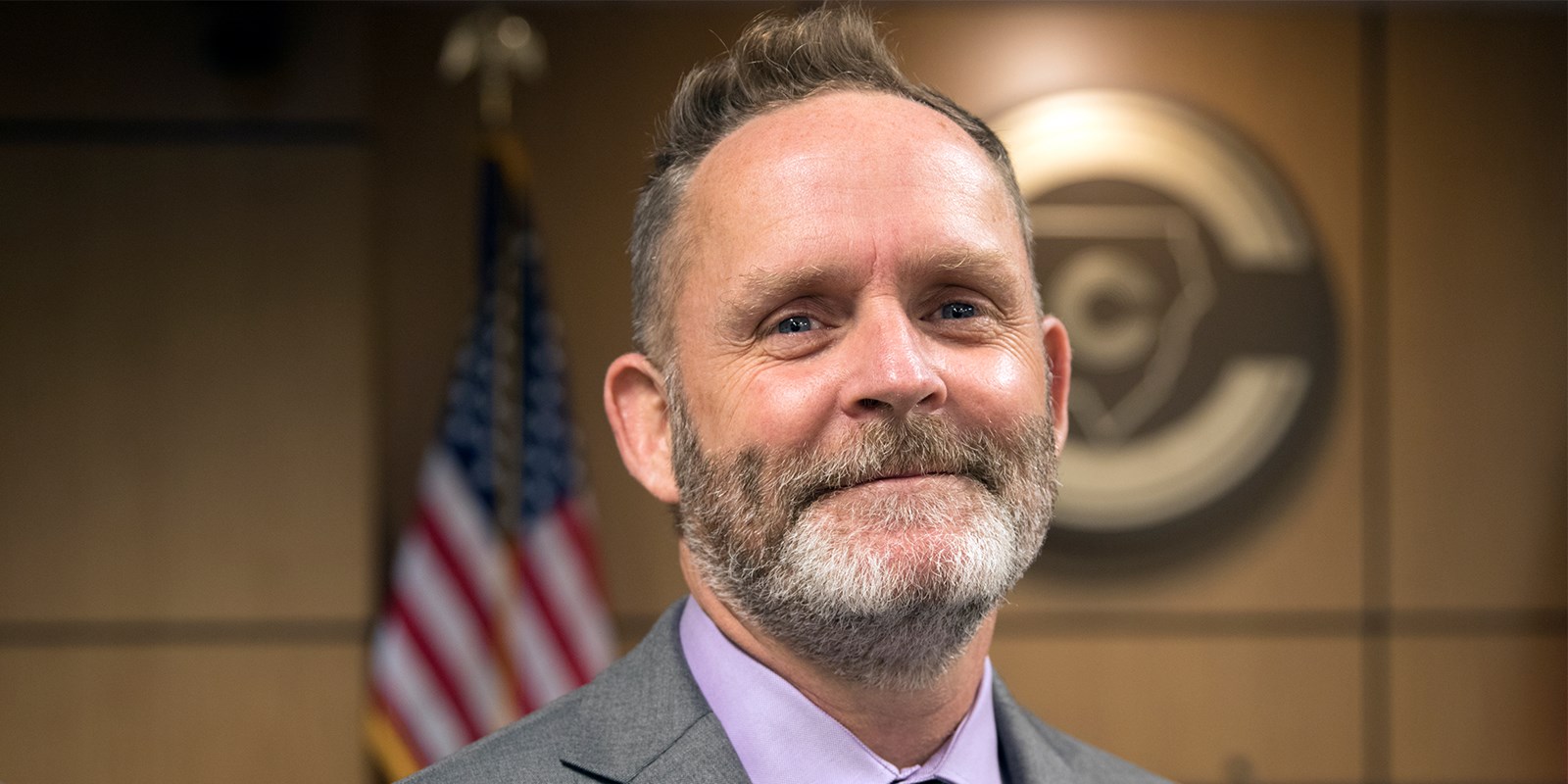 William Dryden, Principal
Dear Frey Parents and Community Members,
I am both grateful and honored to be a member of the Frey Family as your Principal. I look forward each year to bringing a spirited approach to building relationships and becoming involved in every aspect of the Frey community. A tradition of excellence has been well-established, and my mission is to collaborate with all stakeholders in continuing to provide opportunities for even greater student success.
I live in Canton with my wife Serena, and my two stepsons, Grayson and Gilliam. My wife works for Kennesaw State University, Grayson will be an 11th grader at Woodstock High School, and Gilliam will be a 7th grader at Freedom Middle School. I received a B.F.A. ('02) in drawing and painting from the University of Georgia (Go Dawgs!), a Master's in Art Education ('04) from Piedmont College, and an Ed.S. ('13) in Educational Leadership from Kennesaw State University.
I am a veteran of the U.S. Navy submarine force ('92-'98) where I served as an electronics technician onboard the U.S.S. Omaha and the U.S.S. Columbia stationed in Pearl Harbor, Hawaii. In 2002, I shifted gears and began my career as an Art Educator teaching students at Riverside Military Academy in Gainesville, Mercer Middle School in Savannah, and Brumby Elementary School in Marietta. I moved to administration in 2014 at Brumby Elementary. I am entering the 19th year of my career, and I truly enjoy what I get to experience and learn every day. In addition to my love for family and working in the education environment, I have always sustained my passion for the arts through woodturning, painting, and playing banjo in the local bluegrass community.
I am anxious and excited to kick off the 2022-2023 school year. Our Frey Sneak a Peek is scheduled for July 28th. In the meantime, please do not hesitate to contact me with any questions or concerns you may have at william.dryden@cobbk12.org.
Respectfully,
William Dryden
---
Melissa Faklaris, Assistant Principal
Dear Parents and Students of Frey Elementary,
I am very proud to serve as the Assistant Principal for Frey Elementary School. I am a product of the Cobb County School System having attended Still Elementary, Pine Mountain Middle School, and graduating from McEachern High School. Following my high school graduation, I attended The University of Georgia where I earned my Bachelor's degree in Secondary English Education. I returned to Cobb County in 1998 and began my teaching and coaching career at McEachern High School.
In 2001, I accepted an English teaching position at Kennesaw Mountain High School and was named the Head Cheerleading Coach there, coaching the Varsity Football and Competition Cheerleading Squads. In 2005, I graduated from Kennesaw State University with my Master's in Educational Leadership, and was promoted to Assistant Principal at Kennesaw Mountain High School. I served on the "A-Team" at KMHS for 5 years and at North Cobb High School for 1 year. In 2010, I requested the opportunity to serve at the elementary school level, and was given the opportunity to serve the students and community of Austell Elementary School for four years. In December of 2012, I completed my Specialist in Educational Leadership from Kennesaw State University. I am beyond thrilled to now be serving the Frey community for a sixth year!
I would not be able to do what I do without the support of my wonderful family. My husband, Jason, is also an educator, serving as an Assistant Principal at Allatoona High School. We have two beautiful daughters, Emma and Harper, and two lazy basset hounds. As a family we LOVE anything Disney, spending time with family and friends, and spending weekends at our family's lake house.
To all of the bright, wonderful students of Frey Elementary, I am excited about working with you each day and watching you grow as life-long learners and beautiful individuals.
Sincerely,
Melissa Faklaris