What is the WatchDOGS volunteer program?
WATCH D.O.G.S. is a one-of-a-kind, school-based father involvement program that works to support education and safety.
For information about the national organization click here.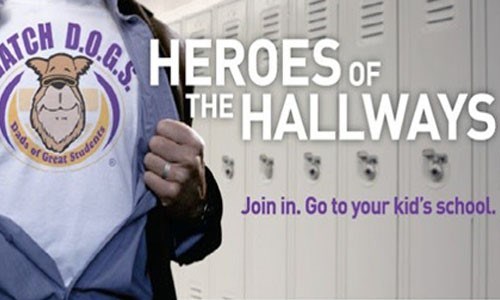 Who are WatchDOGS?
Fathers, grandfathers, step-fathers, uncles, and other father figures who volunteer to serve at least one day a year in a variety of school activities.
Program Goals
1) to provide an unobtrusive presence in the school
2) to be a positive and active role model for students at their school."
FOR GENERAL QUESTIONS CONTACT:
Cole Sproat
Media Specialist
Lewis Elementary
TO SCHEDULE A VOLUNTEER DAY CONTACT: