"On Pointe" Creative Dance Team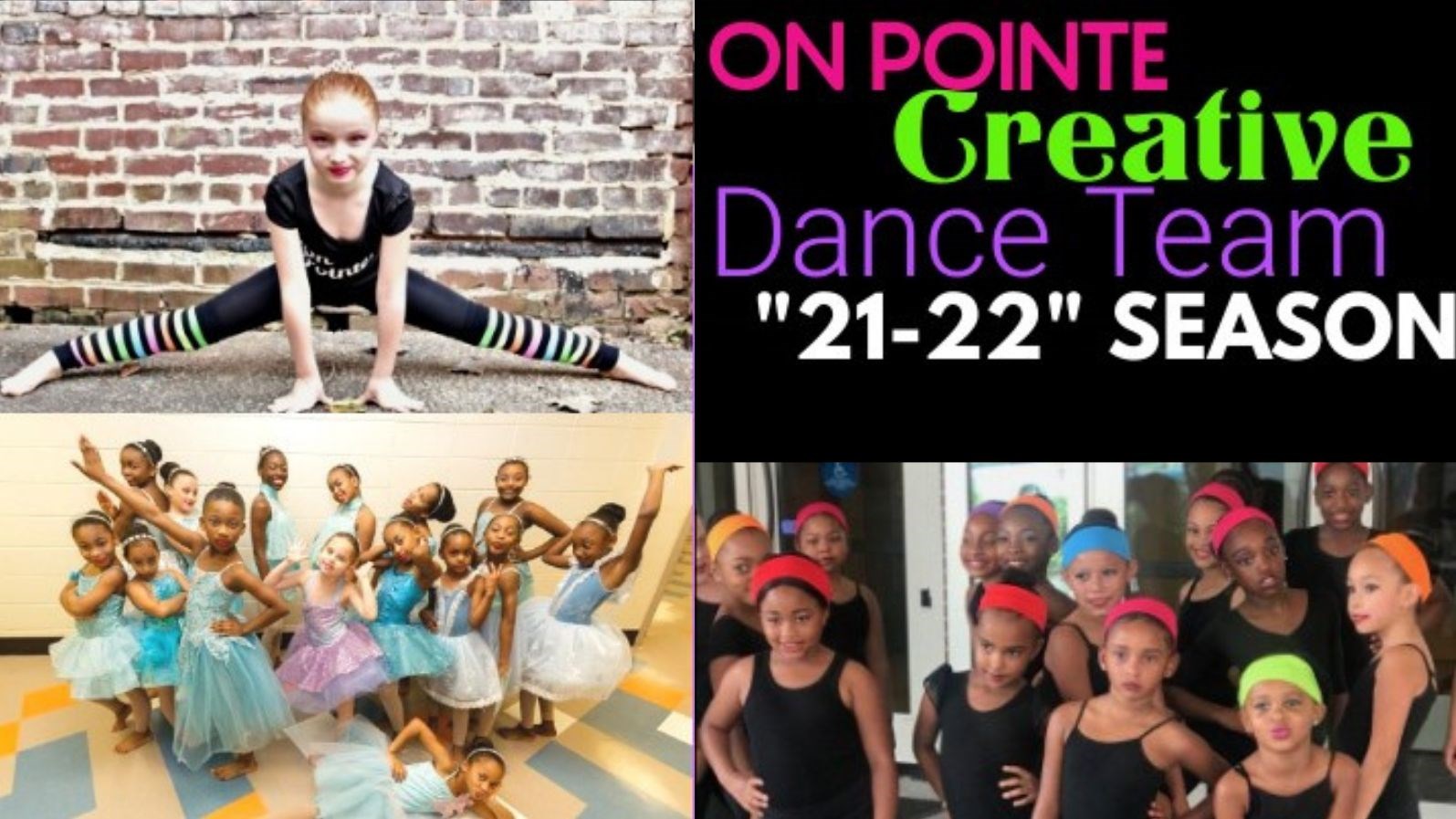 "On Pointe" Creative Dance Team
2021 – 2022 Full Dance Season
First Quarter (August 16th – December 18th)
Second Quarter (January 10th – June 5th)
Practice will be held on Mondays ONLY unless otherwise noted!
On Pointe Diamonds – Ages: (7 – 11 years old)
Time: 7:00 – 8:15pm
*** STUDIO LOCATION***: 768 Concord Road SE (Smyrna, GA 30080)
Register your dancer today for 17 fun-filled weeks of dance education and enrichment that will include performances, appearances, master workshops with guest choreographers and much more.
Students will learn a variety of dance styles including: jazz, lyrical, ballet, African, hip hop, interpretive, modern, majorette, contemporary and salsa just to name a few.
On Pointe Creative Dance Team Fall 2021 Tuition: $315.00
Register by July 23rd and Early Bird Registration Fee is only $50.00 – saving you $25.00
Fall Registration Fee after July 23rd = $75.00
Second Payment of $120.00 is due on September 15th
Final Payment of $120.00 is due on October 22nd
Full Tuition Payment can be paid in full prior to these dates above.
Method of Payment: Cash,
Zelle –(757.536.2504) – just the numbers only
CashApp - ($Coach Joi).
***Final Day to Register: August 10, 2021***