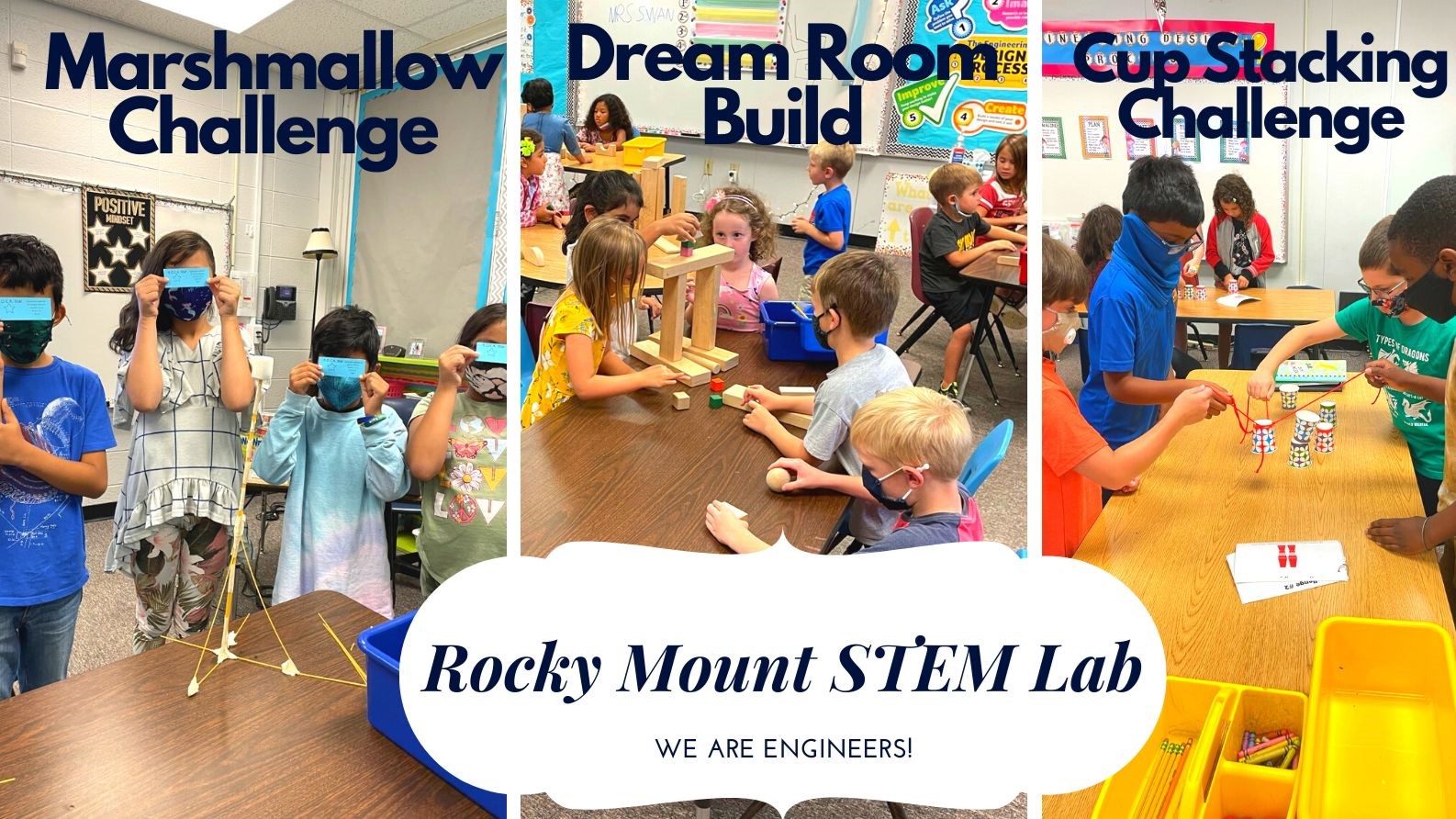 Our Rocky Mount ROCK Star Engineers have been hard at work this year. We have focused on creative thinking and collaboration while following the Engineering Design Process. Some of our challenges have included cup stacking, spaghetti towers, Lego builds, and dream room designs. Students are learning many life skills like perseverance, team work, and critical thinking. We are engineers because we build things to solve problems, and most importantly, because we keep trying!
Thank you to the Rocky Mount Foundation for making the STEM Lab possible.
For more information and weekly updates, check out my blog!
https://alyssamswan.wixsite.com/rockymountelementary/blog