7 Habits Community Training Opportunity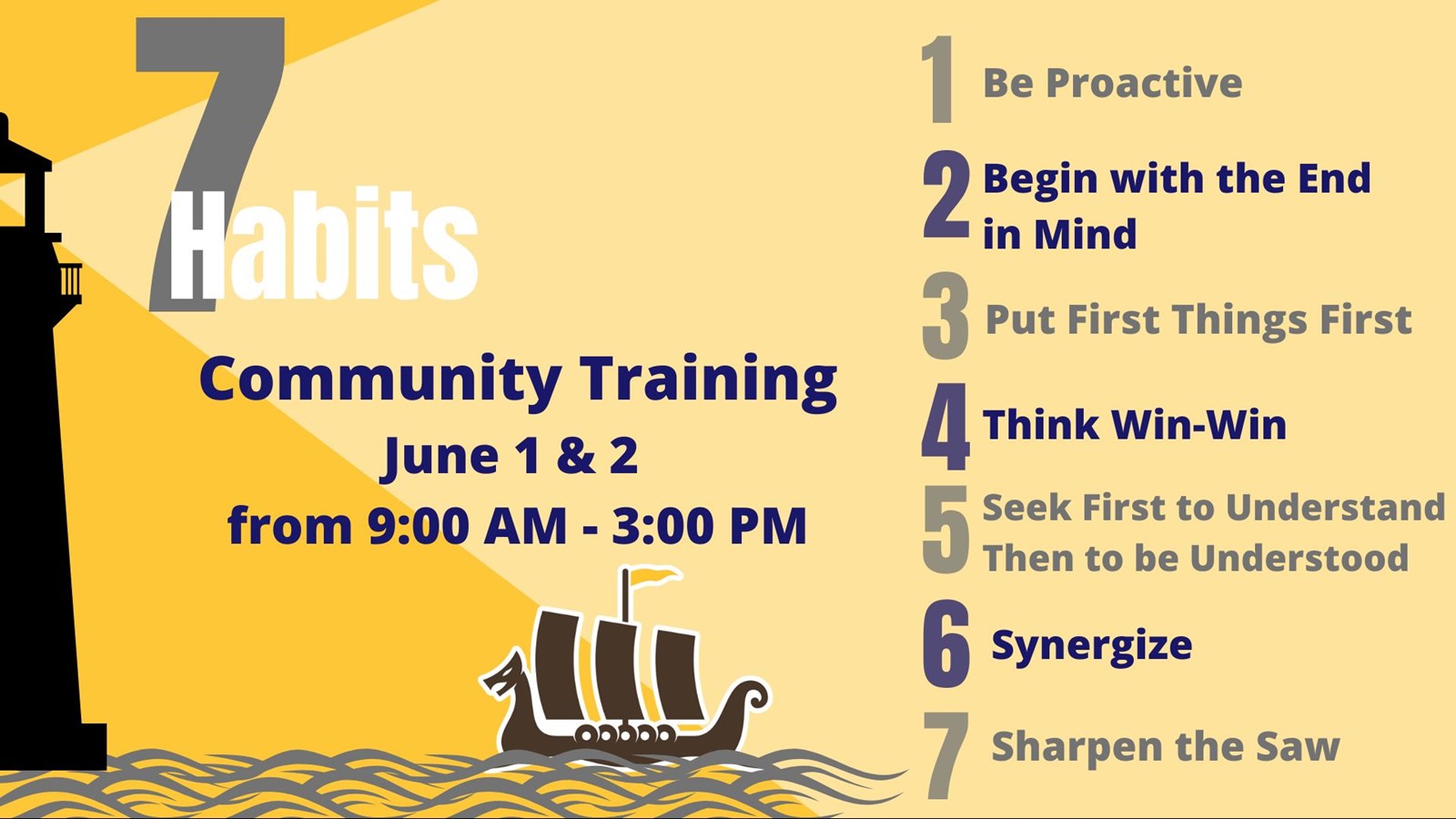 Awtrey Middle School, Cobb County School District's "Leader in Me" Middle School, is excited to offer a "7 Habits" Community Training. This special training event is planned for June 1 and 2 from 9:00 a.m. – 3:00 p.m. each day.
Awtrey's CLC (media center) will be used for this training, and we welcome educators, parents/guardians, business partners, and other community members to join us. No previous experience with the "7 Habits" is needed. Awtrey is excited to offer this training to bring our community members together to focus on leadership.
Please contact the school office if you have any questions, and please use the link below to register. Additional details about these training days will be sent to those who register. Thank you for the community support for this special training experience!