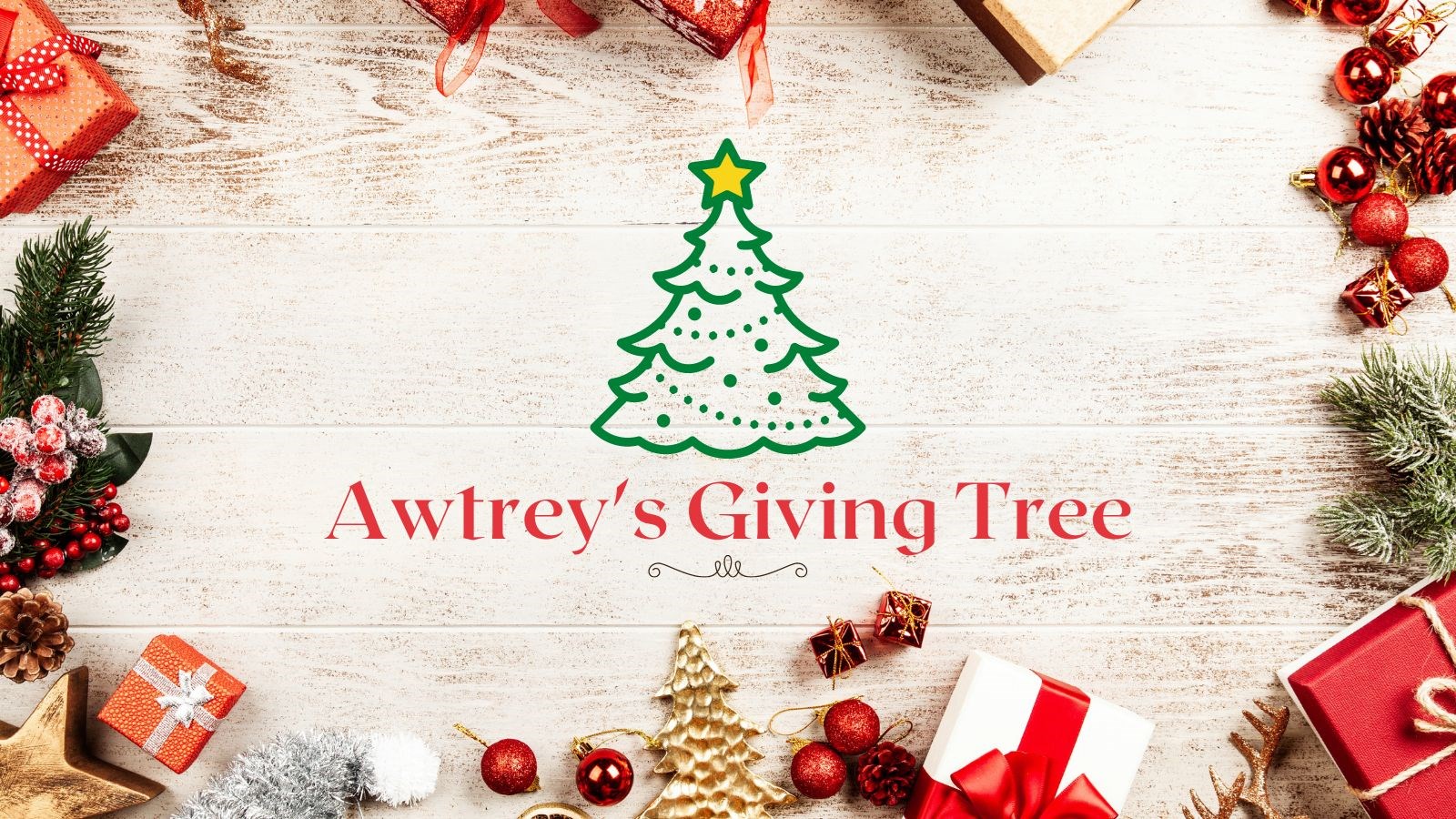 Dear Awtrey Families,
Our Community Outreach Committee at Awtrey would like to foster the spirit of giving by offering assistance to families in need and allowing other families in our school community to support our community. We will be sponsoring the Giving Tree this holiday season. The "ornaments" on a Giving Tree are the specific toy and clothing needs of children in our community who may not receive gifts otherwise. It is our hope to help the families of our students who need assistance with clothing and toy requests. The Giving Tree will be accessible to Awtrey staff members and other adults in our school community to choose ornaments and to fulfill a specific request ("Giving Tree" will be accessed online).
Submit your request here: Giving Tree if you would like your family to be considered for our Giving Tree. All submissions must be completed no later than Friday, December 2nd. All information will be kept confidential. If there are any questions an Awtrey staff member will be contacting families.
We are also seeking families to donate gifts and/or wrapping materials to help meet the Giving Tree requests. If you are able to help, please see below.
If you have any questions about this program, please do not hesitate to contact us at school. Thank you in advance for helping us celebrate this holiday season with our school community.
Sincerely,
Awtrey Community Outreach Committee
ALL SUBMISSIONS MUST BE COMPLETED BY FRIDAY, DECEMBER 2ND
ANY QUESTIONS CAN BE DIRECTED TO OUR SCHOOL COUNSELORS: ALEX DANIEL AND MARY WADE.
If you would like to request assistance for your children this holiday season, please submit your request here: Giving Tree
If you would like to purchase a clothing/toy gift to satisfy one or more of the Giving Tree Requests go to Giving Tree Ornament beginning 11/21/22. Gifts should be dropped off at Awtrey MS by 12/9/22.
If you would like to make a monetary donation to the Giving Tree that will be used for wrapping supplies and to fulfill Giving Tree needs you may make a check payable to AMS and include in the memo section "Giving Tree". If you would like to donate wrapping materials to assist in wrapping the donated gifts, those items can be sent to Awtrey's main office.
THANK YOU FOR CELEBRATING THE HOLIDAYS WITH US!