State Superintendent Richard Woods Visits Baker Elementary School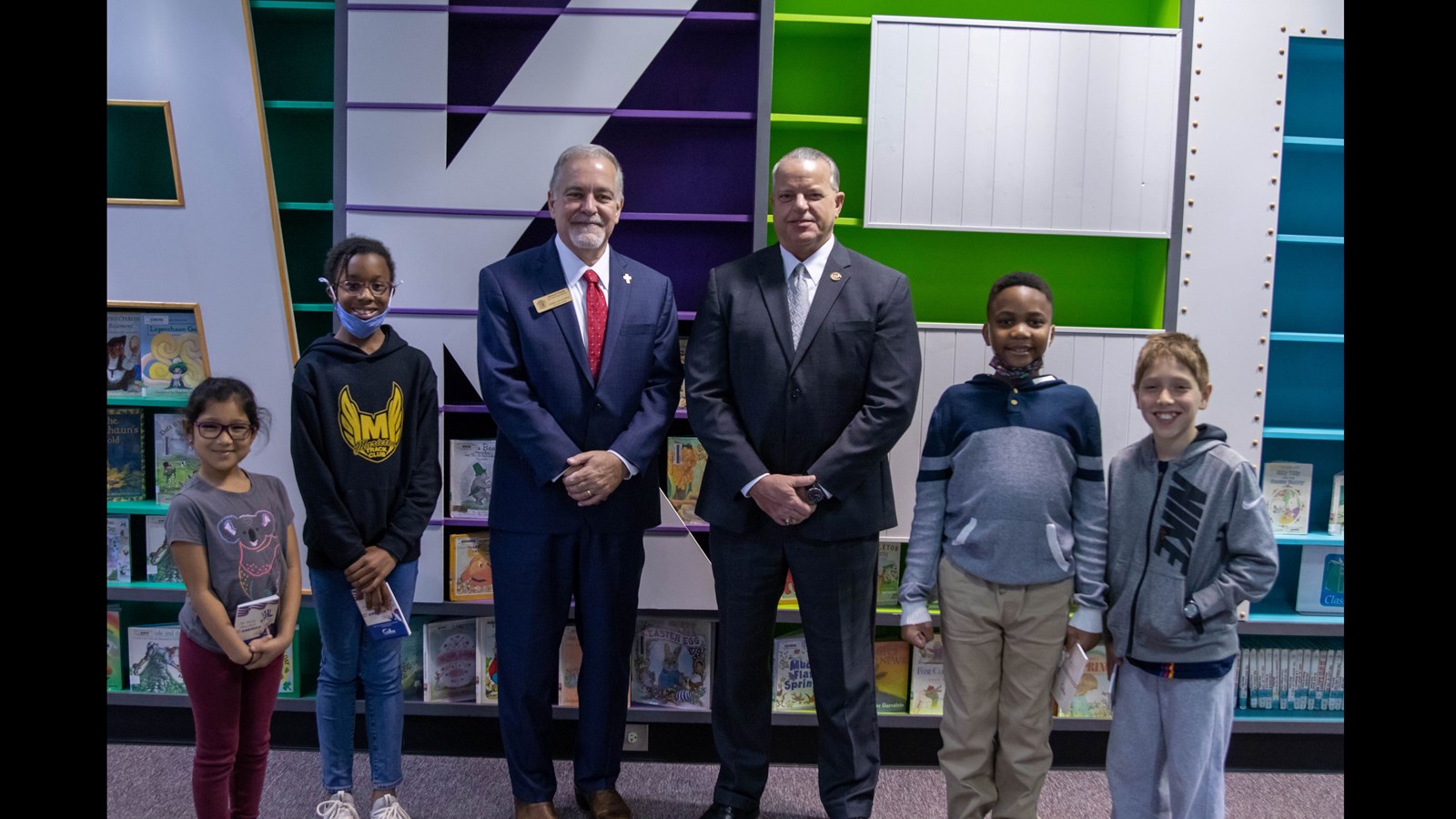 As a former elementary school principal and history teacher, Georgia School Superintendent Richard Woods went back to his roots when he visited Baker Elementary School on March 9. The State Superintendent addressed Baker's entire fourth grade about the importance of education.
"When you get a great education, it opens up opportunities," Superintendent Woods advised the students.
He also connected with the fourth graders about what they were learning in social studies by handing out pocket constitutions for each student. In fact, Georgia's School Superintendent brought enough pocket constitutions for every fourth-grader in Cobb Schools.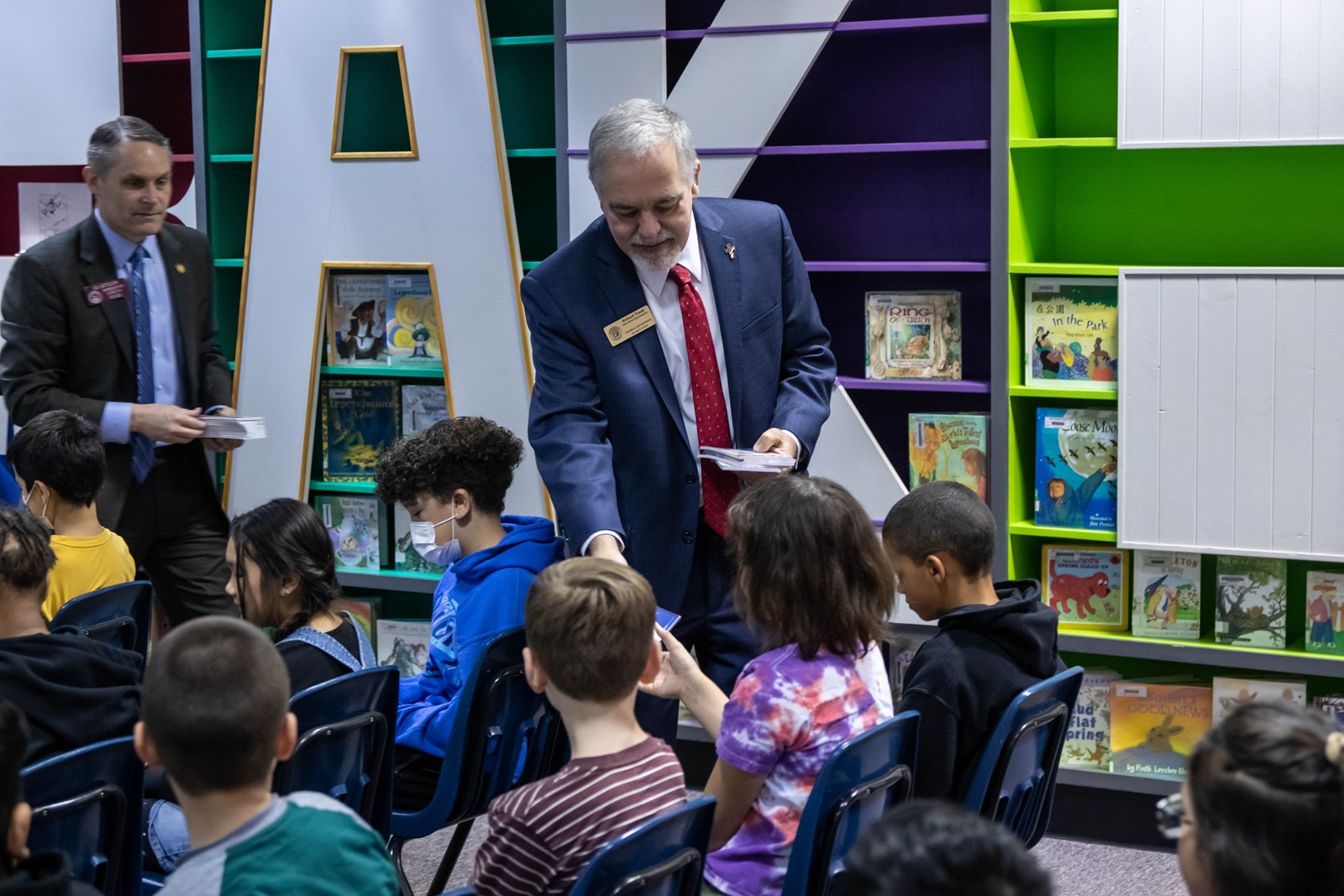 Cobb Schools Superintendent Chris Ragsdale and Georgia Rep. Ed Setzler joined Superintendent Woods in passing out the pocket constitutions to Baker students, who immediately began reading the small booklets.
"I appreciate Superintendent Woods visiting with Baker students and teachers. Visits from state leaders provide an added learning opportunity for students to engage and ask questions that relate to academic standards," said Board Chair David Chastain.
Demonstrating what they have learned in class, the Baker fourth-graders were quick to ask Superintendent Woods questions, quizzing him on events like the Spanish-American War and Westward Expansion. They were eager to know his favorite president and whether he had ever considered running for president himself. Many wanted to learn more about his job, with one student inquiring about the State Superintendent's role in getting resources into schools.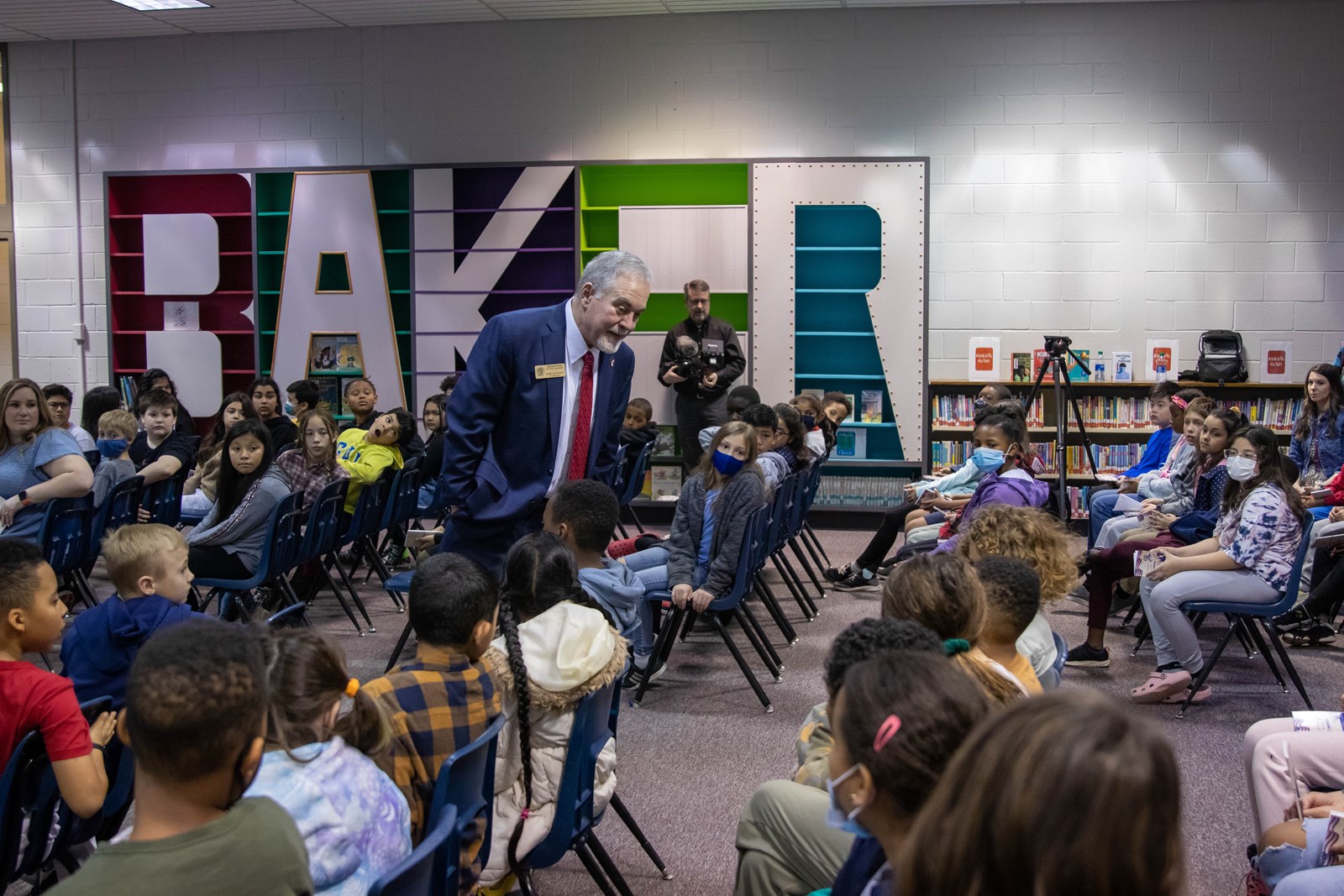 When asked what his favorite part of the job is, Superintendent Woods said it is visiting schools, like Baker Elementary, and meeting with students.
In addition to meeting with fourth graders, Superintendent Woods toured the school and stepped into several classrooms to see students engaged in learning across the grade levels.