Back to School Information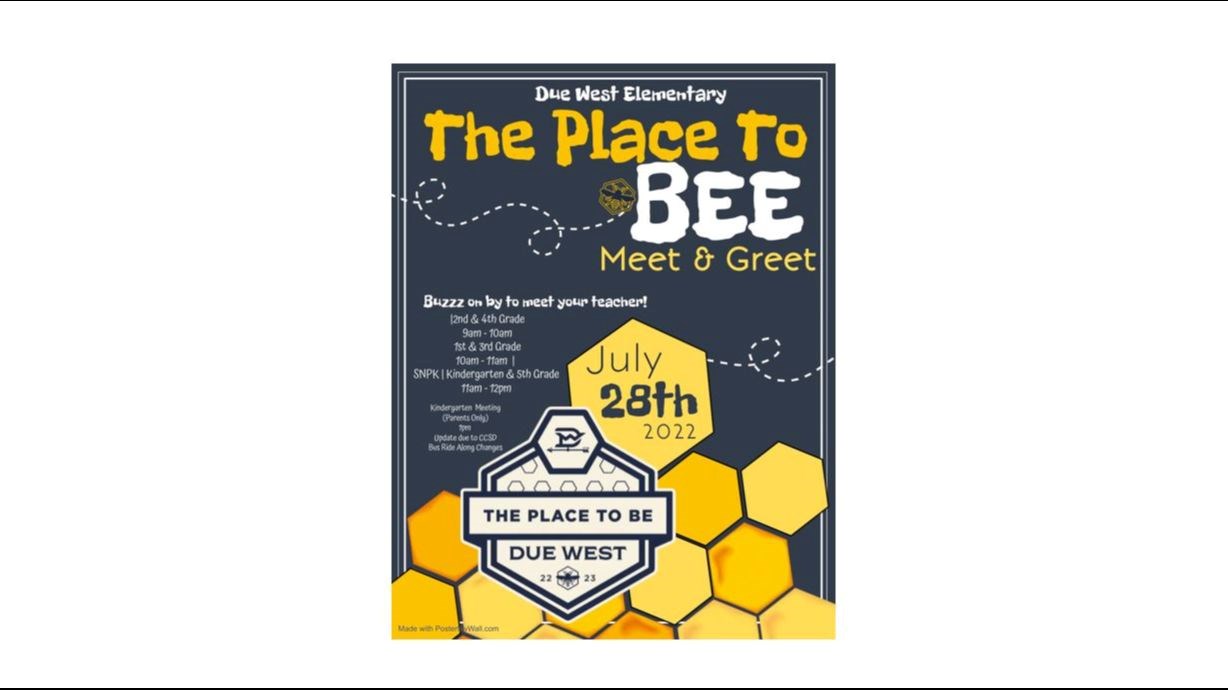 Meet and Greet - Thursday, July 28, 2022
2nd & 4th Grade: 9am -10am
1st & 3rd Grade: 10am -11am
Special Needs PreK & Kindergarten and 5th Grade: 11am - 12pm
Kindergarten Meeting - Parents Only - 1pm (due to CCSD Bus Ride Along changes)
1st day of school-August 1, 2022
CCSD Calendar CLICK HERE
If you need assistance with registration, email Carmen.lumpkin@cobbk12.org
School Supply Lists CLICK HERE
*First Grade Boys List HERE
PTA Event! Rising Kindergarten Playdate! Rescheduled
New date: Friday, July 29th from 3-4pm
Due West PTA is excited to be hosting a "Popsicles on the Playground" for all rising kindergarteners! Make a friend, see our terrific playground & outdoor space, and chase away some first day jitters with a cool popsicle treat! *This is a PTA sponsored event & you must remain on property with your child.