GMS's Virtual Black History Program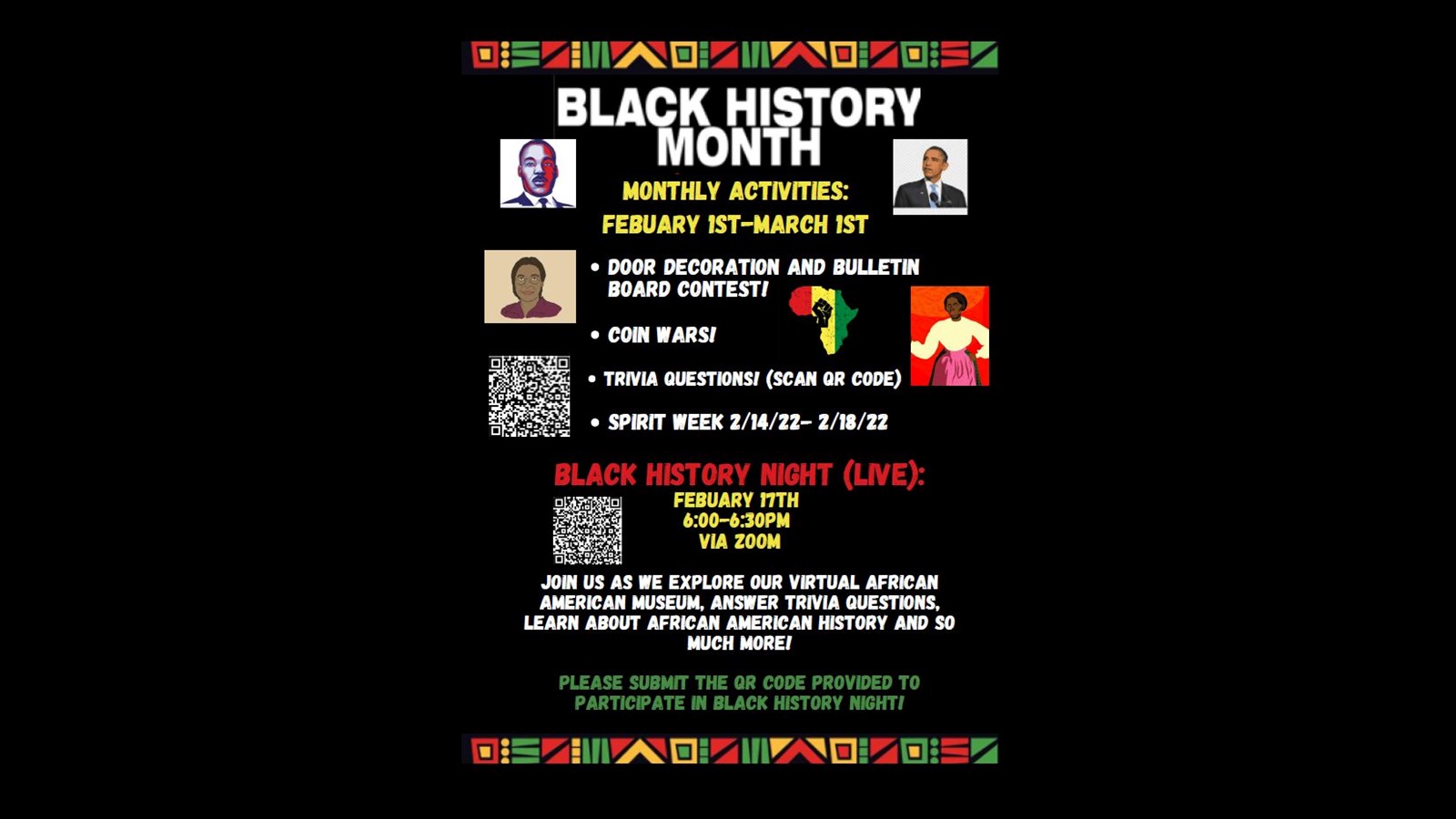 Hey Wildcast!
Don't miss tonight's virtual Black History Program!
We are excited for our virtual Black History program, which will be held this evening starting at 6:00 PM. Our students and staff have been working hard to prepare for the program. Join us tonight as we explore our virtual African American Museum, Answer Trivia Questions, Learn about African American History and so much more!

February 17, 2022 at 6:00 PM
Join Zoom Meeting
https://cobbk12-org.zoom.us/j/7877569199
Griffin has been celebrating Black History Month with a few activities starting on 2/1 and concluding on 3/1. Students have participated in
Door Decoration Contest
Coin Wars
Daily Black History Trivia
Spirit Week (2/14 - 2/18)
Virtual Black History Night (Live)
We are looking forward to see you all LIVE tonight!