Meet our new PTSA Board for the 2021-2022 Year!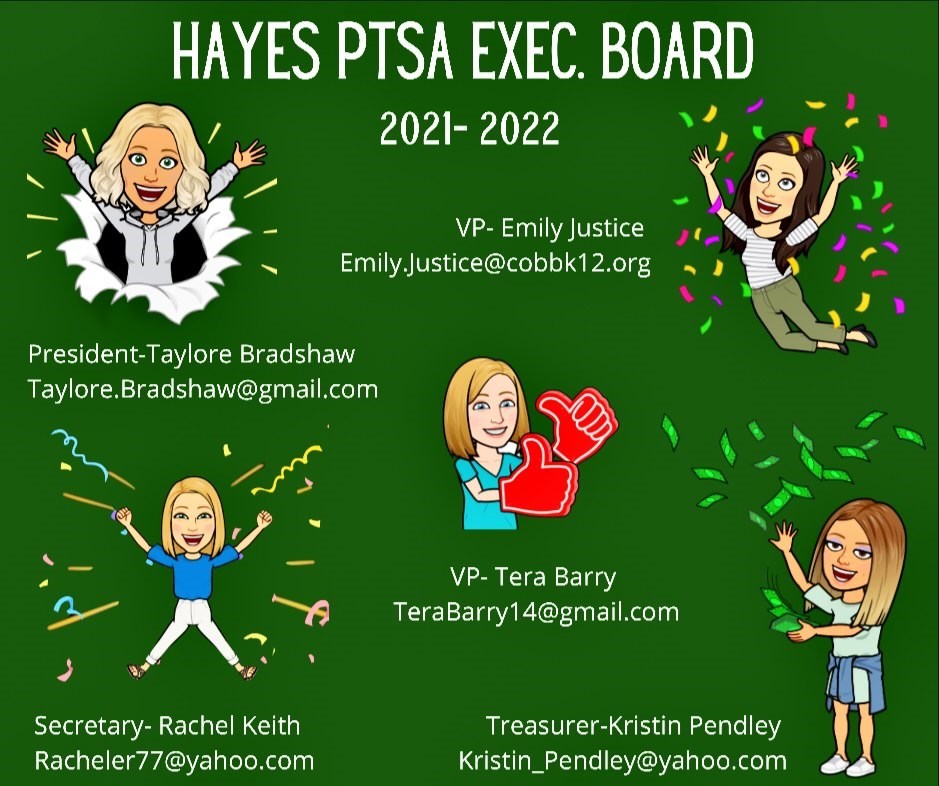 President: Taylore Bradshaw
VP: Tera Barry & Emily Justice
Secretary: Rachel Keith
Treasurer: Kristin Pendley
---
Hayes PTSA now has its own online store!
Come see our new online store! You can purchase yearbooks, masks, and many different Hayes Elementary T-shirts!
Make your selections and pay online, all without leaving your house!
Click here to visit our store today.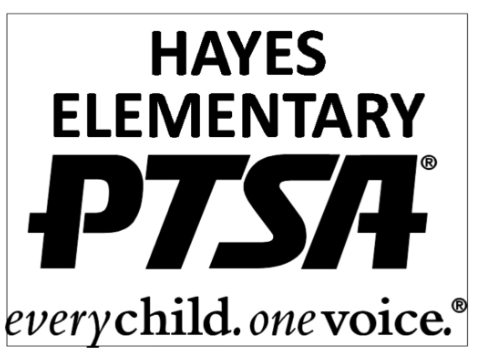 Twitter | Facebook | Instagram
---
Hayes PTSA is now connected to Amazon SMILE!
Choose us as your charitable organization and every SMILE eligible purchase will result in a donation back to PTSA.
How does AmazonSmile work? When first visiting AmazonSmile, customers are prompted to select a charitable organization from over one million eligible organizations. In order to browse or shop at AmazonSmile, customers must first select a charitable organization.
For eligible purchases at AmazonSmile, the AmazonSmile Foundation will donate 0.5% of the purchase price to the customer's selected charitable organization.
Click the Amazon Logo to get started!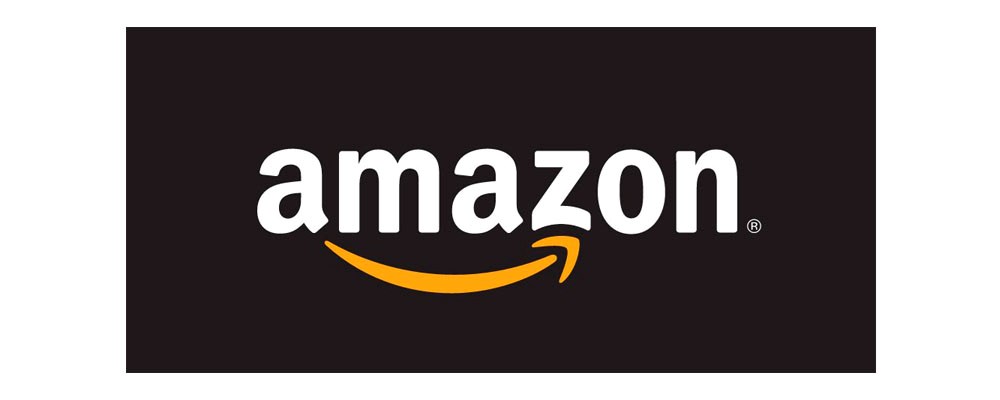 ---