PRINCIPAL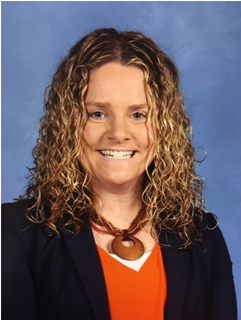 Dr. Hannah Polk -- Email: hannah.polk@cobbk12.org
Dr. Hannah Polk is a native South Carolinian who has been serving schools at both the middle and high school levels in Cobb County for the past 10 years. Dr. Polk began her 15-year career in public school education in South Carolina before moving to Georgia. She served in the East Cobb cluster for 4 years as assistant principal of Simpson Middle School before being named principal of Hightower Trail Middle School in June 2021. Dr. Polk is thrilled to be beginning year 2 at Hightower Trail with its long-established tradition of academic excellence and looks forward to working with students, staff, parents, and community partners to continue building on this strong foundation.
Dr. Polk earned the Bachelor of Music Education degree in 2007 from the University of South Carolina and completed the Master of Education degree with an emphasis in Divergent Learning from Columbia College the following year. In 2016, Dr. Polk earned her Specialists Degree in Educational Leadership from Berry College and graduated in 2019 with a Doctorate in Educational Leadership from the American College of Education. Her dissertation topic, "Qualitative Study Examining Contributing Factors to a Quality First-Year Teaching Experience," is not only timely, but it remains promising that the research findings will have a positive impact on first-year teacher retention. Dr. Polk serves on the Advisory Board for the American College of Education and is a member of the Georgia Association of Middle School Principals.
Before beginning a career in educational leadership, Dr. Polk spent 8 years in the classroom as a middle school band director. A seasoned horn player, Dr. Polk continues to take pleasure in making music whenever she can. When she's not on the job, Dr. Polk enjoys cheering on her son at soccer games and following University of South Carolina athletics. Go Gamecocks!
Assistant Principal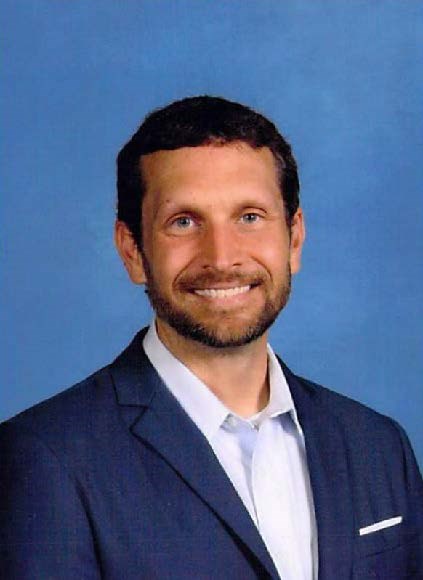 Mr. Eric Gray -- Email: eric.gray@cobbk12.org
Mr. Gray's journey began in Cobb County School District years ago where he started out teaching in the music department at Pope High School in the 2004/2005 school year. In that time he spent eleven years in the classroom and three years as Assistant Principal leading with an amazing family of teachers and staff. His journey continued as he moved to Griffin Middle School in 2018 and just completed his third year as Assistant Principal prior to joining the Hightower Trail Middle School team in 2021. He has his Bachelor of Music from University of Miami in South Florida (Go Canes), completed his Master in Education from Kennesaw State University, and in 2012 completed his Specialist in Curriculum and Instruction from Lincoln Memorial University. He is happily married and their family includes a plethora of feathered and furry friends to include chickens, poodles, fish, and a very insistent yet affectionate cat. Mr. Gray is honored to serve and lead at Hightower Trail Middle School with a dedicated and passionate family of teachers and staff.
Assistant Principal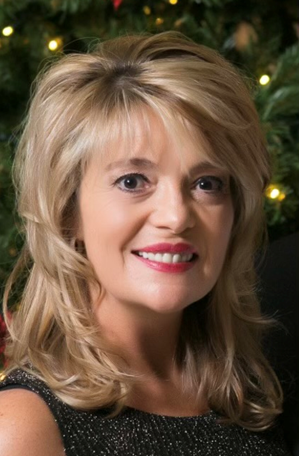 Dr. Angela Greenage -- Email: angela.greenage@cobbk12.org
Dr. Angela Greenage came to Hightower Trail Middle School beginning with the 2019-20 school year after serving as an Assistant Principal at Lassiter High School for nine years. Prior to serving as a school administrator, she spent eleven years as a school counselor at Pope High School and Walton High School. Dr. Greenage began her career in education as a school counselor for seven years in western North Carolina.
After graduating from Western Carolina University with a Bachelor of Science in Business Administration degree with a concentration in Finance, she completed a Master's degree in School Counseling from the same university. In 2005 she earned an Educational Specialists degree in Educational Leadership from Lincoln Memorial University. Dr. Greenage completed her Ph.D. in Educational Leadership at the University of Southern Mississippi in 2012. Her passion for the studies of emotional intelligence and effective leadership teams was the driving force behind her study, which involved the examination of school principals' emotional intelligence and their ability to identify the strengths of their administrative team members.
Dr. Greenage enjoys biking, scuba diving and hot yoga with her husband, and she enjoys spending time cooking and gardening flowers. She has three adult children, who all graduated from Lassiter High School prior to attending college at Georgia State University, University of North Georgia and The University of Tennessee.
Support Services Administrator
Ms. Charlene Sinquefield -- Email: charlene.sinquefield@cobbk12.org