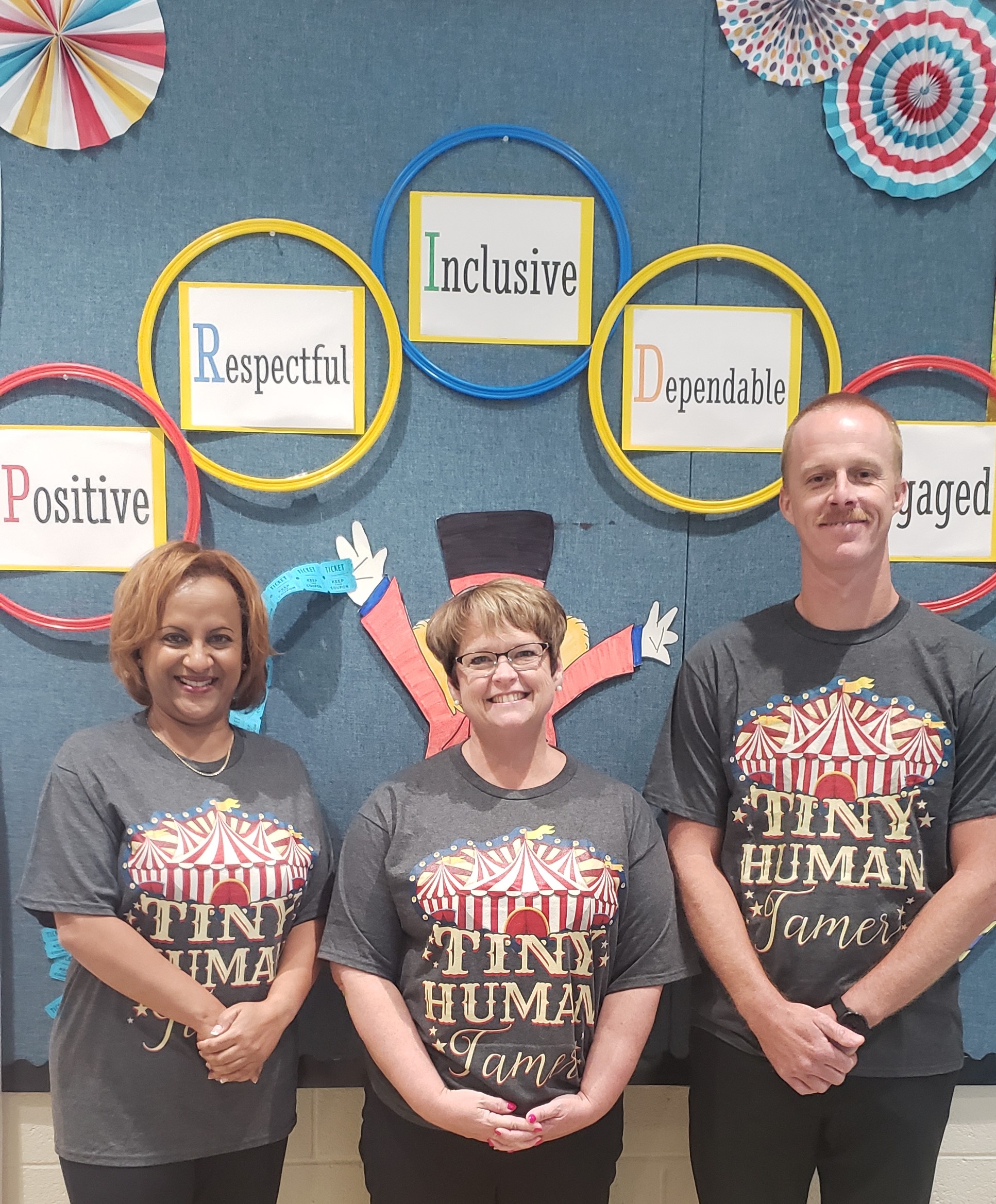 Ms. Teklu, Dr. Szwec, Mr. Mathis
Dr. Cindy Szwec, Principal - Email
Mr. Zach Mathis - Asst. Principal - Email
Ms. Bileni Teklu - Asst. Principal - Email
Welcome to King Springs Elementary, where we celebrate more than 60 years of excellence in education. It is an honor and privilege to serve as principal of a wonderful neighborhood elementary school.
While part of our building dates back to the late 50s, we received much needed SPLOST improvements. The summer 2011 renovations included a new administrative wing and entrance, a new classroom to accommodate another kindergarten class, new floors, new bathrooms, and more. Our families were delighted.
But most important, we are building on a tradition of excellence with a winning combination of outstanding teachers and staff, a diverse and academically strong student body, and our supportive and involved parents. Our school mascot is Springer, the lion. Just as lions fare better when they join the pride, we hope you will join in our King Springs family pride.
Our efforts were recognized by the Georgia Department of Education when they named King Springs Elementary a 2012 Georgia School of Excellence.
King Springs is fortunate to be located in the city of Smyrna where we receive unprecedented support from the city government. We have many active and involved Partners in Education. Our PTA is outstanding and a vital part of the King Springs Community.
All of the support from the school district, parent involvement, and the community have made it possible for teachers to focus on a rigorous academic program with the belief that every child can learn and each child must realize their full potential. Meeting the state mandated standards is important, but it is only the beginning. We want our students to have the knowledge base they need, and also to be inquirers and thinkers who communicate well. We want them to be caring and principled individuals who will be tomorrow's leaders. As the world continues to change at an ever-accelerating pace, it is essential they become life-long learners.
We are committed to maintaining our rigorous academic program and building special relationships with our students and community. Come join in the Pride at King Springs.
Cindy Szwec
Principal