Cobb Schools Foundation and Papa Johns team up to support students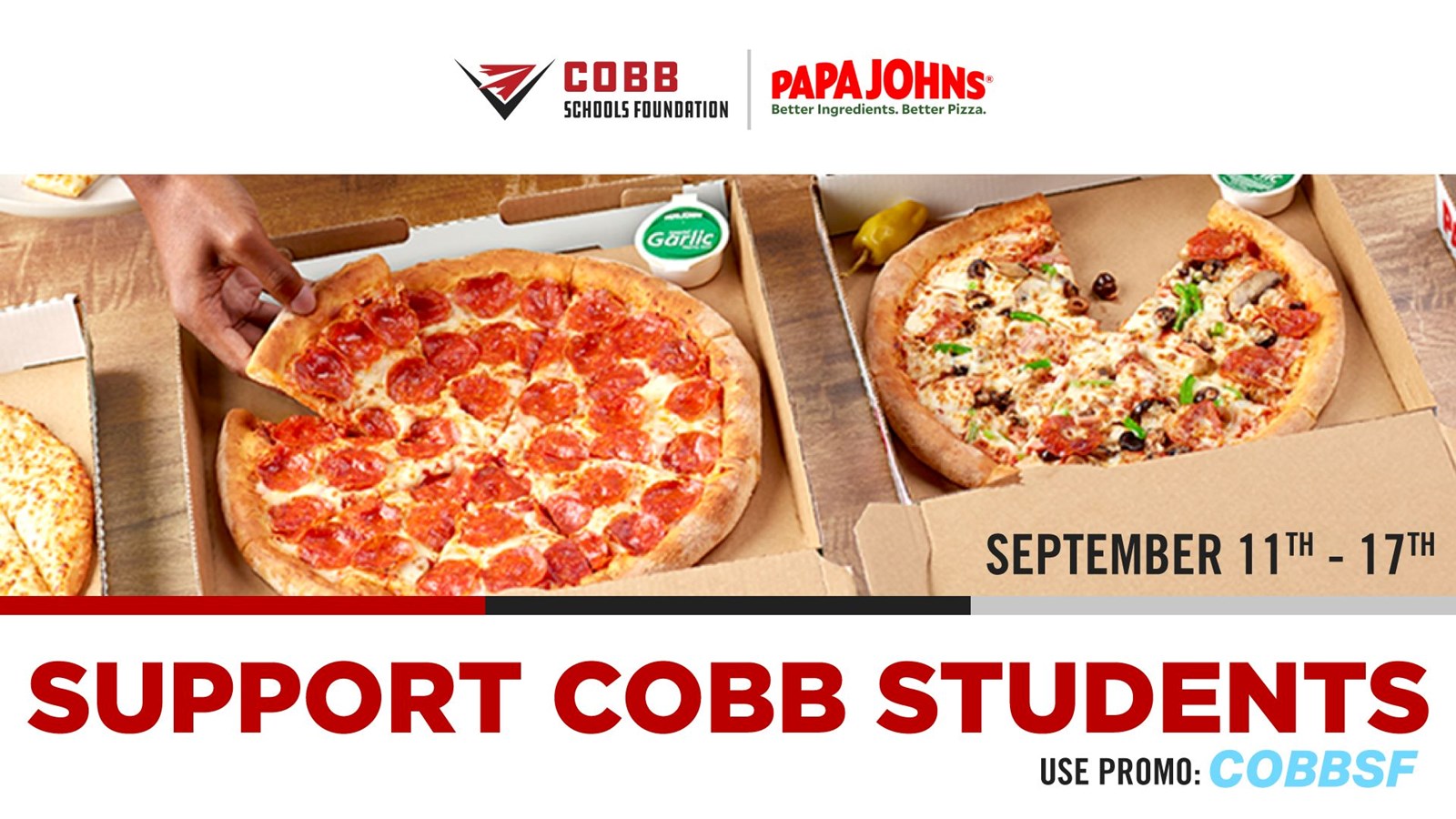 What's for dinner? Pizza! The Cobb Schools Foundation is again teaming up with Papa Johns to benefit local schools and support the district's economically disadvantaged students.
The Cobb Schools Foundation will receive 20% of all pizza sales during the September 11-17 districtwide fundraiser. Order online at PapaJohns.com and use promo code COBBSF.
Last year, the fundraiser dished up $40,000 in pizza sales, and with your help, we know we can do way more this year!
Thanks to the partnership and in addition to the annual fundraiser, Papa Johns will provide 1,000 gift cards to homeless families in Cobb. Schools and students may be eligible for pizza parties to recognize hard work at the school. Papa Johns also has many employment and educational opportunities for students to explore, including the Dough and Degrees program that promotes academic excellence.
Local schools may set up their own fundraiser with Papa Johns to further benefit students.
Papa Johns may have better ingredients and better pizzas, but Cobb has better teachers and better students. Include Papa Johns in your dinner plans September 11-17 to support Cobb students and families.