The Inside Scoop: The Attraction of Magnet Programs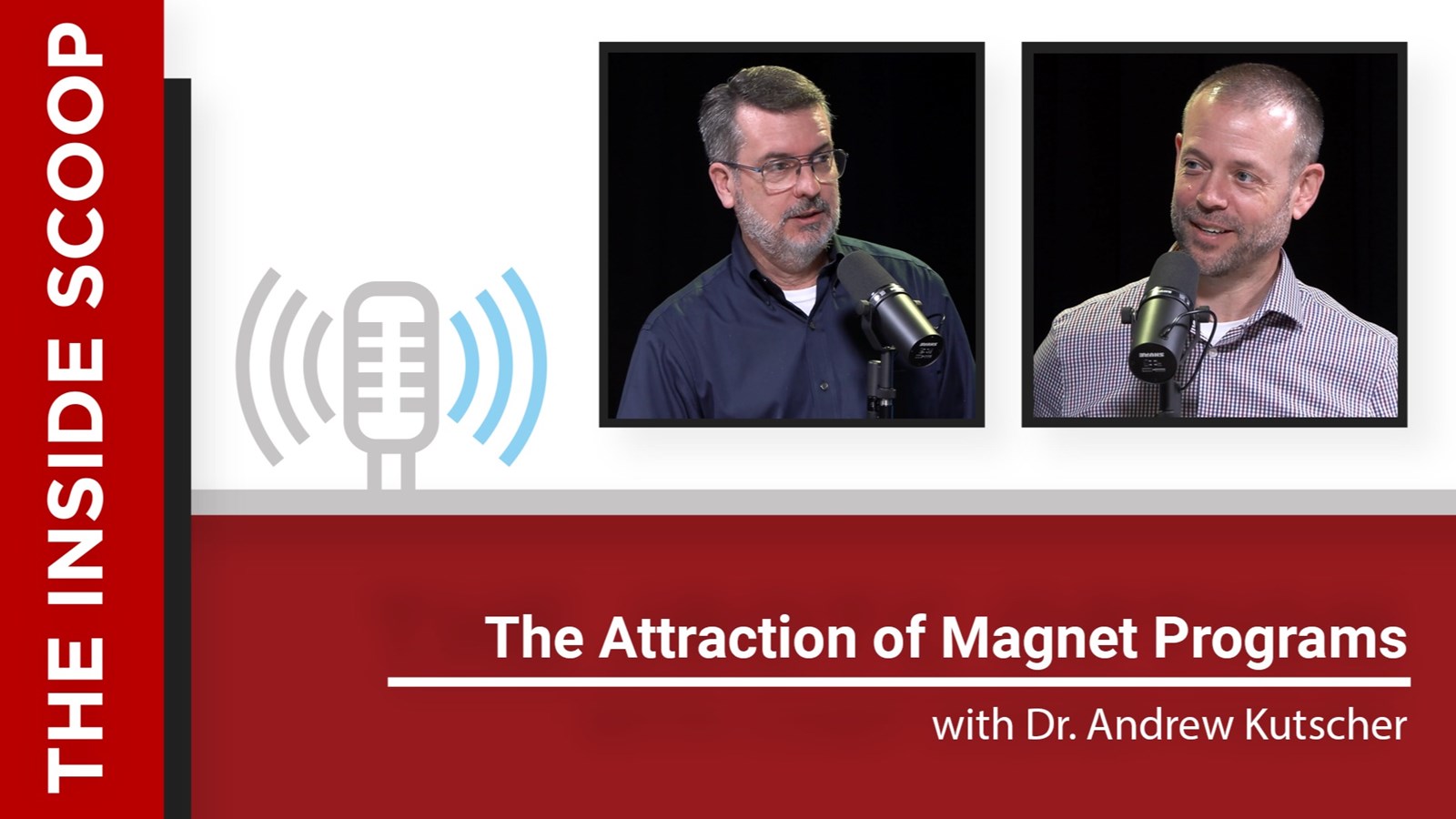 Magnet programs are specialized educational programs designed for students with particular interests and aptitudes. These programs are available in many fields, including STEM, liberal arts, career tech, and performing arts. The focus is on enriching students' educational experiences and preparing them for college and beyond.
Dr. Andrew Kutscher joins the conversation on today's podcast to discuss magnet programs around the District. He believes a key feature of magnet programs is that they bring together students from different parts of the county, creating a diverse and enriching learning environment.
Participating in a magnet program can significantly benefit students when it comes to college admissions. Colleges and universities often view magnet program graduates favorably due to their commitment to challenging coursework and their ability to manage their time effectively. Additionally, some magnet programs, like the International Baccalaureate program, offer students the opportunity to earn multiple diplomas, making them even more competitive in the college application process.
Teachers in magnet programs often have industry experience related to the program's focus, giving students practical insights into their chosen fields. Magnet programs also emphasize community service and instill time management skills, which are essential for success.
Click here to learn much more about the various magnet options available to Cobb students.
FYI: An informational meeting about Cobb's Magnet Programs and CITA will be held at Pebblebrook on September 7. See below for more information.