The Inside Scoop: Magnet's STEAMing Ahead at Wheeler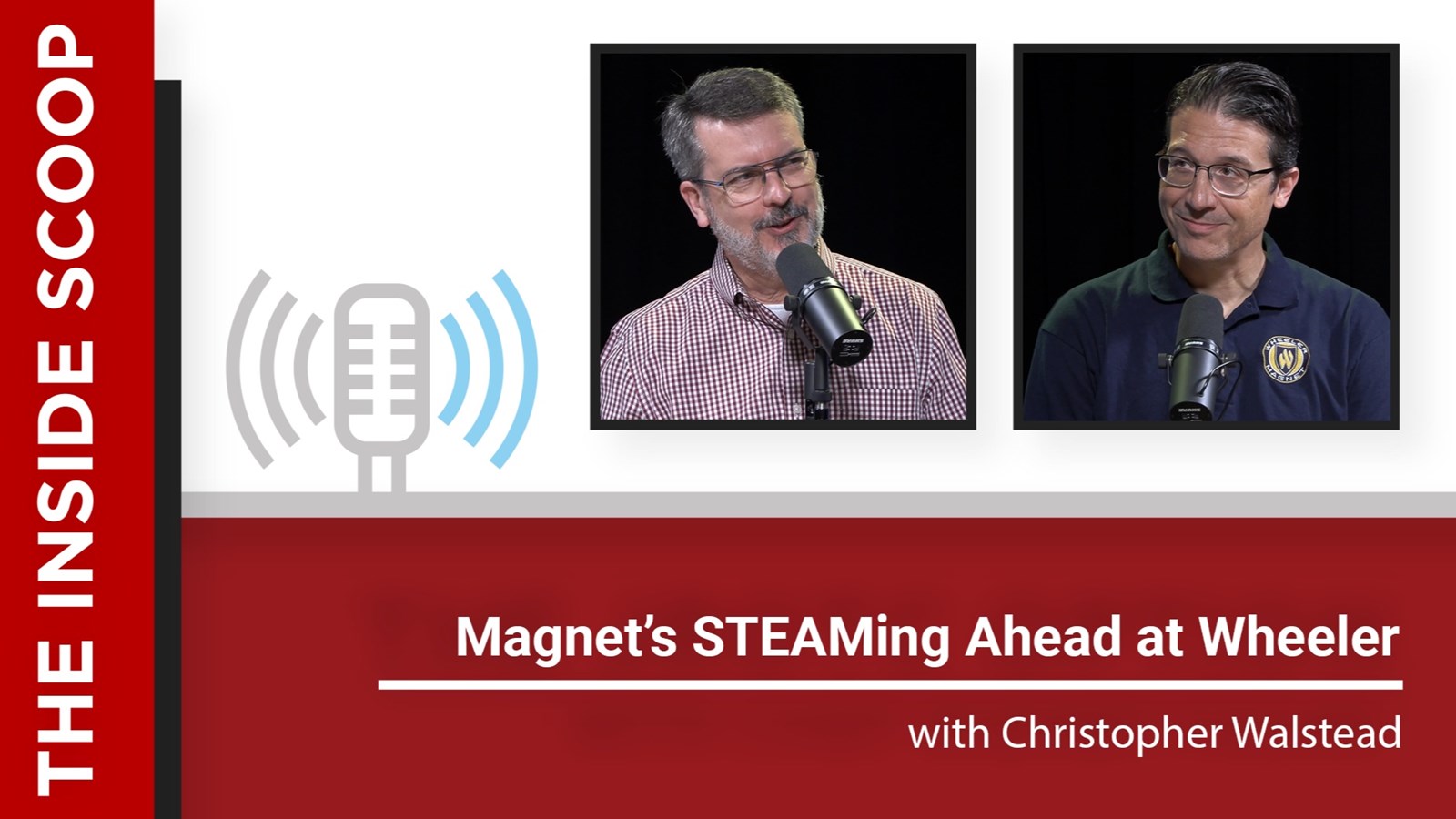 Wheeler High School is home to the Center for Academic Studies in Science, Math, and Technology, a Cobb Magnet program for students anywhere in the District. The program focuses on STEM and STEAM education, offering tracks in high-level math, physics, engineering, robotics, healthcare sciences, and biotechnology.
In this episode of "The Inside Scoop," David Owen discusses this magnet program with coordinator Christopher Walstead.
The program integrates the arts into STEM fields. Mr. Walstead explains that they aim to engage both sides of students' brains, nurturing creativity alongside scientific and technical skills. The magnet program operates within the school-within-a-school model, allowing students to participate in various extracurricular activities and sports.
The ideal candidates for the program are students with a passion for STEM subjects and a readiness to embrace a challenging academic environment. The application process for the magnet program opens on October 1st, with a deadline of December 1st, allowing students to apply for multiple programs.
You can watch this week's episode here.
Click here to learn more about the STEAM Magnet program at Wheeler High School.