The Inside Scoop: STEM Magnet at The Mountain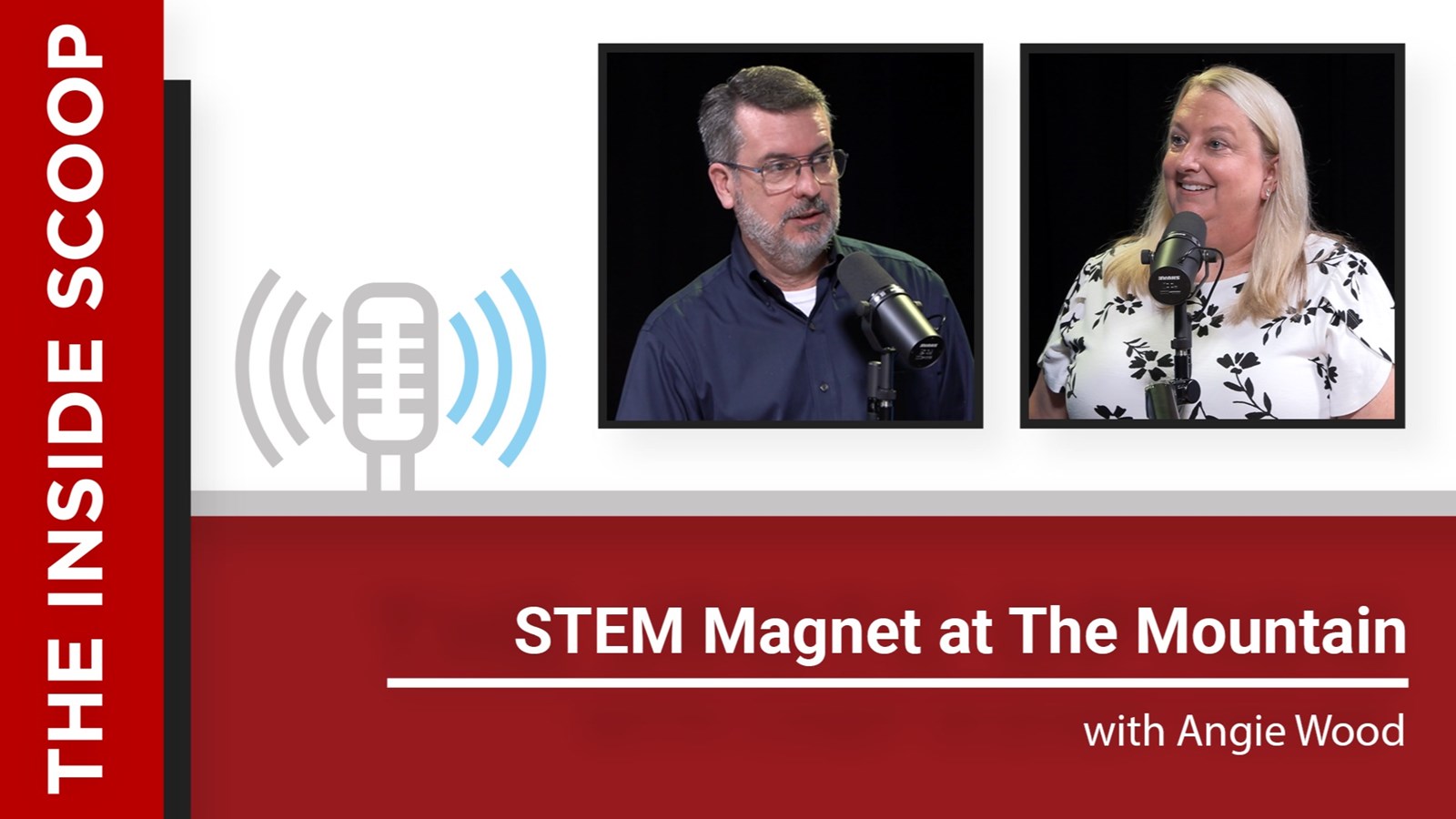 On this episode of The Inside Scoop, David Owen speaks with Angie Wood, program coordinator of the STEM Academy of Mathematics, Science, and Technology at Kennesaw Mountain High School. The program focuses on core academics in math, science, and technology, providing students with a strong foundation for their futures and their college applications.
Ms. Wood mentions Kennesaw's central location in the county and that students from all over the District can access it through bus transportation. Their magnet program is large enough to support various classes while maintaining an intimate atmosphere where students can receive one-on-one attention. Magnet students can also participate in various extracurricular activities, electives, and sports.
Students with a curious mind, a dedication to learning, and a willingness to explore will find the Kennesaw Magnet Program appealing. Of particular interest is the school's observatory—made possible through a generous donation—that allows students to explore astronomy and related fields.
Click here to learn much more about the STEM Magnet Program at Kennesaw Mountain.