Dr. Tracy Guillory, Principal
Dr. T. M. Guillory has worked in education for over 25 years. Throughout his career, Dr. Guillory has worked as a middle school teacher, assistant principal, principal, director, and executive director. Dr. Guillory is a native of New Iberia, LA, and has spent most of his career working in New Orleans, LA. Before being named the principal of Lindley Middle School, Dr. Guillory worked as an assistant director of The Cobb Innovation & Technology Academy and assistant principal of South Cobb High School. He also served as associate principal of Osborne High School between 2006 and 2009 before relocating to St. Louis, MO. Dr. Guillory also worked as principal of a middle school in St. Louis, MO, New Orleans, LA, and Jefferson Parish, LA. He earned a B.A. degree from Southern University at New Orleans, an M.A. from Xavier University, and an Ed. D from Capella University. In his spare time, Dr. Guillory loves spending time with his family, watching old TV shows, going to the movies, and spending time with Hakeem, his American Bulldog.
Dr. George Weathers, Assistant Principal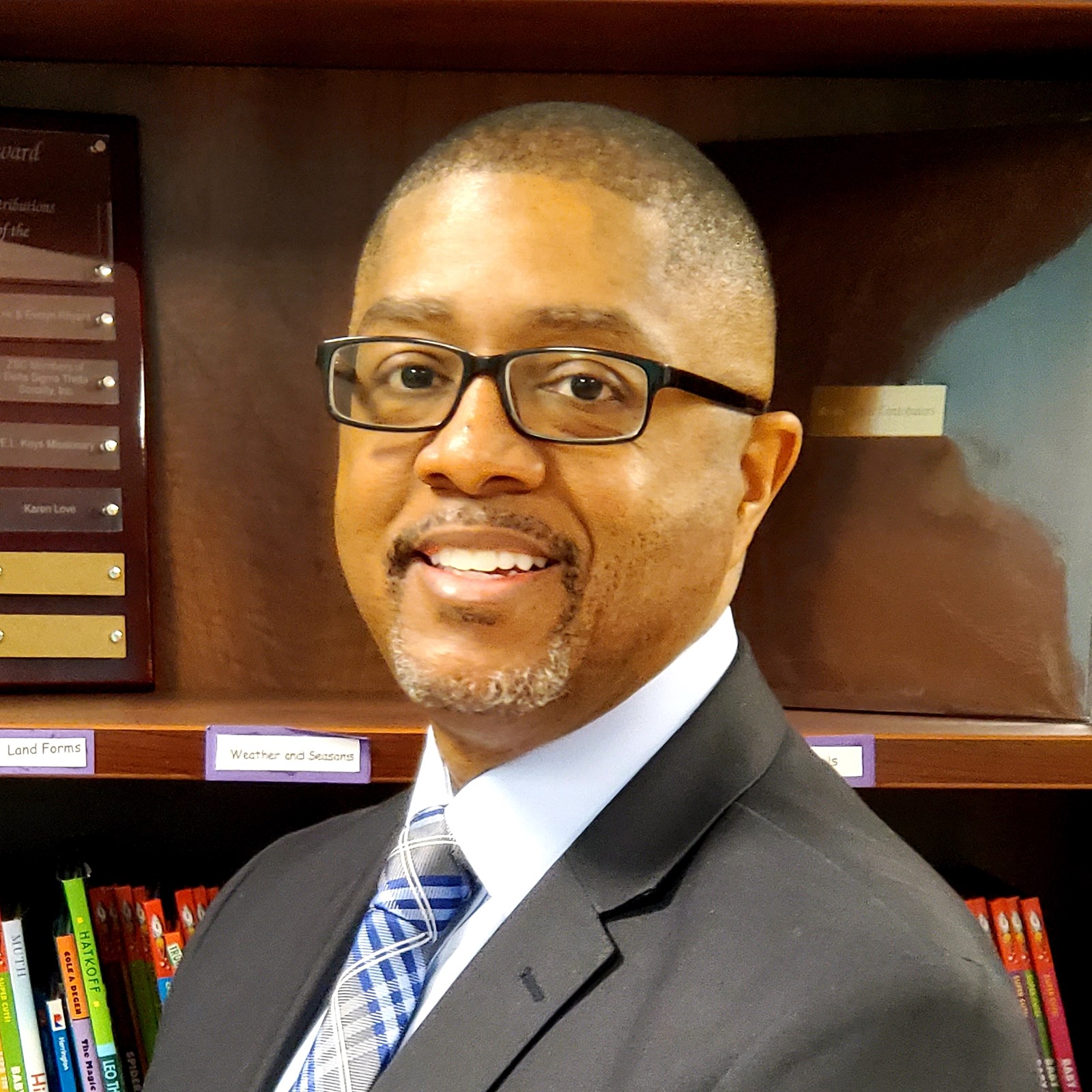 Dr. George WeathersDr. Weathers began his educational career in the Cobb County School district as a middle school teacher at Griffin Middle School, basketball coach at Campbell High School, and as an assistant principal at Harmony Leland Elementary School. Dr. Weathers' educational service includes serving as principal in both the public and private school sectors, and his school experiences allowed him the opportunity to collaborate with a diverse group of people to meet the common goal of increasing student achievement and well-being. His educational philosophy is based on his uncompromising belief that all students can learn, given a positive learning environment, strong and knowledgeable leadership, a committed and focused educational team, an encouraging community, and a supportive family. These qualities are embodied within the Cobb County School District.
After receiving a bachelor's degree in History and teaching credentials from LeMoyne-Owen College (Memphis, TN) he received a master's degree and a doctorate in Educational Leadership from Clark Atlanta University (Atlanta, GA). Dr. Weathers is a native of Lexington, KY, and comes from a family of educators including his mother who is a retired college administrator. He is an avid sports fan following all Atlanta professional teams and the University of Kentucky. Dr. Weathers is married with three children that are graduates of McEachern High School in Cobb County.
Dr. Bethany Harrison , Assistant Principal
Dr. Bethany Harrison
Dr. Bethany Harrison hails from Athens, GA. She comes from a family of educators, with her grandmother serving as a teacher and her mother retiring as an elementary school principal. After graduating with her Bachelor's degree from Auburn University, Dr. Harrison began her teaching career in DeKalb County as an elementary teacher. She then chose to attend graduate school full-time, working on her Master's degree in Enrollment Management/Higher Education Administration at the University of Miami and on her doctorate degree in Elementary Education back at her alma mater, Auburn University. Dr. Harrison is an educator with experience on various levels. In addition to teaching all content areas as an elementary teacher, she has also taught middle school Social Studies and taught Early Childhood and Middle Grades as an Assistant Professor.
Dr. Harrison's most recent work in the Cobb County School District has involved instructional leadership in Social Studies content at Floyd Middle School. She has also served as Floyd's PBIS local coach, successfully leading a collaborative team in achieving Operational level status and in meeting the district goal of significantly decreasing referrals. Dr. Harrison believes that the foundation of an effective year is recognizing the need for building strong relationships among students and all educational constituents. In her spare time, she enjoys being involved in her community and spending quality time with her husband and son.
Mrs. Sara Johnson, Assistant Principal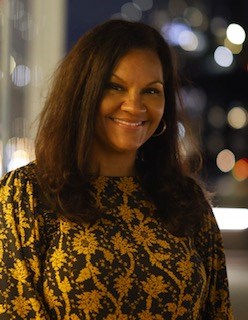 Mrs. Sara Johnson
Mrs. Sara Johnson is a proud native Texan. She attended Spelman College where she completed her Bachelor of Arts degree. Mrs. Johnson began her teaching career at the Hurst-Euless-Bedford and Keller Independent School Districts in Texas. Later, she taught several years in Michigan.
She completed her master's degree in Educational Leadership from Saginaw Valley State University and her Educational Specialist degree from Kennesaw State University. During her career she has taught general and special education classes at the middle school level. Additionally, as a teacher, she has served as a coach for a state recognized NOBCChe Science and Math academic team. She founded a school's "Clothes Closet" for underprivileged students. She developed a "Dream Keeper's" mentoring program for at-risk young men. She was recognized by the Michigan Association of Middle School Educators' "Teacher of the Year" in 2009 and won the community 2010 R.U.B.Y. (Recognizing the Upward Bright and Talented) award for her work within the schools and community. She was selected as one of only two teachers in Michigan to become an SVSU Gerstacker Fellow in 2010. During her educational studies with the fellowship, she traveled to Asia and was privileged to meet and collaborate with other educational leaders from China and Taiwan to discuss global educational issues.
Mrs. Johnson's family relocated to Georgia in 2011. She began her Cobb County career at Lindley Middle School. She has proudly served the school in the capacity of an English teacher and Title I instructional coach. Currently, she serves as an Assistant Principal.
Ms. Amy Berry, SSA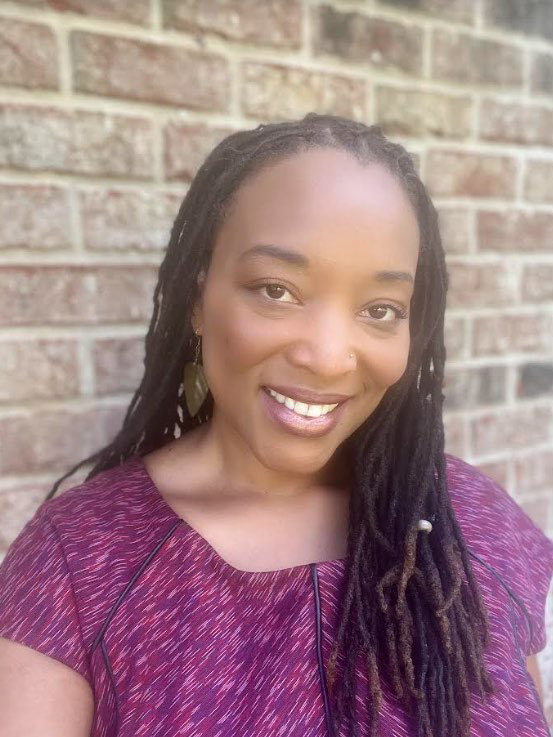 Ms. Amy BerryOur newest team member starts tomorrow. I am so excited that Amy Berry will be joining our team as our newest SSA. She will be supporting Lindley Middle School and Betty Gray Middle School.
Amy has a solid special education background and is coming to us from Dekalb County School District. Her experiences include being a special education department chair and a special education lead teacher. As a leadership team, we felt confident that she would be a perfect match for the two schools she will be supporting and her high school experience will benefit the successful transition of our middle schoolers to high school.
As a leadership team, we know she will dive right in be a solid support for our students and families. Hopefully this New SSA Q&A will open the door to other aspects of her personality. I think she is our first person with herbalist interests.