Two Cobb Middle School Teachers Named NASA Airborne Astronomy Ambassadors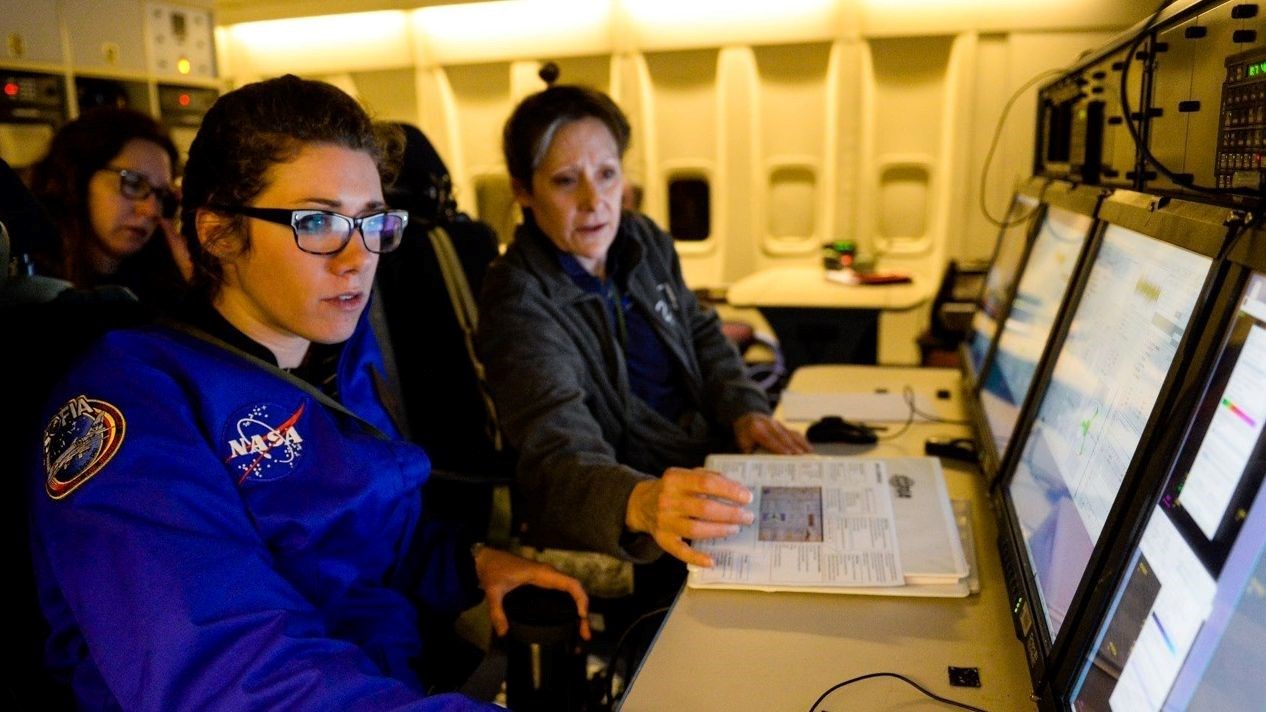 Since 2019, the Cobb County School District teachers have been among an elite group of teachers named NASA Airborne Astronomy Ambassadors. This year, two Cobb middle school teachers were among the 24 teachers from 13 states selected as 2022 NASA Airborne Astronomy Ambassadors (AAAs). Teresa Cobble, Lovinggood Middle School, and Ann Marie Dubick, Campbell Middle School, are the only Ambassadors from Cobb County and the entire state of Georgia.
"This experience will help Ms. Dubick excite our students about space exploration with all of the lessons that she will be planning as a result of her selection," said Dr. Camille Havis, principal of Campbell Middle School.
AAA is a professional development program for science teachers to improve science teaching and enhance student learning and STEM engagement. The program includes teachers in middle schools, high schools, and community colleges. There have been 12 NASA Ambassadors, including Ms. Cobble and Ms. Dubick, selected from Cobb Schools over the past four years.
"As a NASA Ambassador, Mrs. Cobble will continue to use her learning opportunities as a chance to pour her experiences into our students, praised Lovinggood Principal Derrick Bailey.
AAA teachers receive training in astrophysics and planetary science, including a week-long STEM immersion experience at a NASA astronomy research facility such as the Stratospheric Observatory for Infrared Astronomy (SOFIA) based in Palmdale, California, or the Infrared Telescope Facility (IRTF) on Mauna Kea in Hawaii. After their training, the AAAs teach a physical science curriculum module created by the SETI Institute that connects curriculum concepts to NASA-enabled research. WestEd education consultants assess the impact of the specialized curriculum module on student STEM engagement. Past controlled-study evaluations of the AAA program have shown statistically significant improvements in student learning & engagement among students whose teachers participated in the program.
Since 2011, the NASA-funded AAA program has impacted tens of thousands of students through the experiences and training of their teachers.
Teresa Cobble, Lovinggood Middle School, was selected as a 2022 NASA Airborne Astronomy Ambassador.