Arrival/Dismissal Procedures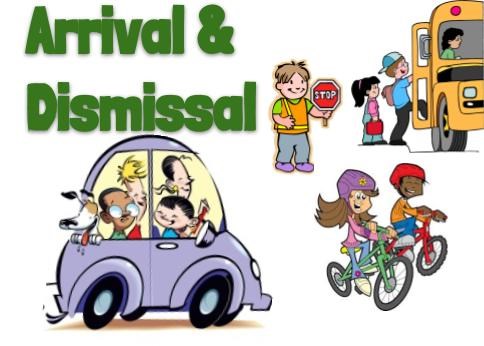 Signing your child in or out from school:
If your child arrives at school late, or is returning from an appointment, he/she must be signed in by their parent at the front door.
If you need to pick your child up for an appointment during the school day, please come into the front office. Please do not go directly to your child's classroom. It is helpful to send a note to your child's teacher telling her of the change.
Only individuals listed on ParentVue, as a release to contact, will be able to sign the child out. The enrolling adult (the person who filled out the information), may grant permission to release their child to an individual listed.
Transportation Changes:
Any change in transportation must be communicated via a written note and received NO LATER than 10:00 am. Verbal instructions cannot be followed (with one exception---keeping a child in ASP). Do not send an email to your child's teacher or front office staff regarding transportation changes. Staff may be absent or may not always have the opportunity to check email before dismissal.
If no written note is received, your child will be sent home by his/her usual method of transportation. This is for the safety of all the children.