CCCEPA Faculty
Our People, Programs, The Inside Scoop, Faculty and Staff, School Programs
---
---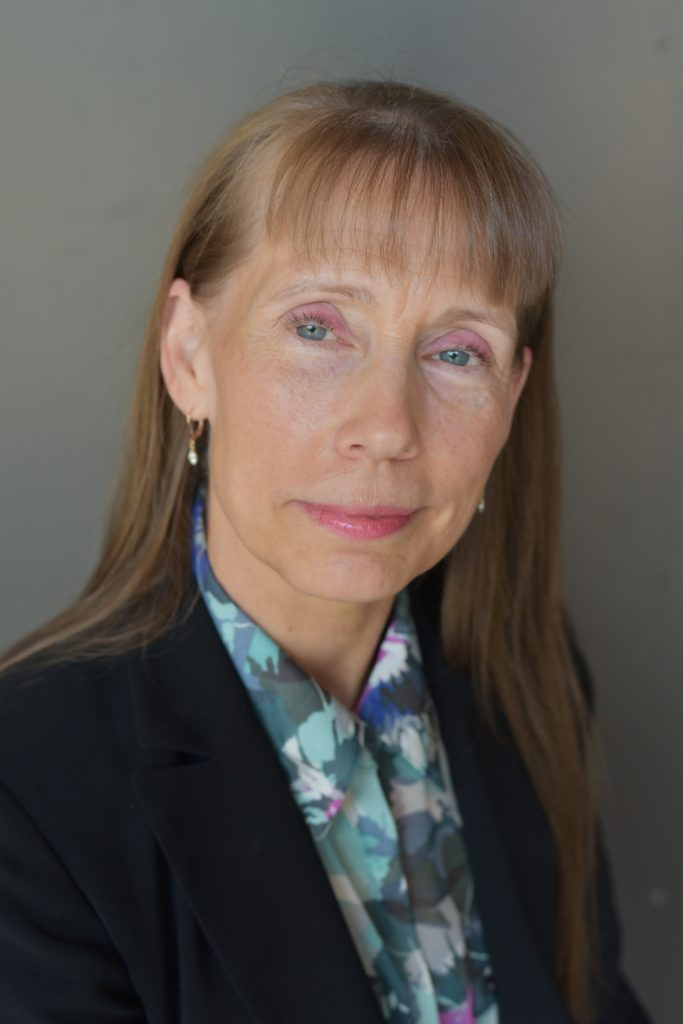 DENISE REEVES, BALLET, DANCE DEPARTMENT COORDINATOR
MEd, Dance Education, Frostburg State University
BS, Dance Education, University of North Carolina – Greensboro
Denise Reeves, Dance Coordinator and Ballet Instructor, began teaching at the Cobb County Center for Excellence in the Performing Arts in 1994. She was instrumental in facilitating the Dance Department's expansion to full-time status in 2002. Ms. Reeves holds a master's degree in education specializing in dance from Frostburg State University, with additional studies at Stanford University and San Jose State University. Her bachelor's degree in dance education is from the University of North Carolina at Greensboro. Ms. Reeves holds certification by the Royal Academy of Dance and the American Ballet Theatre National Curriculum. In addition, her intense training in the Vaganova method, the Russian style of ballet, allows her to help each student achieve his/her ultimate potential.
Ms. Reeves is zealous about staying current in the world of dance education, and she has a passion for sharing her continued training with her students. She has studied with Ekaterina Shchelkanova at Open World Dance Foundation, providing orphans the opportunity to dance. Additionally, her training has included studies at Harkness Center for Dance Injuries (New York University), The Pennsylvania Academy of Ballet Society (with John White and Rose Flachs), The University of North Carolina School of the Arts, Vail International Dance Competition Teacher's Course, the Jackson International Ballet Competition Teacher's Courses, and training with Lisa Howell from Perfect Form Dance Physiotherapy (Australia). Ms. Reeves is certified in the original method of Pilates by the master teacher, Romana Kryzanowska, of The Pilates Studio in New York City. She holds professional affiliations with the National Dance Education and The Corps de Ballet. While dancing with the Georgia Ballet, Atlanta Ballet, Santa Clara Ballet, and San Jose Dance Theatre, Reeves performed in Canada, Poland, Soviet Union, and all the Western and South Western United States.
Locally, Ms. Reeves has served as Cobb County Teacher Leader in Dance and served on the dance board of Kennesaw State University. She has directed the School of the Georgia Ballet and the dance division of the Georgia Governor's Honors Program. With more than 35 years of experience in dance education, she has taught ages 3 through adult at multiple area dance studios, including the Atlanta Ballet. She derives great satisfaction from helping students to discover and to fulfill their dreams.
---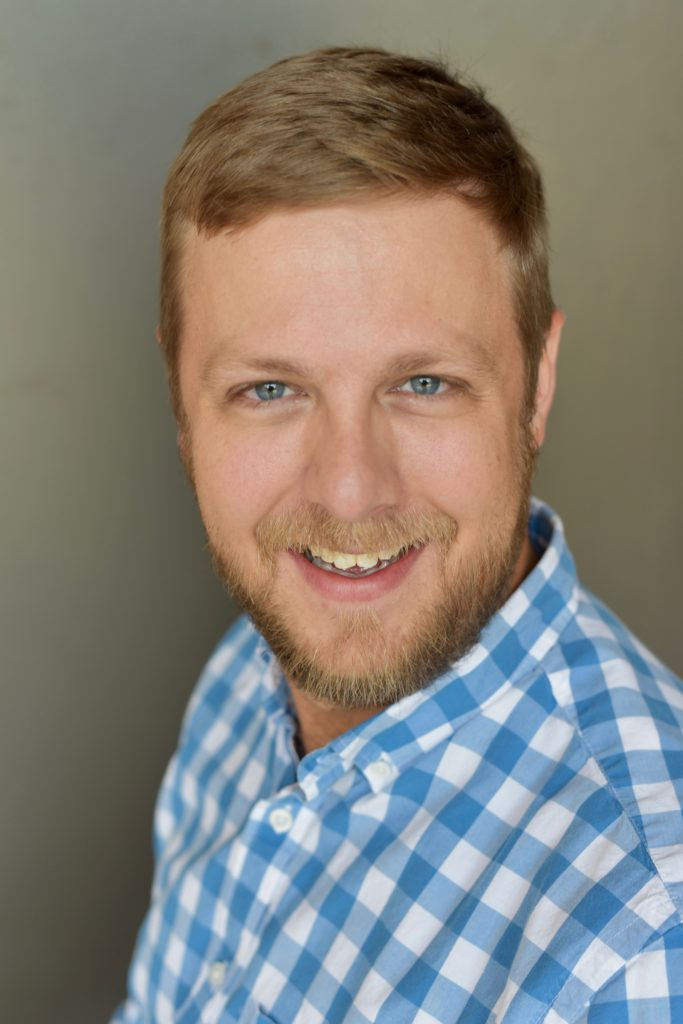 BFA, Theatre Arts – Technical Direction, Jacksonville University
Daniel P. Parker is the Technical Theatre Director for CCCEPA, having joined the faculty in the fall of 2009. He received the bachelor of fine arts in theatre arts with a concentration in technical direction from Jacksonville University.
Previously, Mr. Parker was Technical Director for the Olney Theatre Center outside Washington, DC. During his time at Olney, Mr. Parker worked on nearly 40 productions, including three tours of the National Players, the nation's longest running touring company. Before joining Olney Theatre, Mr. Parker was the Master Electrician for The Lighting Connection, a company that provides concert and event lighting to major entertainment venues in Jacksonville, Florida. He was also the Associate Production Manager for the Nathan H. Wilson Center for the Performing Arts at Florida State College, from which he holds an associate's degree in entertainment technology.
Mr. Parker is a proud member of I.A.T.S.E., the union representing theatre employees.
---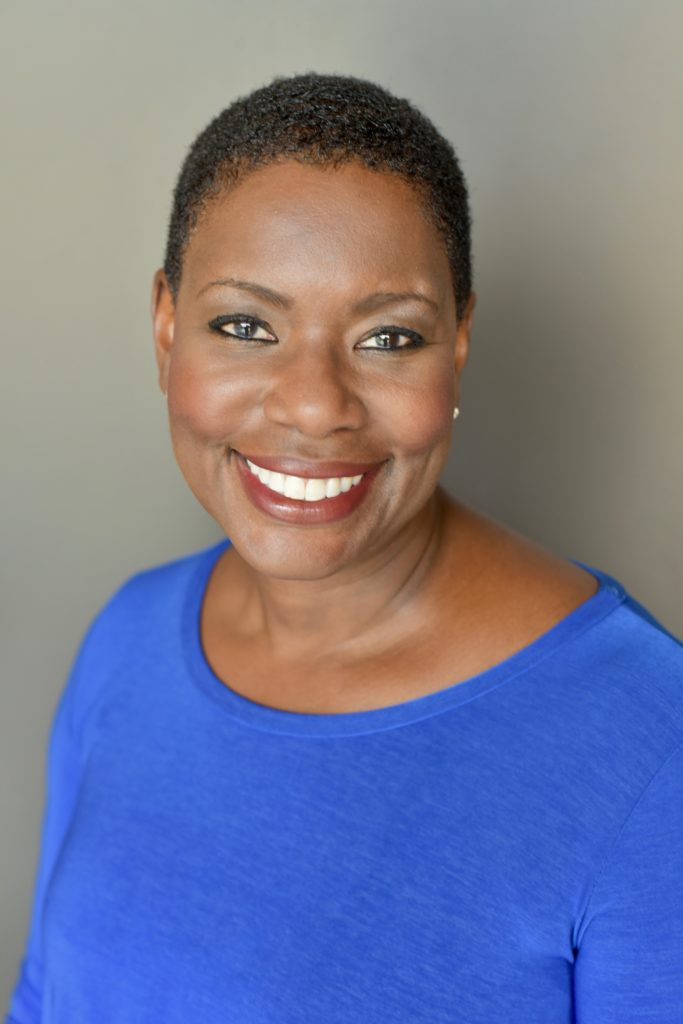 EVELYN WHITE, COLLABORATIVE PIANIST & PIANO LABORATORY COORDINATOR
MEd, Lesley University
BM, Piano Performance, Austin Peay State University
Evelyn White, collaborative pianist and Piano Lab Coordinator, has been a member of the CCCEPA faculty since 2004. She holds a bachelor's degree in piano performance from Austin Peay State University and a M.Ed from Lesley University. She began playing piano at the age of three and soon began accompanying her parents and playing at Mt. Olive Baptist Church in Clarksville, Tennessee.
Ms. White has worked professionally as a performer and educator in jazz, gospel, musical theater, and country music. She performed exclusively as a pianist in Atlanta until she met jazz legend, Tony Bennett, who asked her if she ever considered singing. He introduced her to the piano trio style of Nat "King" Cole and helped her develop vocal repertoire. During that time, Ms. White was also under the tutelage of another legendary vocalist, Nancy Wilson. After these two experiences, she was invited to the Lionel Hampton Jazz Festival, where she was a guest artist and clinician for many years. She performed with jazz greats, including: Lionel Hampton, Russell Malone, Lewis Nash, Christian McBride, Ray Brown, Mulgrew Miller, Benny Green, Hank Jones, John Clayton, Roy Hargrove and more. As a result of the festival, Ms. White was a guest of the Russian Ministry of Cultural Affairs and toured with international jazz artists, such as Leonid Vinstskevich, Lembit Saarsalu, and Igor Butman.
She's been the recipient of APSU's Outstanding Young Alumna Award, Pebblebrook's Teacher of the Year and The High 5 for Teachers Award, sponsored by Atlanta's Fox 5 TV. After traveling and performing for fifteen years, Ms. White returned to Austin Peay as a guest artist and was made an honorary citizen of Montgomery County, Tennessee. Ms. White is dedicated to sharing her musical experiences with young artists and is honored to be a performing artist among them.
---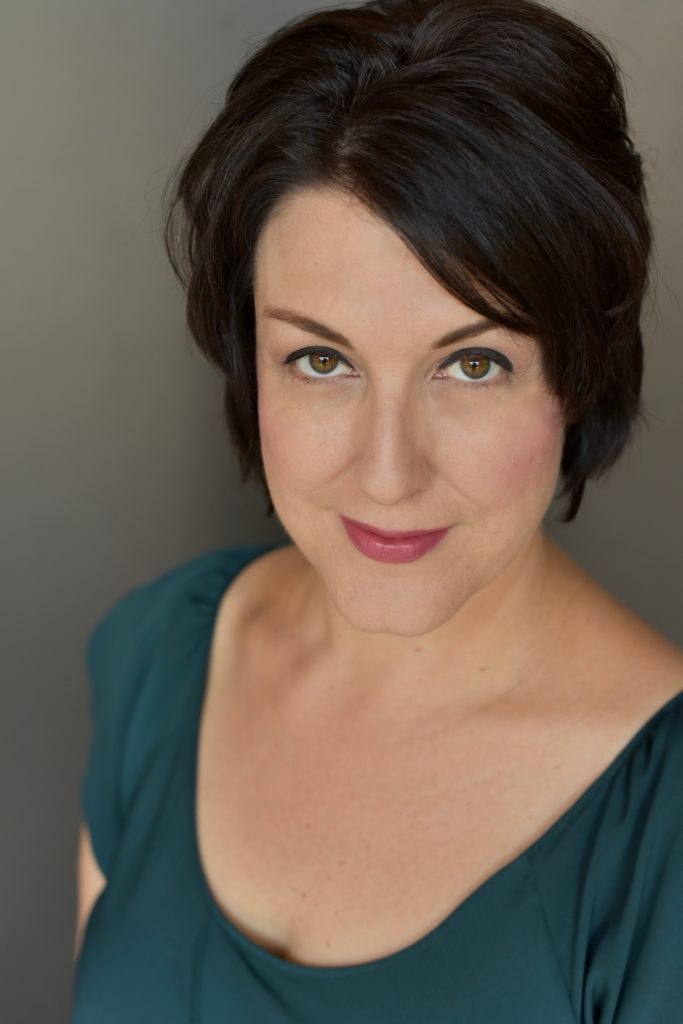 EILEEN EDWARDS, JAZZ DANCE & TAP
BSEd, Dance Education, The University of Georgia
Eileen Edwards joined the CCCEPA dance faculty in 2012. She teaches jazz technique styles, including classic jazz technique, modern jazz, and musical theater, to all majors and minors in the CCCEPA Dance Department. Dance history, choreography, and tap are also part of her teaching responsibilities.
Ms. Edwards has more than twenty years of teaching and choreographic experience in private studios and regional theaters, and in both private and public school systems. Prior to CCCEPA, she was on the dance faculty of the performing arts magnet program at North Springs Charter School in Fulton County for ten years, where she choreographed musicals and one act productions for the Georgia Theatre Conference. Her choreography has been seen at high school, collegiate, and international festivals including the International Fringe Festival in Edinburgh, Scotland.
Ms. Edwards holds the BSEd degree in Dance Education from the University of Georgia, where she was twice chosen as the student choreographer for the American College Dance Festival. After UGA, Ms. Edwards moved to Chicago to study with the concert dance companies Joel Hall Dancers, Gus Giordano Dance Chicago, and Hubbard Street. Her training in Chicago included master classes with Fred Benjamin, Milton Myers, Sheila Barker, Luigi and Francis Roach. A lifelong learner, she continues to train by taking master classes and dance teacher workshops in Atlanta and New York City. Ms. Edwards loves challenging all CCCEPA dance students physically and mentally in the studio so that they can become smart, powerful, and well-rounded dancers.
---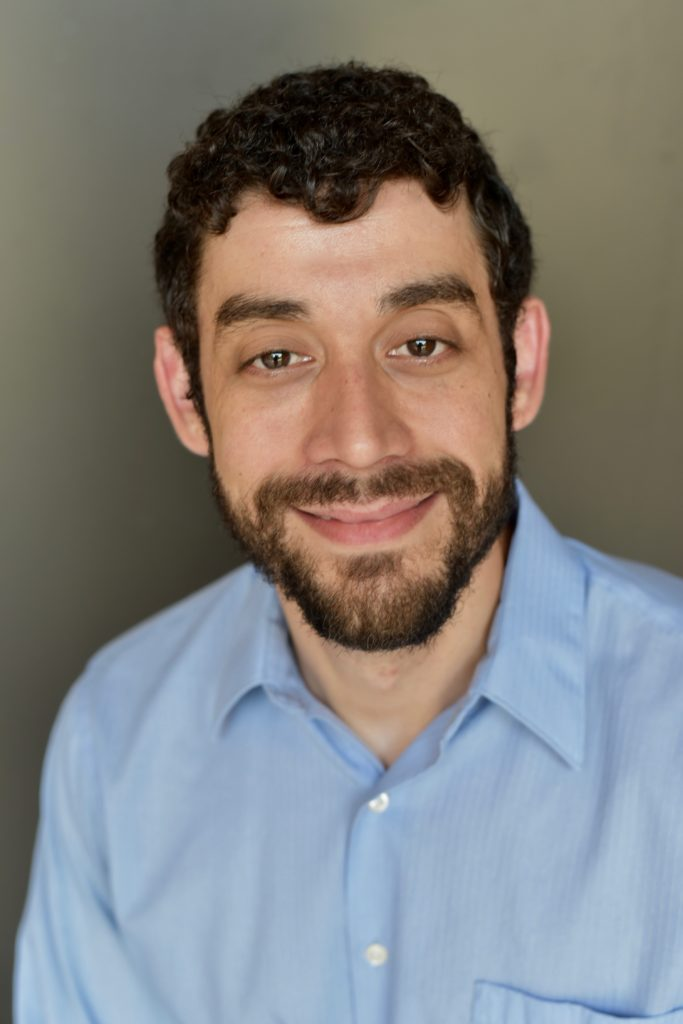 JAKE DOGIAS, DRAMA/ACTING Department Coordinator
MFA, Acting, The University of California – Irvine
BA, Drama, The University of Georgia
Jake Dogias joined the CCCEPA faculty in the fall of 2013. An alumnus of the performing arts magnet program at Pebblebrook, Mr. Dogias holds an MFA in Acting from The Claire Trevor School of the Arts at The University of California – Irvine, and he earned a BA in Drama from The University of Georgia.
Following his formal training, Mr. Dogias lived and worked professionally as an actor both in New York City and Los Angeles, where he was cast in guest roles on numerous television series, including recurring roles on ABC's "Better Off Ted" and "The Forgotten." He has performed in countless stage productions, with favorite roles including Mozart in "Amadeus" and his graduate thesis role of Iago in Shakespeare's "Othello." Mr. Dogias is a proud member of The Screen Actors Guild and continues to work professionally as an actor in addition to his teaching responsibilities.
Mr. Dogias began his teaching career as an instructor of acting and voice classes for drama majors at The University of California – Irvine. He has worked extensively as a private acting coach, was a senior instructor at a conservatory-style program in Los Angeles for students in grades K-12, and has served as a guest instructor of master classes at a multitude of schools and studios throughout the country.
---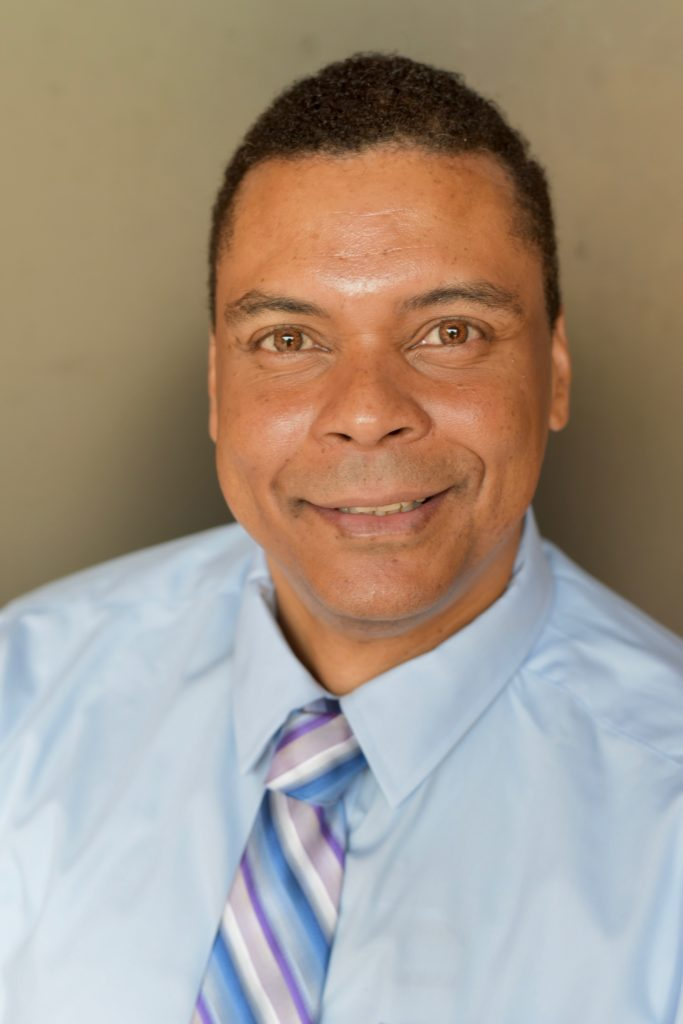 JOHN-MICHAEL D'HAVILAND, MUSICAL THEATRE/COLLABORATIVE PIANO
MA, Music (Choral Conducting), George Mason University
BA, Music (Piano), George Mason University
John-Michael d'Haviland is a collaborative pianist and musical theatre specialist on the vocal faculty in CCCEPA at Pebblebrook High School. He serves as a repertoire and audition coach, an associate choral director, and accompanist for the Ballet and Drama classes. Mr. d'Haviland relocated to Atlanta, in 2014, from Washington, DC, where he served as Director of Choral and Vocal Studies at Georgetown Day High School, guest music director at American University, and was an adjunct choral director for the Washington Youth Choir.
An award-winning music director, Mr. d'Haviland has worked at the Keegan Theatre (DC), and at Arena Stage (DC) and Round House Theater (MD) as a musical theater and vocal instructor. Regional music direction credits include: A Little Night Music, Follies, Dreamgirls, Spring Awakening (VA); Cabaret, (The Keegan Theatre, DC); Caroline, or Change, Ain't Misbehavin', (NextStop Theatre, VA); The 25th Annual Putnam County Spelling Bee, The Rocky Horror Show, Marat/Sade, Rent, (American University, DC); Nero/Pseudo, (WSC Avant Bard, VA); Rocket Boys, (The Legacy Theatre, GA), Violet, (Act3 Productions, GA).
Mr. d'Haviland is a member of the American Choral Directors Association, the Georgia Music Educators Association, the National Association of Teachers of Singing and the American Federation of Musicians. He earned a BA in Music (Piano) and an MA in Music (Choral Conducting) from George Mason University.
John-Michael.DHaviland@cobbk12.org
---