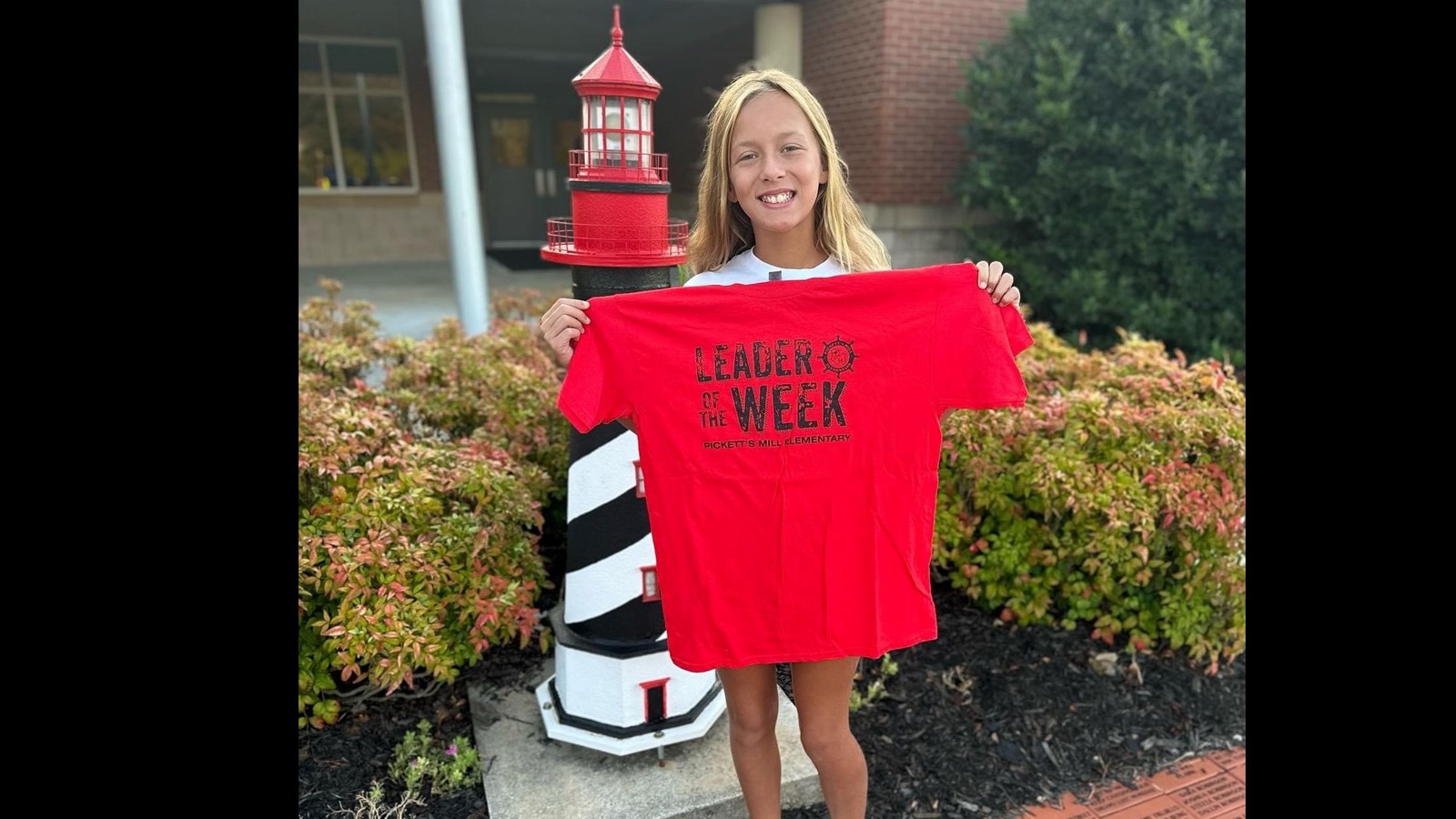 Congratulations to this week's Leader of the Week!
At Pickett's Mill we look for opportunities each day for all of our students to be a leader. As students demonstrate leadership qualities throughout the week, teachers can nominate them to be the Leader of the Week. Each week, a name is drawn from the nominations and that student is recognized on our morning announcements. That student receives a t-shirt, their name goes on the marquee outside, they get to eat lunch with our principal on Friday, Dr. Morrell puts a sign in their yard, and they get to be featured on our website.
Thank you to Depew Orthodontics for sponsoring our Leader of the Week t-shirts.