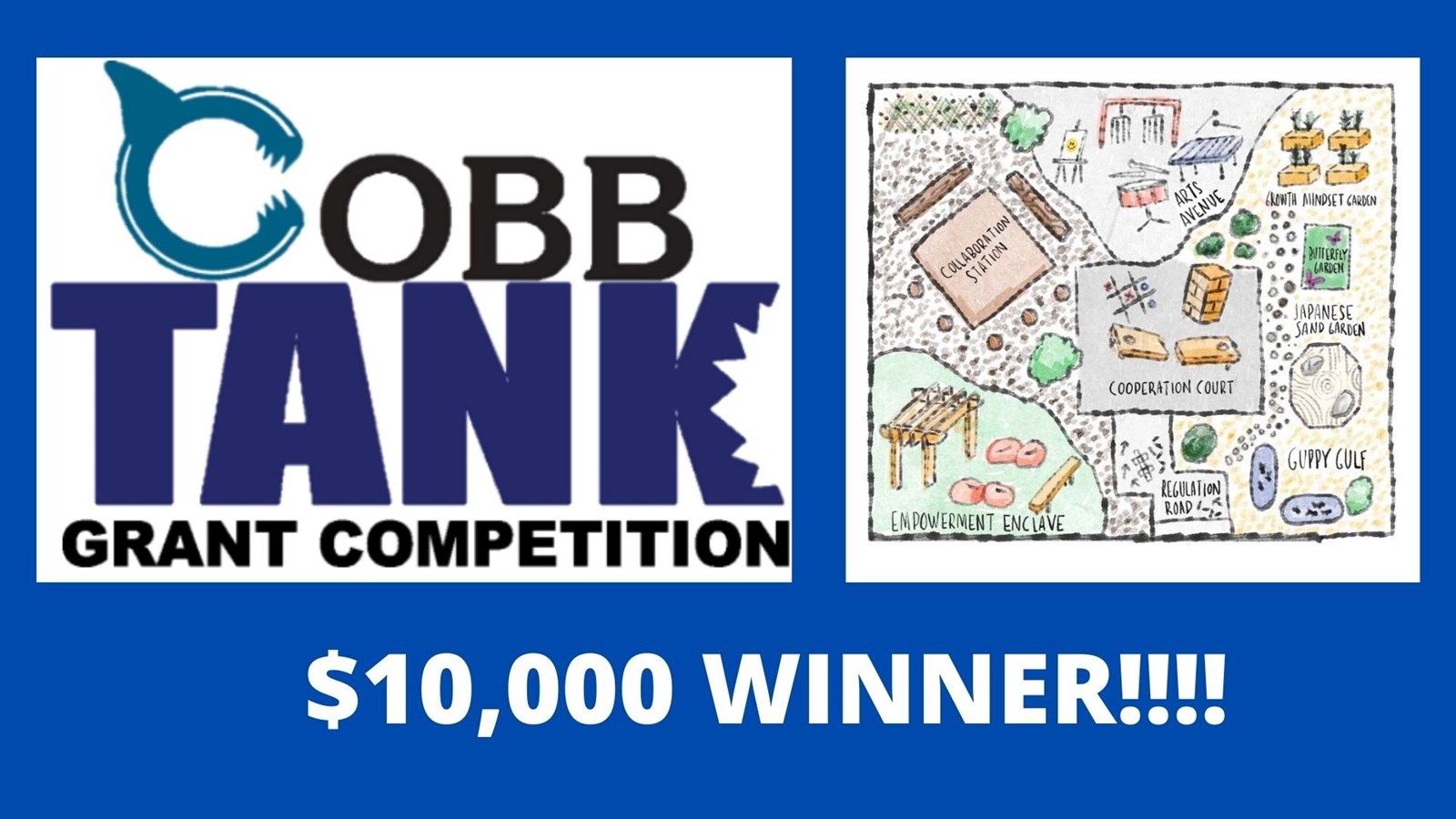 Cobb Tank is a grant competition supporting innovation in Cobb Schools. Due to the wonderful work of our teachers, Pitner won $10,000 to convert our back lot into the Empowerment Oasis!
Our Pitner Patriots strive to be Respectful. Responsible. Empowered each and every day as we do our personal best and embrace PBIS. What does it mean to empower? It means to make someone stronger and more confident, especially in controlling their life and claiming their rights.
We have an area of our school campus that makes students feel anything but empowered when they visit it. It currently resembles a deserted parking lot. Our goal is to make an EMPOWERMENT OASIS that can address student needs through providing multiple immersive spaces where students can regulate emotions, experience nature, integrate STEAM, learn and problem-solve, and empower themselves!
We are trilled to have won, and are very appreciative for our dedicated teachers, Mrs. Dean, Ms. Perry, Mrs. Sandlin, and Mrs. Ucciferri for their hard work and dedication to see this plan through.