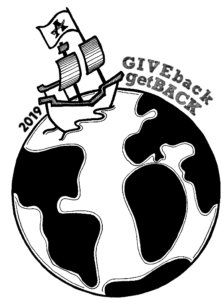 Donation Items for Give Back, Get Back
Bring one set of the following to receive an hour of community service (limit – 5 hours).
Set 1 - Mulch (turn into Room 2219)
2 bags of DARK BROWN mulch, 2 bags = 1 hour.
Set 2 - Food (turn into Room 2219)
1 box of pasta, 1 jar of spaghetti sauce, 1 cake/brownie mix
Set 3 - Items for The Refugees Chest of Drawers Community Service Project (turn into Room 2222)
Freshmen - Towels (set of 2)
Sophomores - Pillows (set of 2)
Juniors - Full-size Sheet Set
Seniors - Blanket
Items are due no later than Friday, April 22nd. Thank you for giving back!
PDF copy of this flyer is available in Resources section below!
---
2022 Information:
Saturday, April 23rd
8:00 AM - 12:00 PM
Meet at the AHS Cafeteria
Give Back, Get Back is an Allatoona tradition where we come together to give back to a community that shows our school so much support. Complete the following document for your participation in Give Back, Get Back 2022. 4 community service hours will be provided for your work on this day.
Please wear Buccaneer gear on GBGB Day!!