Milton Davis Elementary School, established in August of 1987, serves approximately 600 students in kindergarten through fifth grades. Davis was named a Georgia School of Excellence in 1992 and 2007, and a National School of Excellence in 1993.
All students in grades K-5 receive instruction in language arts, mathematics, science, social studies, and health, as well as art, music, and physical education. Additionally, the following programs and resources are offered:
An After School Program from 2:30 until 6:00 every school day
Computers, Internet access, and LCD projectors
Computer, Science, and Music Labs
Orff Instrumental Music Program
Student Organizations, including 5th grade Safety Patrol, Student Council, TMW

(Tiger Morning Wake up)

Broadcast, and 3rd grade Tiger Club
Chorus, Art, Athletic and Drama Clubs
Advanced Learning
Supplemental tutoring
Student support programs including three Early Intervention Program (EIP) teachers and two counselors
Special Education programs
Parent involvement is integral to the success of the student, both at home and in the classroom. The administration and staff at Davis have worked to create an environment open to parental participation on many different levels. Our parents provide proactive support in grade-specific reading initiatives, cultural arts activities, media center support, science and computer learning, and other activities beyond traditional fund-raising. In addition, the Davis PTA is well supported, with objectives focusing on support of families and the education of all students in our community.
The overall success of the Davis community lies in its vision, teamwork and commitment. A caring and nurturing atmosphere exists with a high level of trust and a genuine respect for individual differences. High expectations for student achievement, along with the expertise and innovation of the staff, a variety of programs available to students, the active involvement of parents and PTA, and the supportive relationship of our business partners combine to create a school organization with a passion for excellence.
---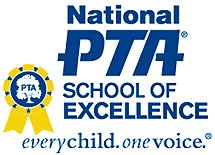 Our Vision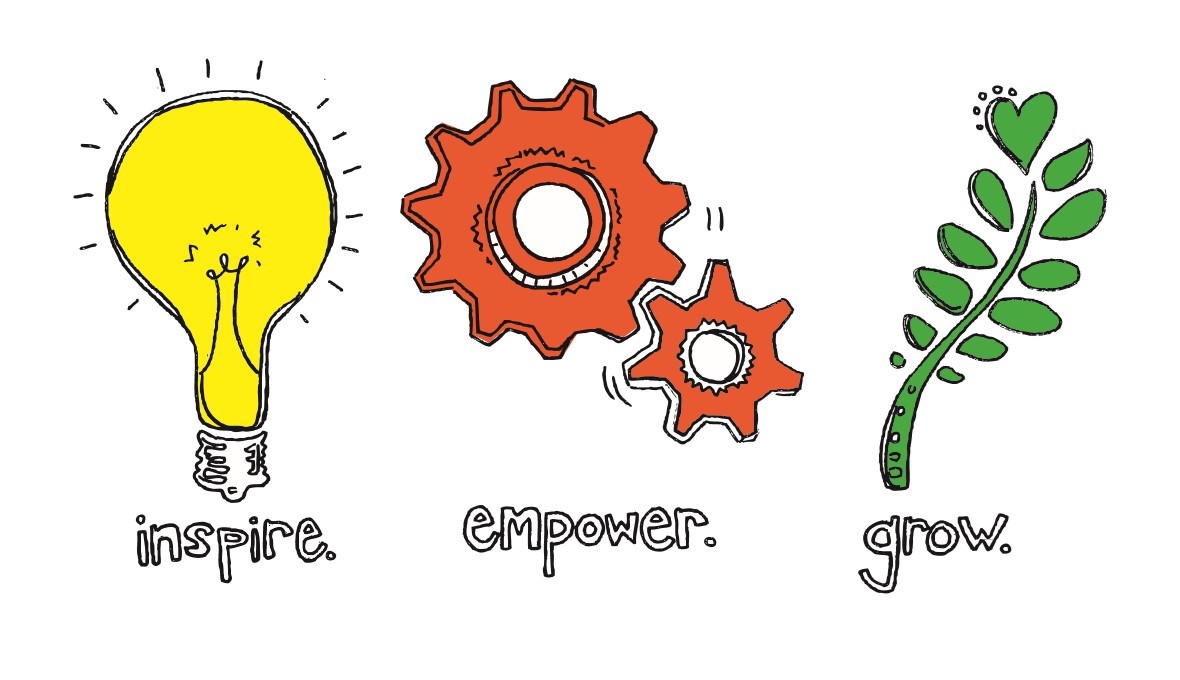 Our Mission
The Davis learning community is committed to facilitating meaningful, engaging, and collaborative opportunities to develop life-long learners.
---
National PTA School of Excellence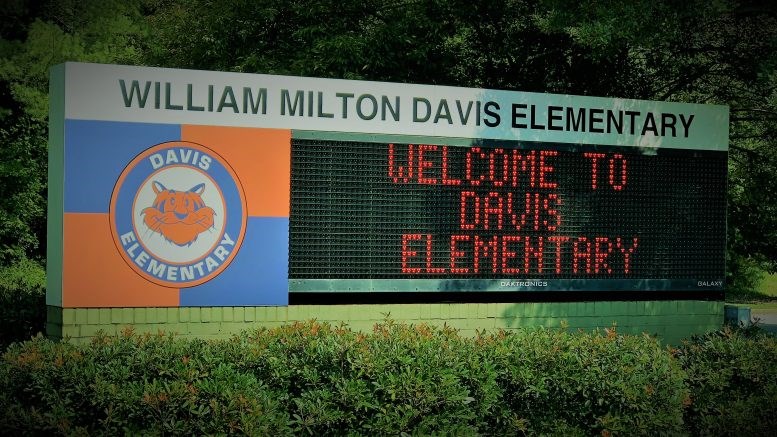 ---
Who was William Milton Davis?
William Milton Davis was born in South Carolina on 11 November, 1841, the son of James E. and Rebecker Hall Davis. In the fall of 1853, the family moved from near Walhallow, South Carolina, to Georgia and probably rented a 40-acre farm on Mabry Road, Seventeenth District, Land Lot #396, before purchasing it on 19 November, 1860.
According to the 1860 census, Milton had an older sister, Josephine, but no records can be found for her. He also had two brothers, Sam and John Henry, and two older sisters, M. Louisa (Mrs. Barry Morris) and M. I. Davis.
At the outbreak of the War Between the States, Milton volunteered. He enlisted on 31 May, 1861 as a member of Co. H, 7th Georgia Infantry ("Roswell Guards", Anderson's Brigade), and the unit assembled at the Roswell Presbyterian Church on Mimosa Blvd.
Milton Davis was promoted to Corporal on 26 November, 1862, and he was wounded during the "Wilderness" campaign in Virginia on 6 May, 1864. He was captured by Union troops in July, 1864 while on a medical furlough in Cobb County, Georgia, and was sent to Chattanooga, Tennessee. He was subsequently transferred to the Union prison at Louisville, Kentucky, then to a military prison just north of Louisville across the Ohio River. According to his military records, Milton had a dark complexion, dark hair, blue eyes and was six feet tall.
After the war, Milton returned to Cobb County and married Kathleen Stephens (b. 20 August, 1842, d. 16 March 1901). They had eleven children, two of whom died and are probably buried in unmarked graves in the Davis Cemetery on Davis Road in Marietta Georgia. The surviving children were: Albinie E. Davis (16 June 1866 – 16 Feb. 1954); I. A. (Gus) Davis (12 April 1868 – 4 July 193_); E. B. (Dora) Davis (Mrs. Felix Garrett); Kate E. Davis (Mrs. Tom McGarity); M. E. (Arerie Eunice) Davis (Bell); Noah Milton Davis (12 April 1878 – 27 March 1961); Ollie Dean Davis (28 October 1880 – 6 Jan 1981); Ara W. Davis (Holcombe); and James Emmett Davis (20 Dec 1884 – 11 June 1959).
After his first wife died, Milton married Nancy Elizabeth Gourley (b. 3 June 1853, d. 22 Jan 1939) on 6 September, 1904. After Milton died, she remained on the family farm for some time before returning to her homeplace in Forsyth County.
Milton Davis was a farmer, cotton gin and mill owner, and a carpenter. Property deeds list his land holdings in the Sixteenth District as owning all 40 acres in Land Lots 403, 404, 461, 462, 475, 476, and 477, and 20 acres in Land Lot 474. These land lots encompass part of Davis Road, which was named for Milton, and which runs south to Hembry Road, located in northeast Cobb County. Milton Davis was a trustee of the former Pleasant Grove School in Cobb County. He and his family later built Davis Academy on the southeast corner of Sandy Plains and Shallowford Roads in Marietta, Georgia. The Davis Academy was closed when Mountain View School was built on the same site and opened its doors in 1928.
** This profile of William Milton Davis was taken from an ancestor profile written by his grandson, John Milton Davis, and published in The Kennesaw Cadence in May, 1985. It was accompanied by a photograph of the family taken on the front porch of Milton Davis' home in Cobb County (Milton Davis is standing in the top row, second from the left.)