World Read Aloud Day 2022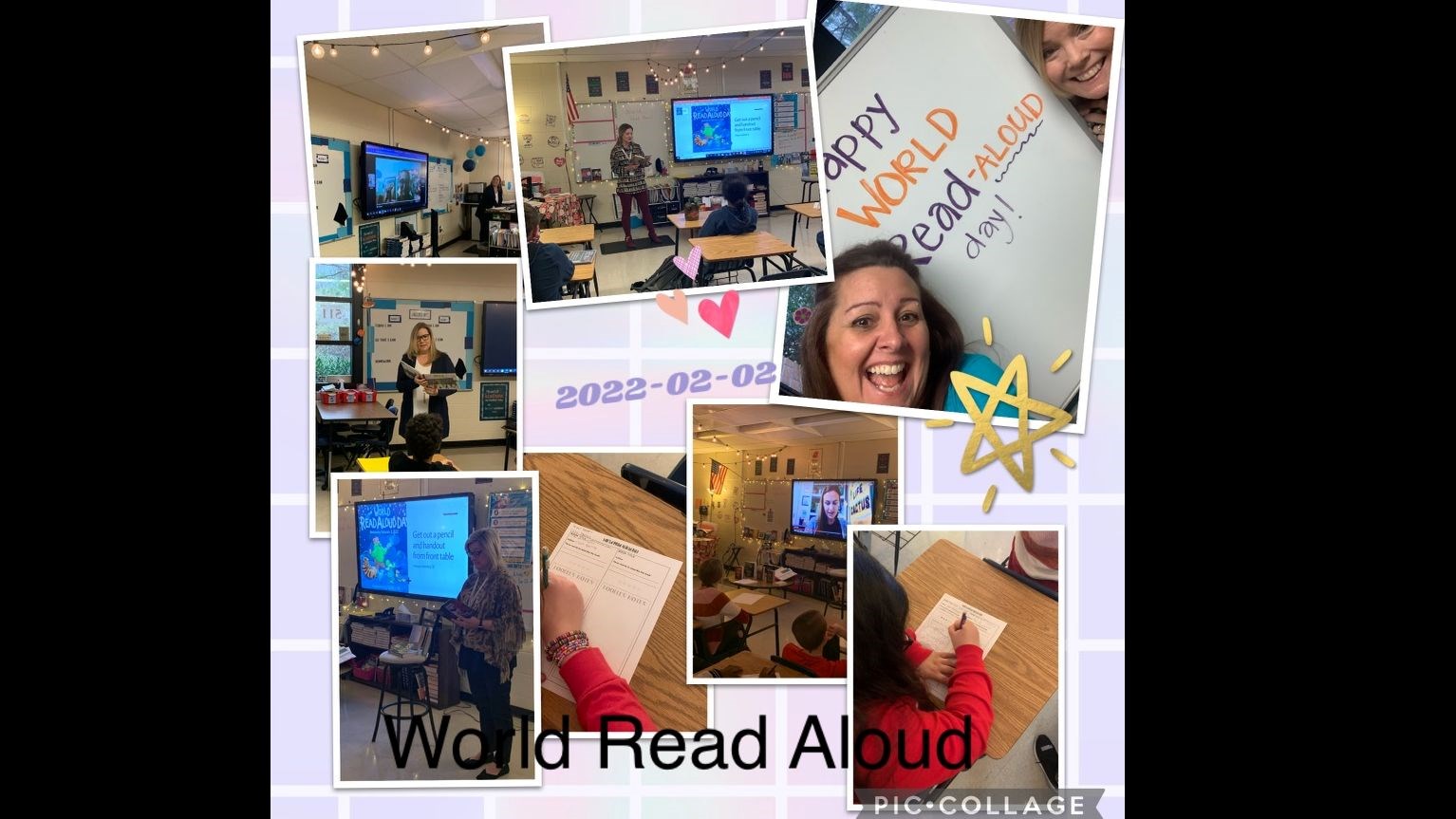 Durham Middle School celebrated World Read Aloud Day on Tuesday, February 22, 2022! This year the sixth grade ELA teachers showed read alouds posted by teachers and students via Flipgrid. Library Media Specialist, Mrs. Baker and Library Media Paraprofessional, Mrs. Harper made guest appearances in classrooms throughout the day to read first chapters from novels and picture books. Durham teachers across subject areas read aloud to their students and shared read alouds of authors, celebrities, and literacy enthusiasts from around the world via a variety of resources including Scholastic and LitWorld .
To learn more about World Read Aloud Day and to advocate for literacy visit LitWorld and Scholastic.
* Officially registered event with LitWorld.org