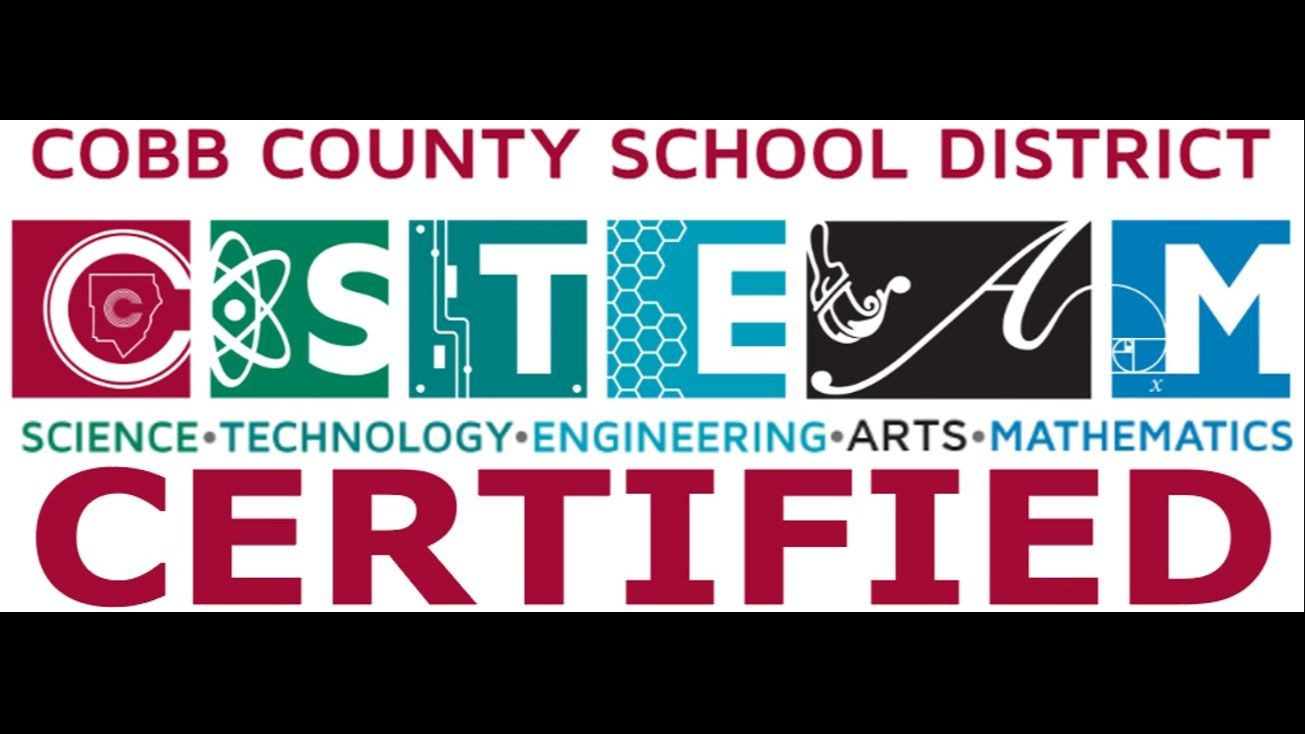 At ECMS, we are proud to be a STEAM Certified School!
ECMS STEAM Program Mission Statement:
At East Cobb Middle School, we provide an integrative approach to STEAM for a community of diverse learners who solve complex problems with creativity and confidence.
STEAM Description:
STEAM is an acronym for science, technology, engineering, art, and mathematics. It is an approach to learning that incorporates these disciplines in a way that promotes inquiry, critical and creative thinking, and problem solving in order to better prepare students for the global workforce.