Summer Enrichment Schedule Gets More Options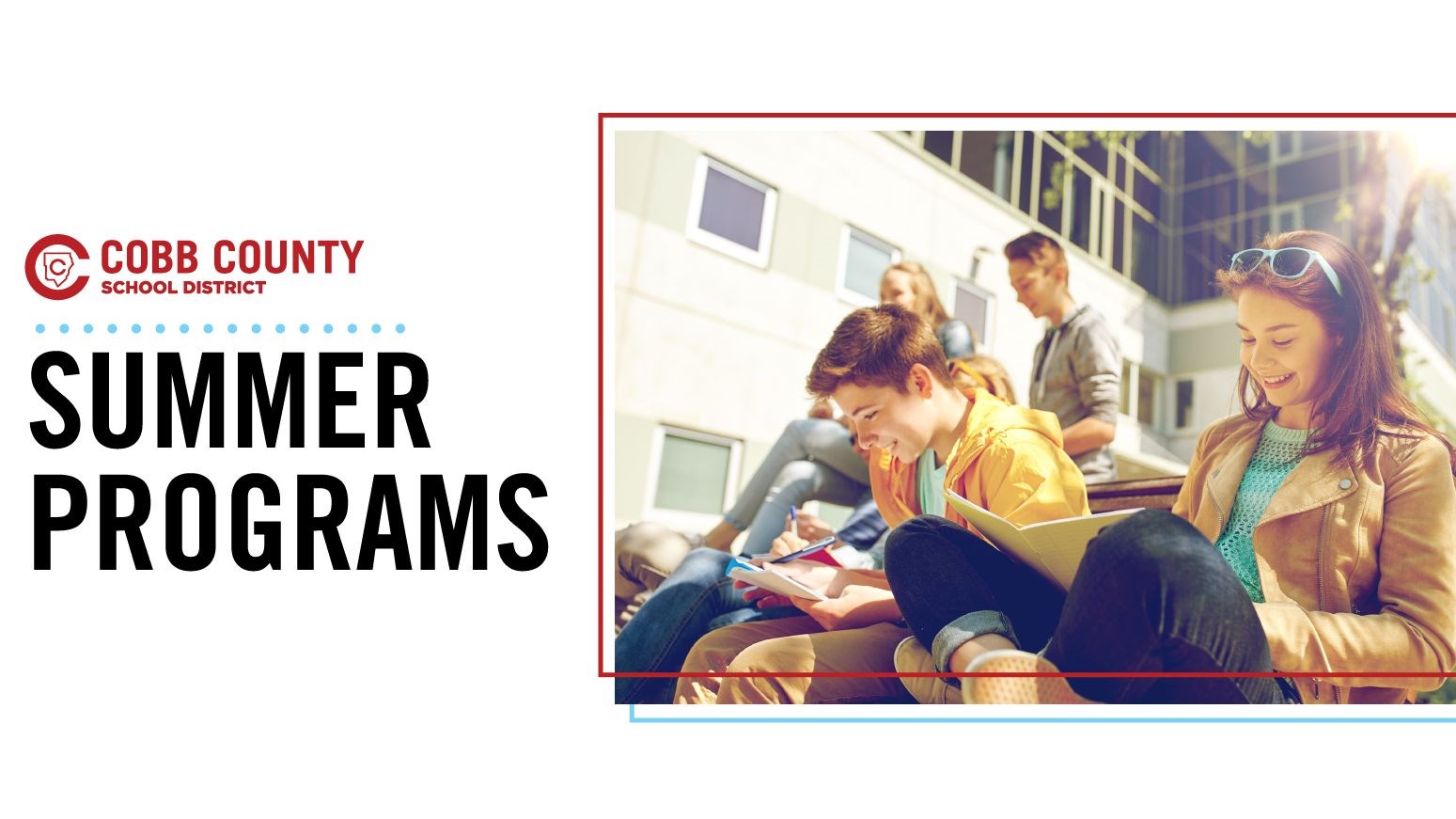 Cobb Schools has traditionally made several summer learning options available to students and parents through its Summer Link program. While Link is still available, the Cobb Academic Department has also been busily working behind the scenes to bring many other programs to life in 2021.
Learning gaps have become a national concern during the COVID pandemic. Many students have not been able to get the attention and help they need while learning online. "The COVID-19 pandemic is unique," said Chief Academic Officer Jennifer Lawson recently in a presentation to the Board of Education. "This means there are no historical events which directly parallel it, and the research indicators we would use to guide our response to it are limited."
The Student Learning and Recovery Plan is Cobb's answer to helping fill these learning gaps. Consisting of many different programs based on individual needs and grade level, the Learning and Recovery Plan is designed to help both students and parents utilize a portion of their summer break to get caught up in various areas.
Our district also offers the Cobb Course Refresher, which allows high school students to gain a greater comfort level with certain course content. The Cobb Course Refresher allows students to review course lessons online. This includes content for courses taken in 2020-2021 or for classes they will take during the 2021-2022 school year.
While every school has its own academic response and will vary, the District has created five major areas for local schools to implement and make available to its learning community. Up-to-date information on District summer programs can always be found on the Summer Programs page of the District website.
In addition to traditional summer school for high schoolers to make up missing credits, Cobb continues to offer its Virtual Academy (CVA) as an option over the summer. CVA and the Summer Link programs are open to Cobb's Middle and Elementary students.
Cobb is also offering several programs by "Invite Only," such as the Summer Enrichment Academy (for certain Elementary-aged students) and the Summer Learning Quest (for certain Middle and High School students) which are both making their debut this year.
Parents should consult their local schools' website and newsletter for more specific information and schedules. For example, Riverside Elementary is offering "Building Bridges for Success" over the summer, which includes reading, writing, and math, as well as hands-on activities like photography, art, and robotics.
There are so many learning and recovery options available all over the District beginning in June. Make sure to get your students involved in the fun this summer!