Hendricks 2021-2022 Title I Budget
School Improvement Plan 2021 - 2022
Family Information Guide 2021-2022
FY22 HB-251 Intra-District Transfer
School Parent and Family Engagement Policy 2021-2022
School Parent and Family Compacts 2021-2022
Annual Title I Surveys 2021 - 2022
(Click here for a Letter in Spanish or Portuguese)
Attn: Hendricks Elementary School Parents,
We invite you to provide feedback as part of our ongoing continuous improvement process. This allows us to make more informed decisions related to Title I School Improvement Plans and Family Engagement Policies. The survey results will enable our Title I Program to measure stakeholders' perceptions and help target improvement strategies focused on student achievement as well as school and district effectiveness. All responses to this survey will be anonymous. In order to complete the survey, please use the links below or go to your child's school website www.cobbk12.org/hendricks.
Annual Survey links 2021 - 2022:
Thank you for your time and attention as we work together for student achievement.
CCSD Title I Department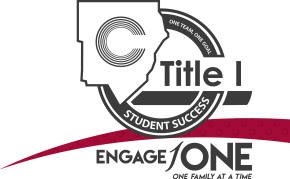 ---
---