Hendricks 2022-2023 Title I Budget
School Improvement Plan and Comprehensive Needs Assessment 2022 - 2023

School Parent and Family Engagement Policy 2022 - 2023

School Parent and Family Compacts 2022 - 2023

Cobb County Family Information Guide 2022 - 2023


Parents Right to Know Professional Qualifications of Teachers (see page10)

School Choice HB-251

2022 - 2023 District Family and Community Engagement Policy

Link to the Cobb County Title I Office
---
Annual Title I and Family Engagement Fall Input Survey 2022 - 2023
Hendricks Elementary School - We Need Your Input, please!
All parents and stakeholders are invited to provide input and suggestions on the following topics and documents. Many of the topics and documents listed below can be accessed via links given above on this web page.
School Parent and Engagement Policy
School Parent Compact
Building Staff Capacity for Family Engagement
Title I Parent and Family Engagement Budget
Access the parent survey by using the links below:
Parents may also access this information with QR codes found on this flyer.
Thank you for your time and attention as we work together for student achievement.
CCSD Title I Department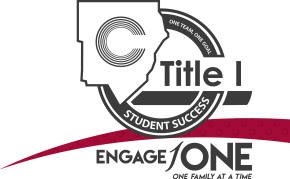 ---