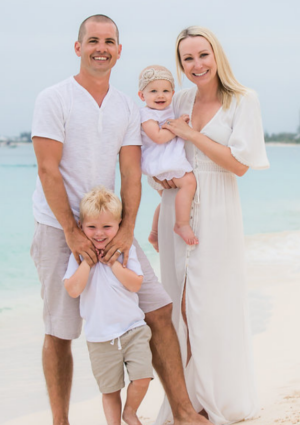 Welcome to the 2022-23 school year. I am the proud principal of Kemp Elementary School and I am thrilled to continue working with this amazing staff and community. This is my 6th year at Kemp, and my 8th in administration having spent two years at Chalker Elementary school. Before becoming an administrator, I was a classroom teacher at Rocky Mount Elementary in East Cobb for ten years. During that time, I also coached men's soccer at Lassiter High School and club soccer at NASA-Tophat.
I am a product of the Cobb County School System, having attended Still, Dowell, Lost Mountain and graduated from McEachern HS. I love leading in the school district I grew up in. I attended Georgia Southern University and earned a bachelor's degree in early childhood education. In March of 2021, I completed my doctoral journey and earned an Ed.D in Leadership. I was raised in a home with two teacher parents, and care very deeply for the education of our future leaders.
I live in the West Cobb area, with my wife Christina, my 8 year old son Will, and my 6 year old daughter Austin Kate. We love to travel (with and without the kids) and spend time exploring together. In my free time, I enjoy going and watching all the Atlanta pro team games, I am an Atlanta United season ticket holder. I am also a big Manchester United and Florida State fan. Golf has become a hobby of mine and enjoy the opportunity to get out on the course whenever I can.
I look forward to another great year at Kemp. The students bring so much fun and excitement to the school day and can't wait to greet them this upcoming school year. At Kemp, we are truly A Collaborative Community Focused on Excellence.
All the best,
Dr. Billy Pritz