Lassiter girls swim win state title four straight years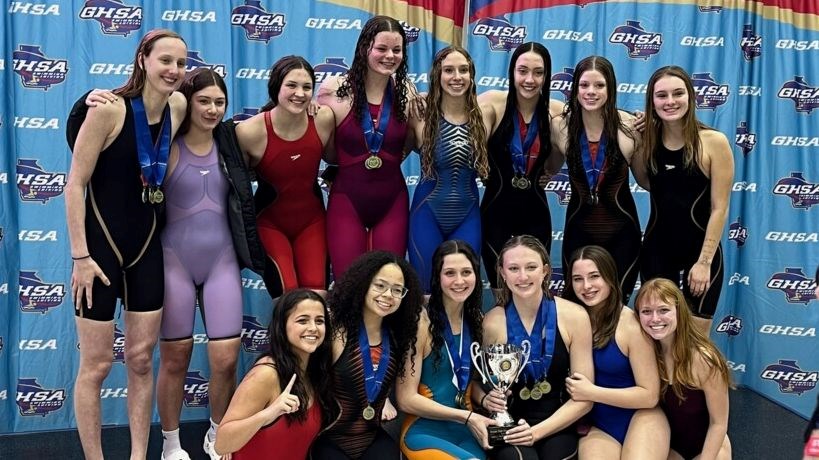 Congrats to Lassiter girls swim for winning their fourth straight Class AAAAAA state swimming championship on Friday, February 3 at Georgia Tech. The team earned a total of 486 points - distancing them by 172 points from second place Marist, who finished with 314 points. Pope finished third with 286 points.
Senior Elizabeth Tilt claimed two individual state titles after winning the 100 butterfly, 200 individual medley - making it her seventh individual state title to finish out her Lassiter swim career.
Sophomore Finnly Jollands won the 100 backstroke individual championship.
Other notable finishes include Rose Jones finishing second in both the 200 freestyle and 500 freestyle. Maggie O'Shaughnessy finished second place in both the 200 IM and 100 breaststroke. Kate Bradley finished second in the 100 backstroke.
Lassiter also took first in all three relays - 400 freestyle relay, 200 freestyle relay and 200 medley relay.
Lassiter Boys Swim and Dive team also had a successful meet, finishing fourth in state and the best of the Cobb County teams in Class AAAAAA.