Lassiter celebrates spring senior student athletes at signing day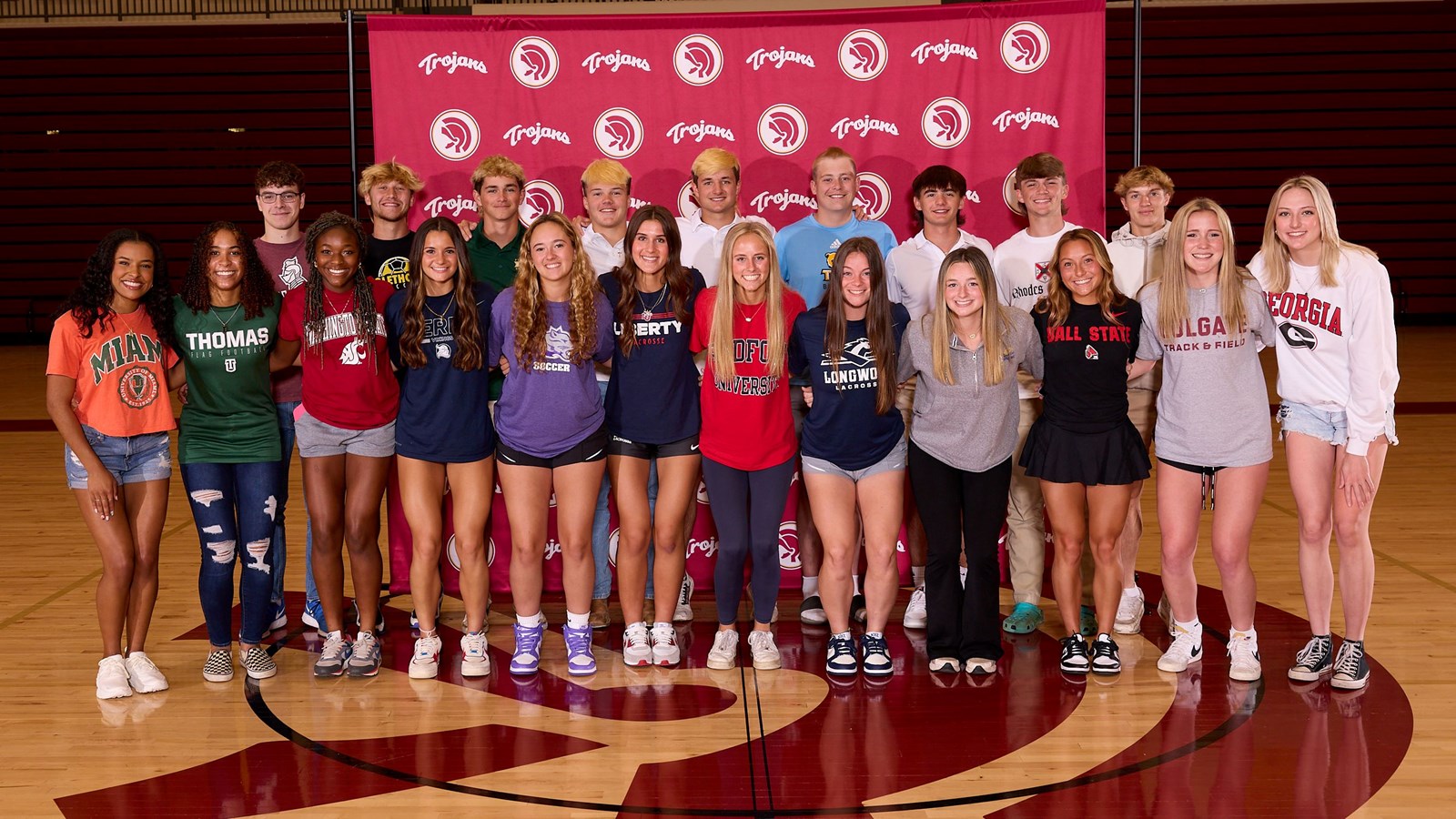 Lassiter High School celebrated 21 senior student athletes as they signed national letters of intent with premier universities throughout the U.S. on Wednesday, April 19, 2023.
The day's student athletes committed to collegiate athletics programs in baseball, cheer, cross country, flag football, lacrosse, soccer, swim and tennis at renowned universities including the University of Georgia, Miami University and Washington State University.
This class of athletes made up a part of the 2022 6A Boys and Girls Soccer State Soccer Championship teams, the 2021 Baseball 6A State Runner-ups, as well as the 4-peat 6A Girls Swim and Dive State Championship teams and have an average 3.84 GPA.
"Today is a about celebrating what these student athletes have accomplished in the classroom and in their respective sports," said Lassiter Athletics Director Scott Kelly. "These athletes represent Lassiter every day and we couldn't be prouder of the legacy of hard work and commitment they will continue to demonstrate as collegiate student athletes."
The full list of student athletes and their respective colleges and sports are below.