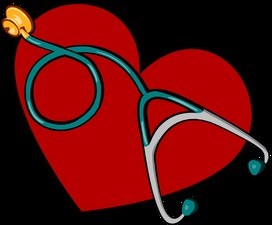 "You cannot educate a child who is not healthy and you cannot keep a child healthy who is not educated."
Former US Surgeon General Jocelyn Elders, MD.
Cobb County School Health Services Mission Statement
The mission of the Cobb County School Health Services is to strengthen and facilitate the educational process through improvement and protection of the health status of all students. School nurses work as a team with school administrators, teachers, counselors, school social workers, families and community to identify and assist each student to reach their maximum state of well-being.
---
Welcome to the McCleskey Middle School Clinic!
Nurse Rebecca "Becky" Slade
Clinic hours: 9:00 a.m. – 4:00 p.m.
Nurse Becky has been a nurse for 30 years, and 21 of those years she has been a school nurse.
Please feel free to contact her with any questions you may have:
Phone: 770-928-5560 Ext. 053
Fax: 770-928-5562
---
CCSD Covid Protocol
If your child tests positive for Covid, they must isolate at home for 5 full days from date of test and may return to school on day 6 IF they are without symptoms and must wear a mask while in school for an additional 5 days, regardless of vaccination status.
If your student has close contact with a positive person outside of school OR lives with someone who is positive, and your student is not fully vaccinated (2 doses of Moderna or Pfizer vaccine, or 1 dose of J & J vaccine within the last 6 months), they must isolate at home for 5 days and may return on day 6 IF they are without symptoms and must wear a mask while in school for an additional 5 days.
Please email Nurse Becky if you have any questions or need to self report for you or your child. This will help her to keep accurate documentation and guide you through the isolation/quarantine protocol.
Nurse Becky will need the following:
1. Date symptoms started
2. Date tested positive
3. Vaccination status
4. Where they were tested
5. An uploaded copy of positive test result (you may email this to Nurse Becky)
---
CORONA VIRUS INFORMATION
GEORGIA DPH QUARANTINE GUIDANCE
HOW TO PREVENT YOURSELF AND OTHERS FROM GETTING SICK
CORONA VIRUS SYMPTOMS AND TESTING
WHAT TO DO IF YOU ARE AT HIGHER RISK FOR COVID
FREQUENTLY ASKED QUESTIONS ABOUT COVID
COVID EMOTIONAL SUPPORT SERVICES
WHAT YOU NEED TO KNOW ABOUT TESTING
---
Just a few reminders and "healthful" hints from your school nurse:
PLEASE KEEP YOUR CHILDREN AT HOME IF THEY DO NOT FEEL WELL!
BEFORE sending your child to school or on the bus, check your child every day for COVID-symptoms that include:
Fever or chills
Sore Throat
New cough
New Loss of taste/ or smell
New severe/bad headaches
Fatigue
Shortness of breath, congestion or runny nose, trouble breathing
New Diarrhea
Muscle or body aches
Nausea or vomiting
If your child has any of these symptoms, please keep them out of school and group activities, such as sports or play groups and contact your child's healthcare provider as soon as possible. DPH recommends that your child gets tested for COVID-19 if they develop symptoms even if they have been fully vaccinated.
CCSD Nurses use a triage guidance and will call parents/guardian to pick up your student if they fall into the parameters of triage. Students must be symptom free without the use of of fever reducing medications for 24 hours to return back to school.
---
Additional Parent Information and CCSD Policies
Please be aware that the clinic does not provide medications for your child. A parent must bring their own child's medicine to the clinic and complete a permission form in order to give permission for the medication to be given to your child.
All prescription medications MUST be brought to the clinic by the parent only; students may not transport any prescription medication.
Please check expiration dates on over-the counter medications before bringing to clinic; expired medications will not be accepted.
Is My Child Too Sick For School?
Cobb and Douglas County Public Health Department
---


Clinic Supply Wish List
Kleenex
Feminine Supplies
3 oz cups
Ziploc baggies (sandwich size)
Saltine Crackers
---
Student Medical Forms
Healthcare Plan Forms
Please note that all healthcare plans are good for one year and must be signed by doctor.
Asthma
Diabetes
Seizures
Allergies
Anaphylaxis Emergency Action Plan
Medication at School
Authorization To Give Medication (in English)
Authorization To Give Medication (in Spanish)
Authorization to Carry Over The Counter Medication (in English)
Authorization to Carry Over The Counter Medication (in Spanish)
Authorization to Carry Prescription Medication (in English)
Authorization to Carry Prescription Medication (in Spanish)