ROCKY MOUNT MEDIA CENTER
---
Summer Reading is here!

Click here for Summer Reading information at the Cobb County Public Library.
Printable Summer Reading log (English)
Printable Summer Reading Log (Spanish)
---
Author Visit from Brian Lies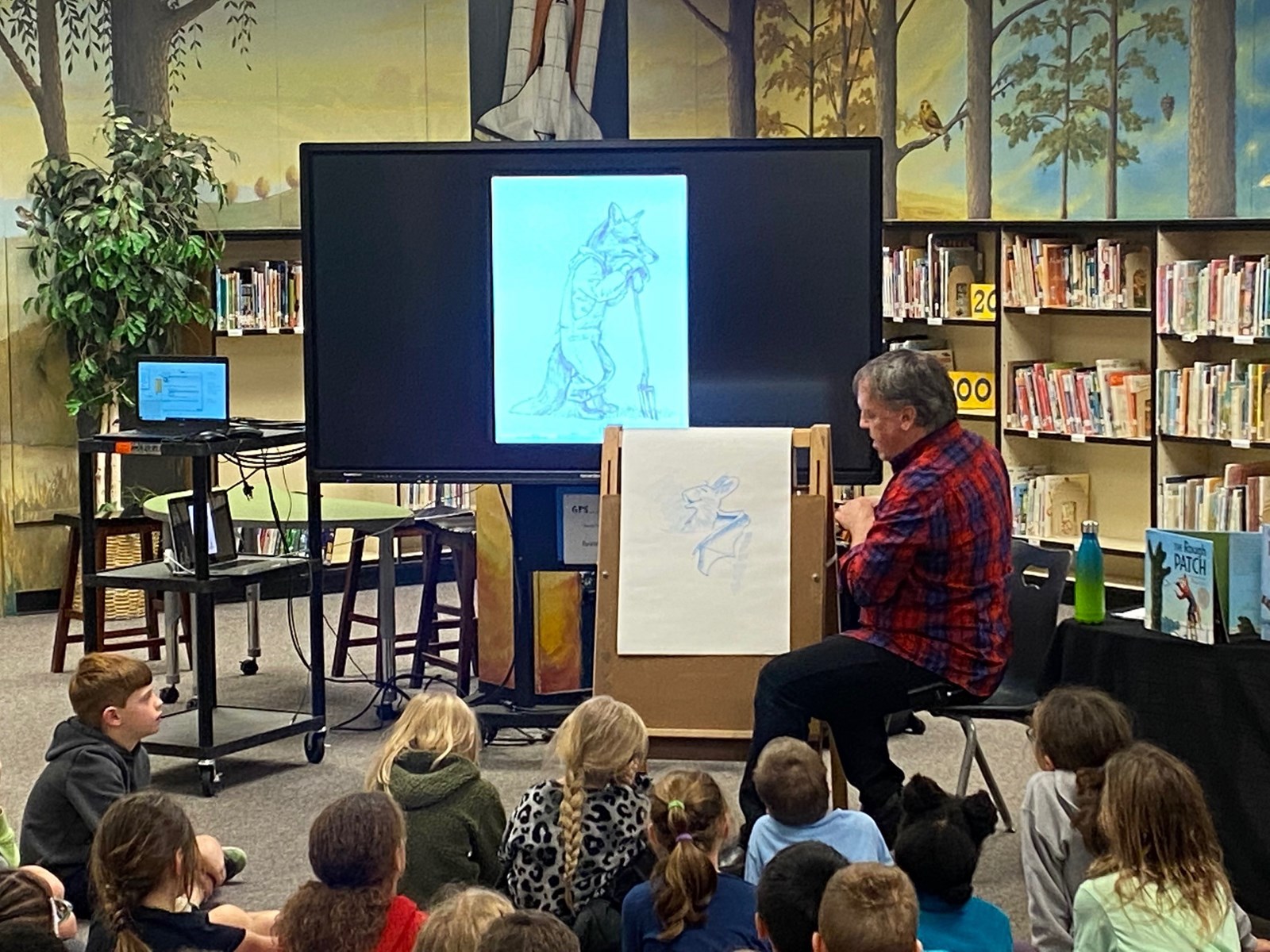 ---
Book Fair was a huge success!
Thank you to everyone who took part.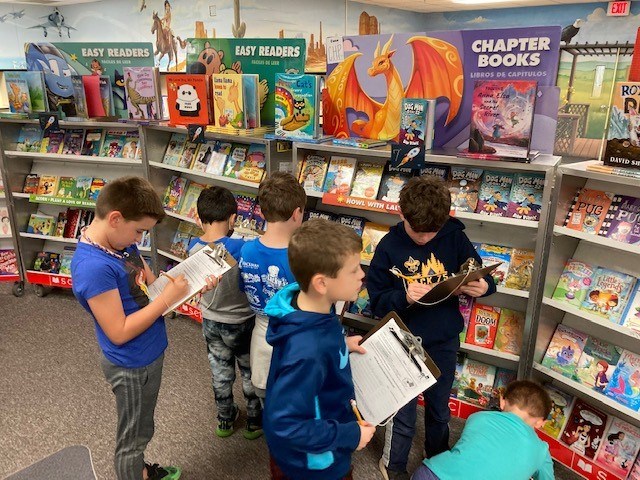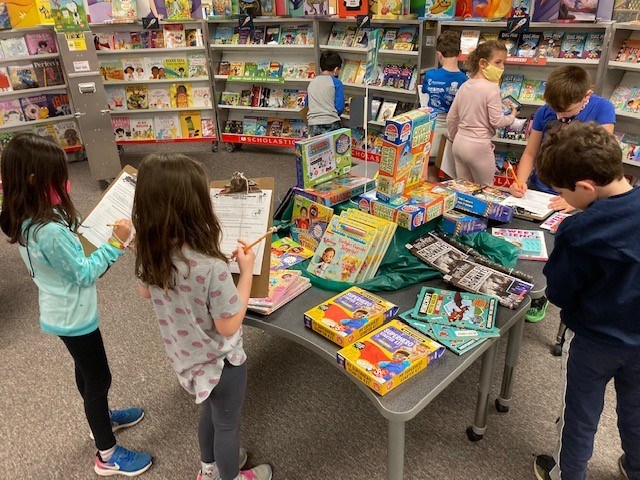 ---
Author Visit from Diane Shore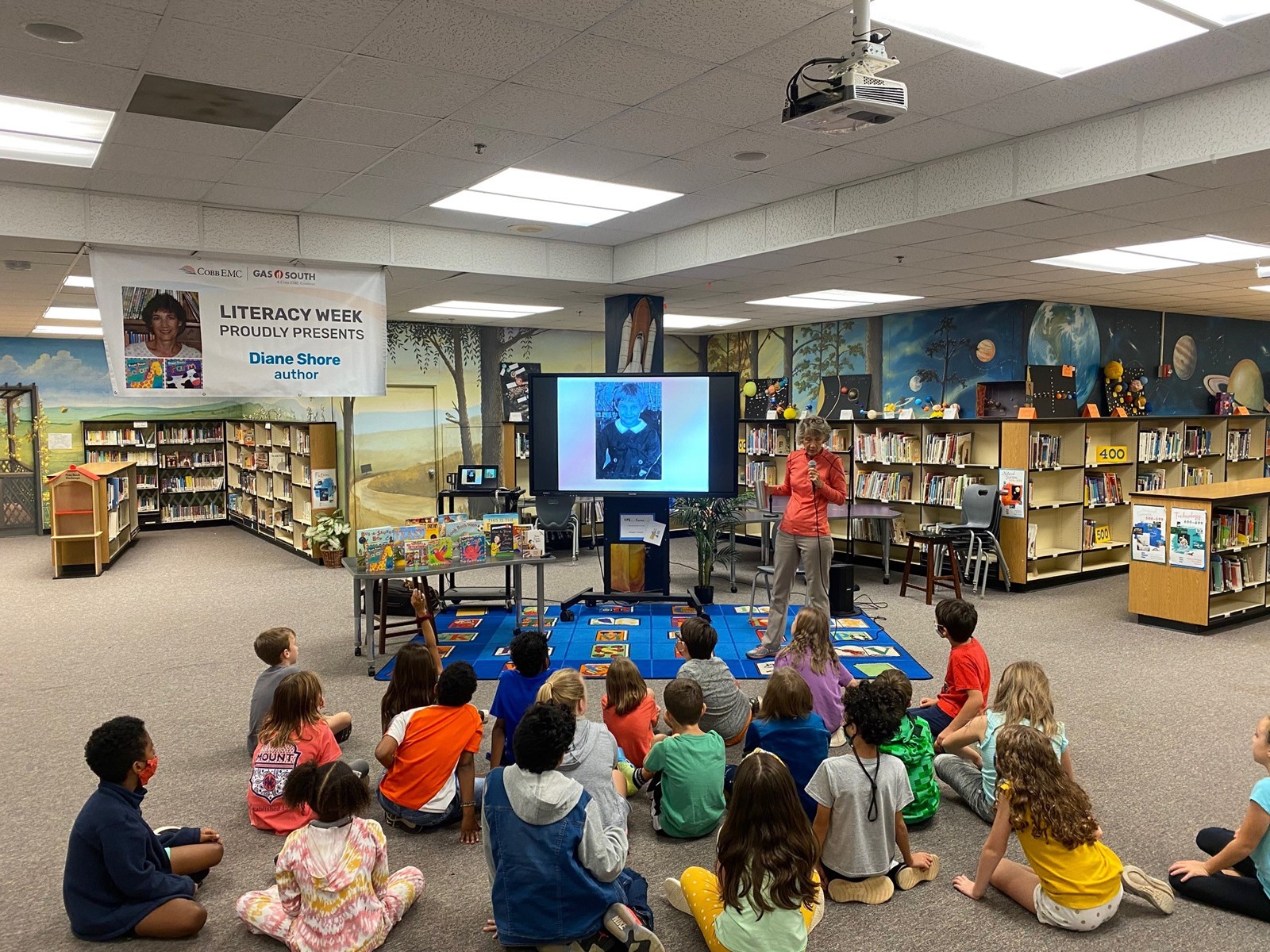 ---
Welcome Back to the Media Center!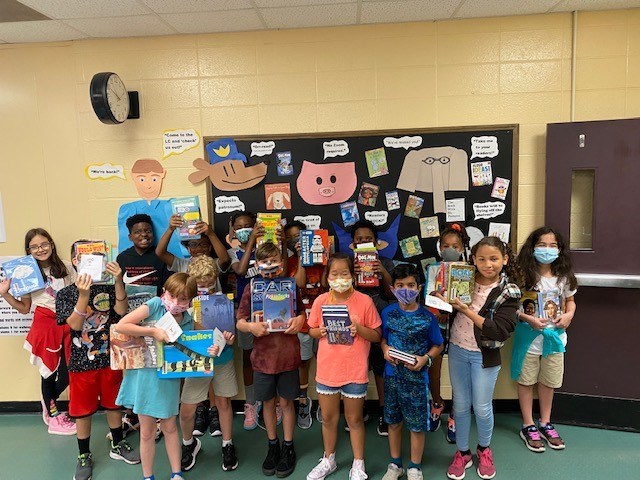 We are very excited to have students visit the Media Center again this school year.
---
Instructional videos on using Destiny online:
---
Rocky Mount students share what they have been reading during Digital Learning:
---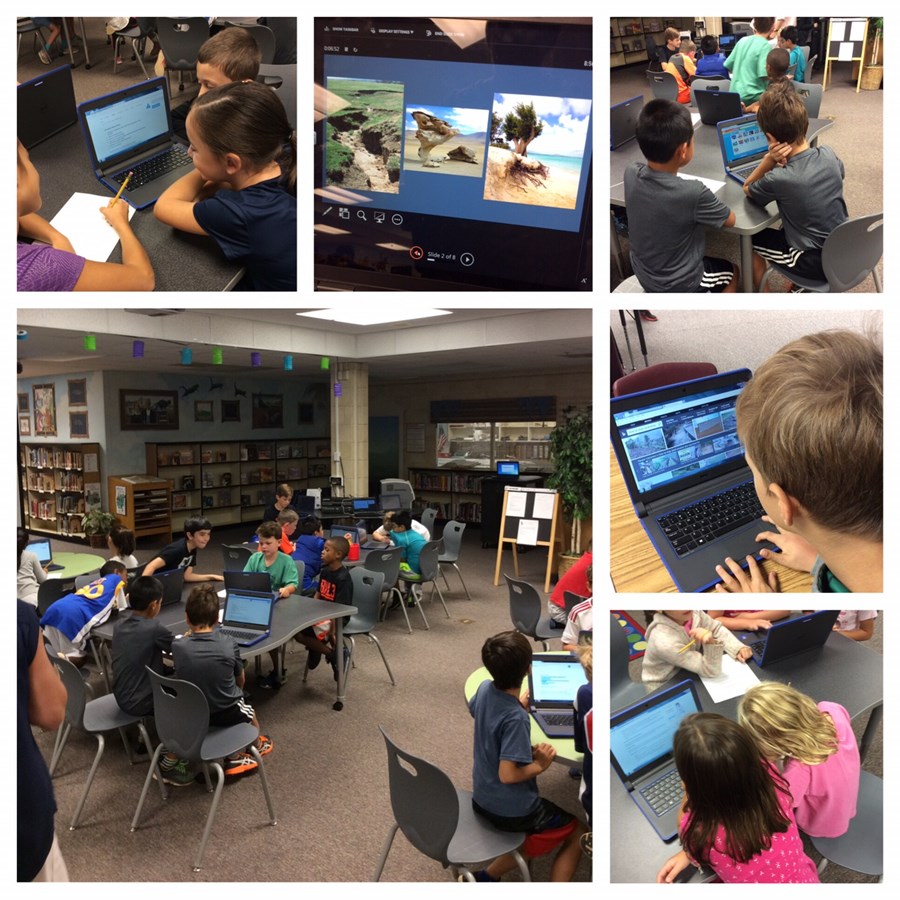 ---
ONLINE LEARNING RESOURCES
A quick reminder that ebooks can be accessed on Cobb Digital Library and through the following databases within Cobb Digital Library. Students login to Cobb Digital Library using the following:
Username: firstname.lastname OR firstname.lastname@students.cobbk12.org
Password: school computer password
• Cobb County Public Library (ebooks and audiobooks)
• EBSCO eBook K-8 Collection (Has over 11,000 titles that can be read online)
• Sora: Sora provides easy access to ebooks and audiobooks on your computer, tablet, or phone. Use your Office 365 user name and password to sign in
• Tumble Premium: Provides access to fiction and nonfiction books from all of the TumbleBook products.
ABOUT THE MEDIA CENTER
QUICK LINKS




The Media Center is an integral part of learning at Rocky Mount. Here children are welcome to check out books, read, do research and access the Internet. Over 11,000 items are available for student and teacher use including books, magazine, software and videos. We are open from 8:00am - 2:10pm every school day and encourage you to stop by in person or visit us online.

Rocky Mount is fortunate to have access to numerous off-site databases. These resources are available both at school and to our students at home.








Media Center Curriculum.







The Media Center sees every class once every two weeks. we focus primarily on English/Language Arts and technology standards. Below are some examples of lessons we have completed so far this school year:




Finding books using Destiny and a book hunt locating books online and in the Media Center by category and Lexile level.
Literary genres. Students write a summary about their favorite book and take a picture to create a reading database.
Research with non-fiction books. Classes created a "Weird but True" book.
Creating, editing and sharing a document using Office365.
Installing a school printer and printing from a student login.
Exploring the genre of Drama and, in small groups, writing a act play and then performing the play for the class.
Doing a STEM activity involving "Novel Engineering."




The Cobb County Public Library has teamed up with Cobb County Schools to offer extended access to print and online resources. Students now have access to public library databases using their Cobb students ID's.







Click here for detailed instructions on using this exciting new resource.

A reminder that students are encouraged to bring their own electronic device to school. More information is available by clicking

here

.

All Cobb County students have access to Office365. More information and login links can be found

here

.

Thank you for a great Fall 2019 Book Fair!

The Spring Book Fair will be held March 16-20.




Author Visit by Angelique Monet