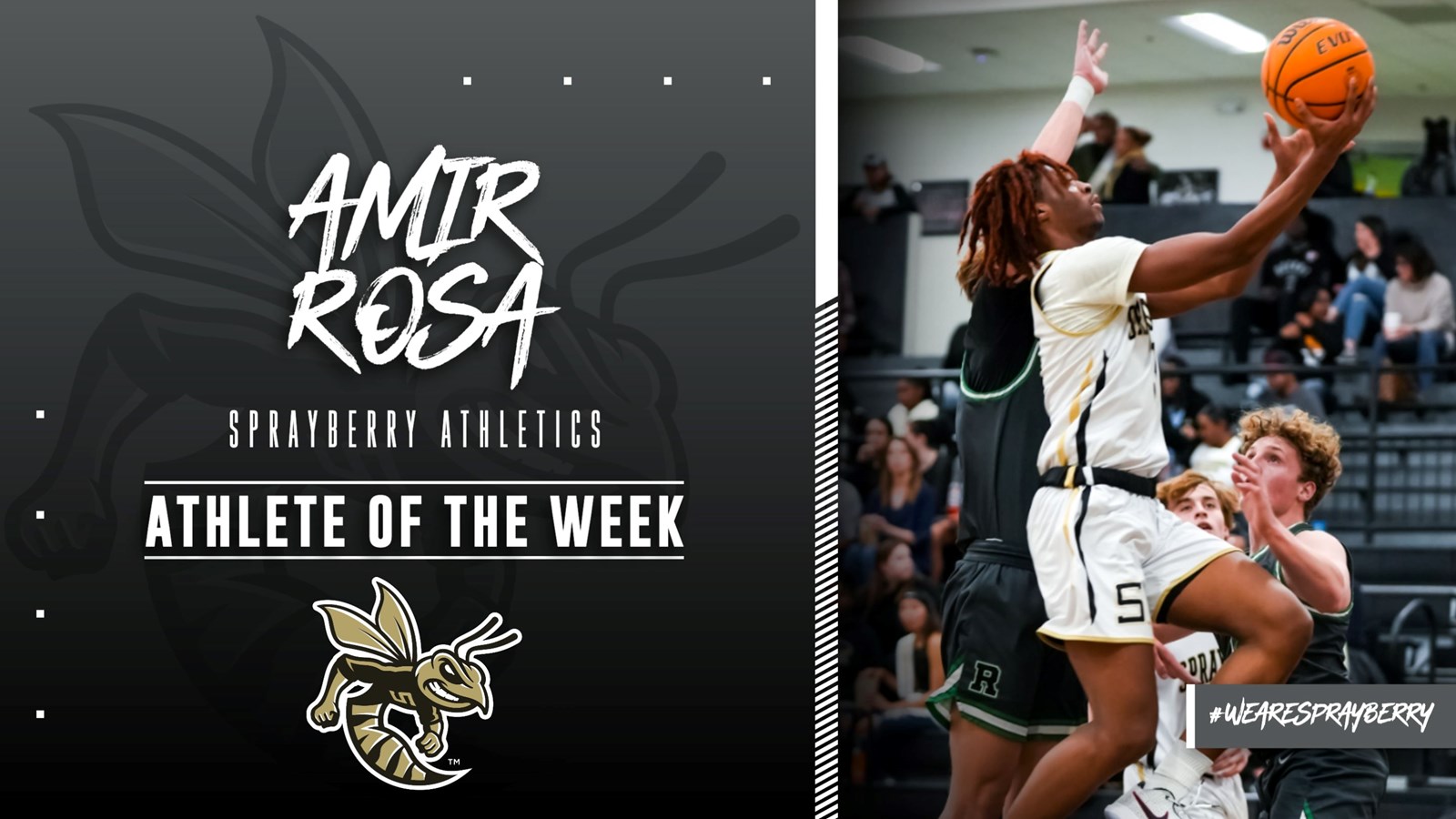 Amir Rosa (Class of 2023) has been named our Athlete of the Week for February 13 - 17, 2023!
Amir has been a point of consistency on the court for our Yellow Jackets this season having several big games and most recently adding 16 points in a 73-68 OT win over Johns Creek in the Region 7-6A Tournament. This win over Johns Creek earned our Yellow Jackets a spot in the 2023 GHSA 6A State Tournament.
Congratulations Amir on being named Athlete of the Week!
Past Athlete of the Week Recipients
| | | |
| --- | --- | --- |
| Week | Athlete | Sport |
| February 13-17, 2023 | Amir Rosa | Basketball |
| February 6 - 10, 2023 | Anna Vereen | Basketball |
| January 30 - February 4, 2023 | Sebastian Bartel | Swimming |
| January 23-28, 2023 | Josh Sanders | Wrestling |
| October 24-29, 2022 | Fernando Baker | Football |
| October 17-22, 2022 | Kimberly Reyes | Cheerleading |
| October 10-15, 2022 | Madison Moody | Softball |
| October 3 - 8, 2022 | Kaleb Williams | Cross Country |
| September 12 - 17, 2022 | Darius Gailliard | Football |
| September 5 - 10, 2022 | Graci Pederson | Softball |
| August 29 - September 4, 2022 | Tatum Capitol | Cross Country |
| August 22 - 27, 2022 | Arianna Luckett | Volleyball |
| August 15 - 20, 2022 | Kemari Nix | Football |
| August 8 - 13, 2022 | Mackenzie Heyward / Makayla Thomas | Volleyball |
| August 1 - 6, 2022 | Gabbi Leftwich | Softball |