Superintendent Announces Bonus for Food Services Workers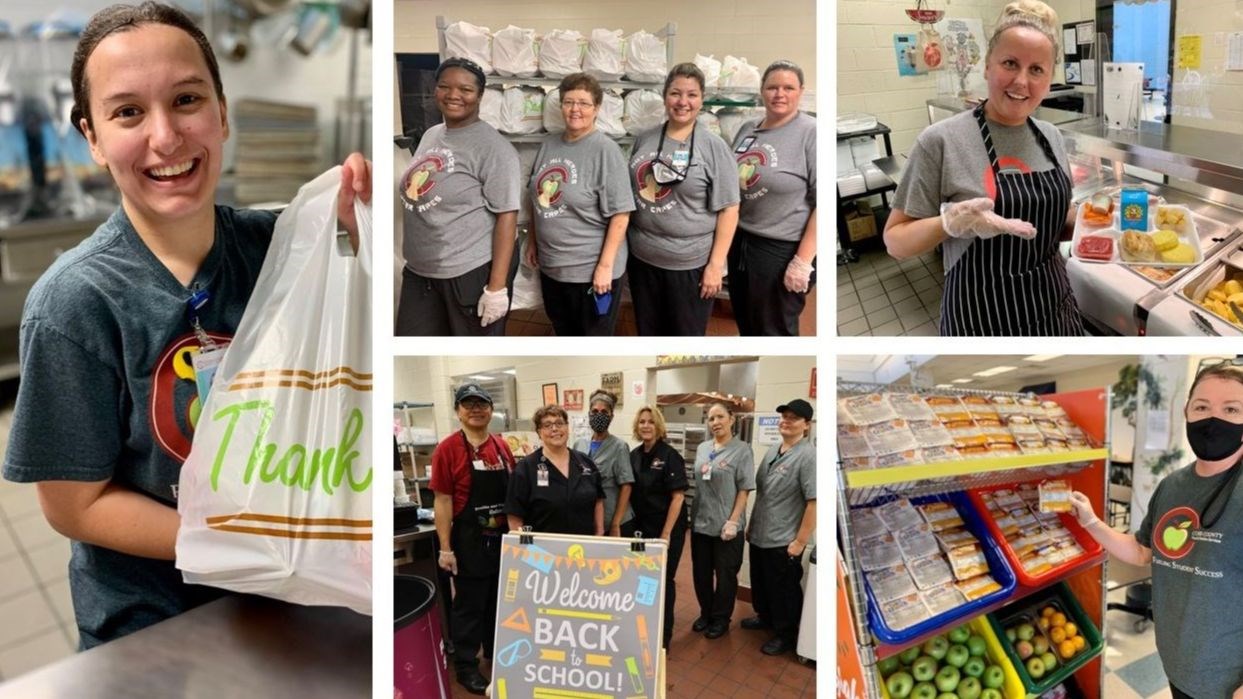 "We love our jobs and love serving our kids." That is how Charlotte Wisniewski describes her time as a member of the Food and Nutrition Services team at Bullard Elementary School.
The 18-year veteran, along with her Food and Nutrition Services colleagues across the District, has something extra to look forward to in the New Year other than the smiles of students.
Superintendent Chris Ragsdale announced today that the District is offering two separate $600 retention supplements to eligible Food and Nutrition Services staff members.
To be eligible for the January 2022 retention supplement, food service workers must be employed by October 25, 2021, and continue serving students through the New Year.
The June 2022 retention supplement will apply to food service workers who are employed by February 2022 and remain members of the F&NS team through June 1.
All FNS employees, including all kitchen level staff, District-level staff, maintenance, and warehouse teams, are eligible for the supplement payments.
Those interested in fueling student success can learn more about joining the FNS team here.
After almost two decades with Cobb's FNS team, this is why Ms. Wisniewski says she has a great job.
"It is a great job if you are a stay-at-home mom and you still want to get out and work with adults. It is a great time to get in the schools and work because your kids never realize you are gone. They are at school before you get to work, and you come home before they come home. The time flies by, and you go home and spend the rest of the time with your family. It is a great job!"
She also recommends the job as an excellent opportunity to get health insurance and work a full-time job in just four hours per day.
"Food and Nutrition Services is a fabulous job. I love it!"