Cobb Schools Serves up 3.5 Million+ Meal Kits and Counting
"Fueling Student Success" is the mission of the Cobb Schools Food & Nutrition Services team, a mission that extended beyond the school walls over the past year.
Since the start of the 2020-2021 school year, the Cobb Schools Food & Nutrition Services team has distributed more than 3.5 million meal kits to Cobb County students. That number is on top of the 3.5 million breakfasts, and almost 5.9 million lunches dished up for students learning in person during the school year.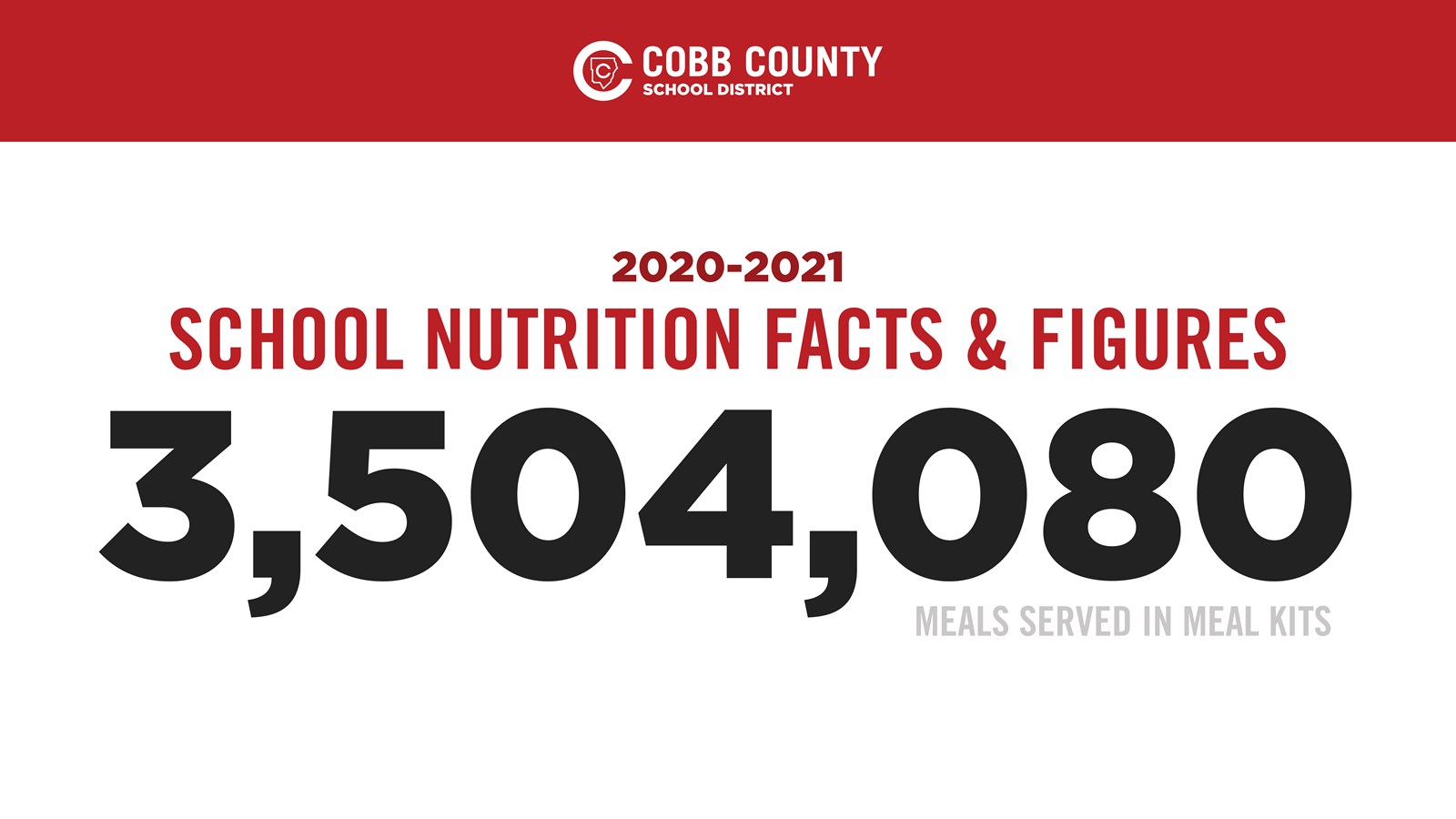 The Cobb team started packing meal kits for students in March 2020 and has continued to dish up free meal kits for students ever since. Schools may be out for the summer, but Cobb's Food & Nutrition Services will continue the weekly meal kit distributions through July 21. More information on meal kits is available here.
Many of the relationship-building takes place inside the cafeteria during the school year. The meal-kit pickups have given the Food & Nutrition team an opportunity to talk to Cobb parents on a regular basis.
"One of the amazing things we have found this year is the ability to build relationships directly with our parents," said Emily Hanlin, Executive Director of Food & Nutrition Services. "Having parents come and pick up meals has really given us the ability to make those connections directly with those parents. It has been so powerful across our county."
Through those relationships, they were able to locate more Cobb families in need to make sure they were accessing the free meal kits for their students.
When Cobb's Food Services team has also stayed busy this summer dishing up food for students participating in the District's in-person summer enrichment programs.
Thanks to the continued flexibility and guidance from the USDA, Cobb Schools will continue to provide breakfast and lunches at no cost to all in-person students for the 2021-2022 school year.
"It will cover not only the first part of the school year but all the way into May 2022," Ms. Hanlin added. "We will be feeding our kids on-site, Monday through Friday."