Big Shanty Teacher Named Georgia ESOL Teacher of the Year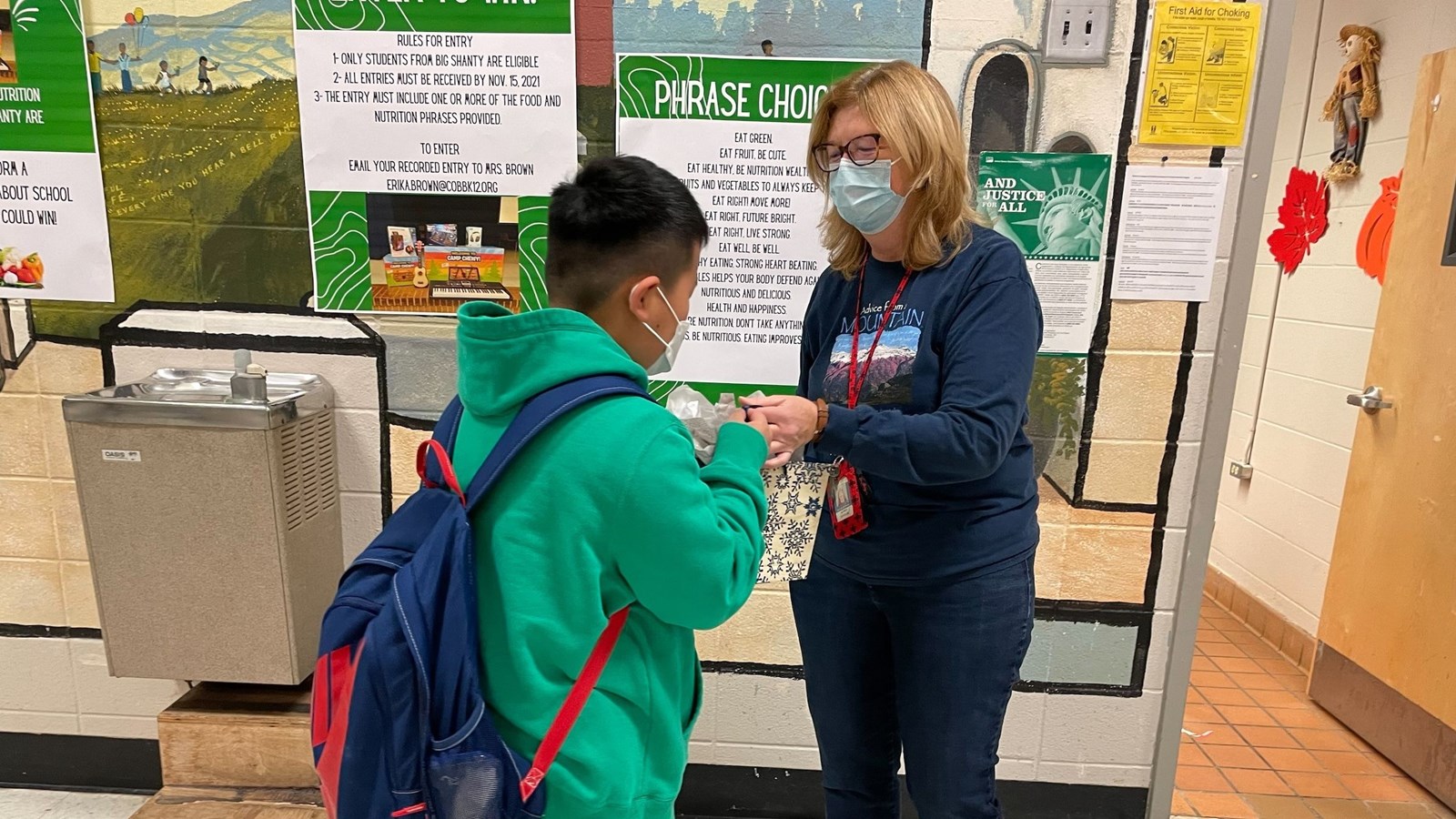 Throughout Karen Taylor's teaching career, she has taught every grade level from kindergarten through 6th grade. Over her 30+ years as an educator, she has taught students from at least 38 different countries. Much of her teaching career, which includes more than 25 years in Cobb Schools, Ms. Taylor has helped boost success for English for Speakers of Other Languages (ESOL) students.
For her exemplary contribution to the ESOL field and demonstrated passion for sharing her expertise with others, Ms. Taylor was recently named the Teacher of the Year by the Georgia Association of Teachers of English as a Second Language.
"The skill, expertise, and passion that Ms. Taylor has invested in creating a trusting classroom culture that values the contribution of every learner is a true model and inspiration for us all!" "Having Ms. Taylor selected as the GATESOL ESOL Teacher of the Year for the state of Georgia speak volumes. She represents an amazingly talented and committed team of ESOL educators who are making Cobb the best place to teach, lead, and learn," said Dr. Elizabeth Webb, Cobb Schools Supervisor of ESOL and Title III.
Today, the Georgia ESOL Teacher of the Year is building relationships and increasing student success at Big Shanty Intermediate School.
"I believe teachers have a responsibility to connect with each student in the classroom. Building a positive relationship with every student is imperative in helping that child succeed academically and emotionally," Georgia's top ESOL teacher explained. "We must invest time into building these positive relationships, build trust, and instill a feeling of safety."
Ms. Taylor finds a way to connect with each of her students and help them celebrate their accomplishments, no matter how large or small. One of her former students built confidence thanks to her teacher's practice of commemorating her small gains. That same student now has an even bigger academic win to celebrate. She graduated high school with a 4.1 GPA and enrolled in Kennesaw State University. Those are the types of celebrations that make Georgia's top ESOL teacher love her job helping Cobb students succeed.
"When asked what I love about teaching, I truly have to say it is the opportunity to work with English Learners," Ms. Taylor said. "These students seem to have a special spark inside just waiting to be ignited. That's exciting!"