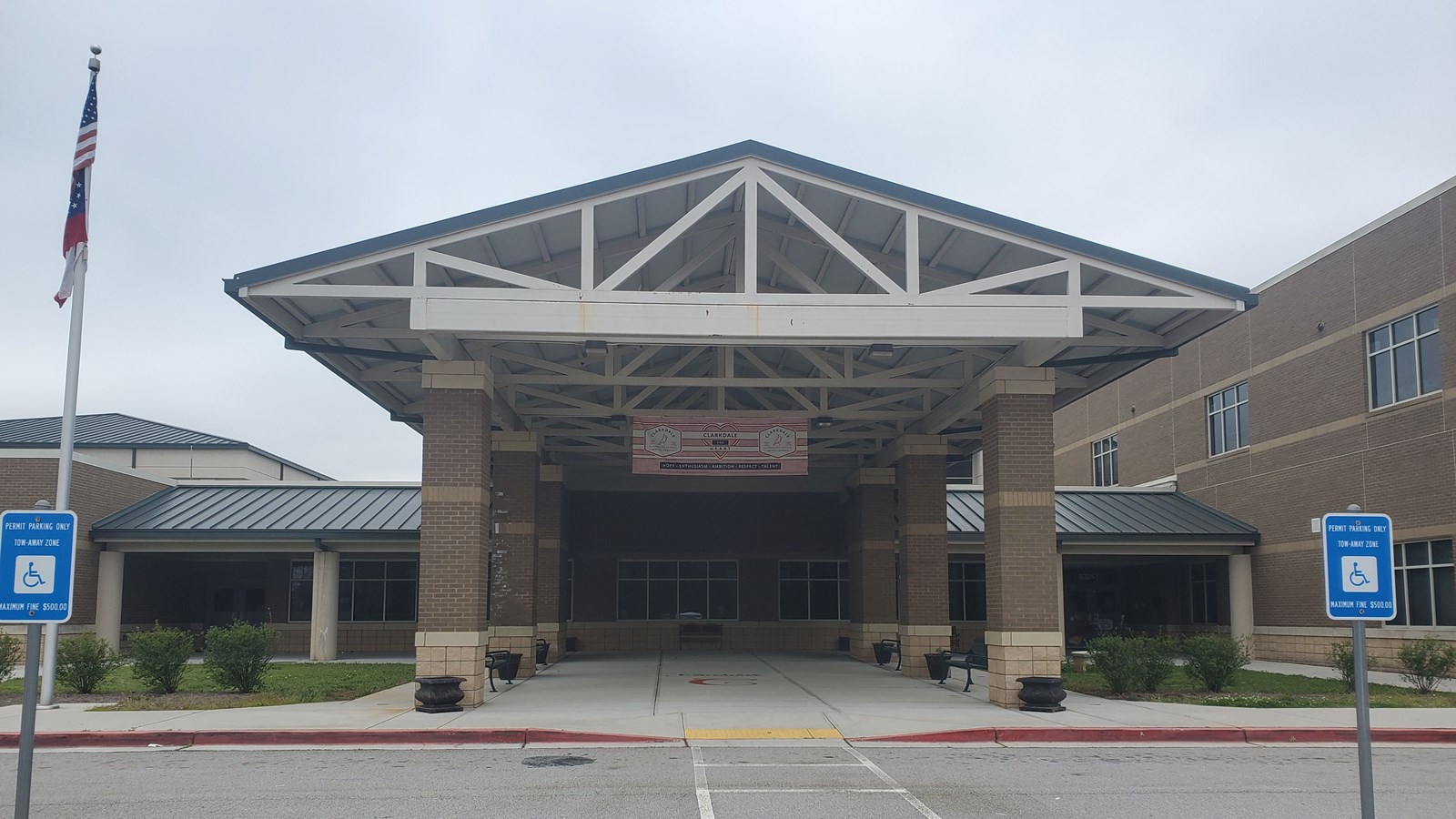 We can do anything!
We can go anywhere!
The impossible is . . .
POSSIBLE
Clarkdale Elementary is focused on teaching and learning every day! Our PBIS approach to school-wide expectations affords us the opportunity to create an environment for maximum student achievement and success! At Clarkdale Elementary, we are One Team, One Goal, Student Success!
Our Vision
Challenge and Engage for Success
Our Mission
We are an engaged community focused on teaching and learning!
History
Built in 1962, Clarkdale was originally the central point of a small neighborhood in Austell, GA. On September 21, 2009, the school was destroyed because of flooding. As a result, Clarkdale Elementary opened its new doors in 2012. We are now adjacent to Cooper Middle School.
Instruction
Our instructional program includes pre-kindergarten through fifth grades. We have a S.E.A.M.L.E.S.S. Instructional Framework that emphasizes rigor, relevance, real-life application and relationships. We believe all students can learn and we expect excellence at all times. Our instructional day begins at 7:50 AM and ends at 2:15 PM. Both breakfast and lunch programs are available to students. An After School Program is offered daily from 2:30-6:00 PM at a cost of $7.00 per day, with a one-time $10.00 registration fee. In the interest of ensuring health and safety, parents can choose between face-to-face instruction and virtual learning. Wednesdays are Instructional Support days on which students meet for small groups or complete individual make-up work.
Parental Involvement
Parents are an essential part of our success. Our parent facilitator works to increase and improve our parental involvement and engagement. We offer a variety of activities and workshops to help parents assist their children at home. This year we have virtual PTA meetings and provide parents with resources during our virtual Math and Literacy Nights.
Clarkdale Elementary School............The Impossible is Possible!