Cobb Schools to Provide Extended Learning Opportunities This Summer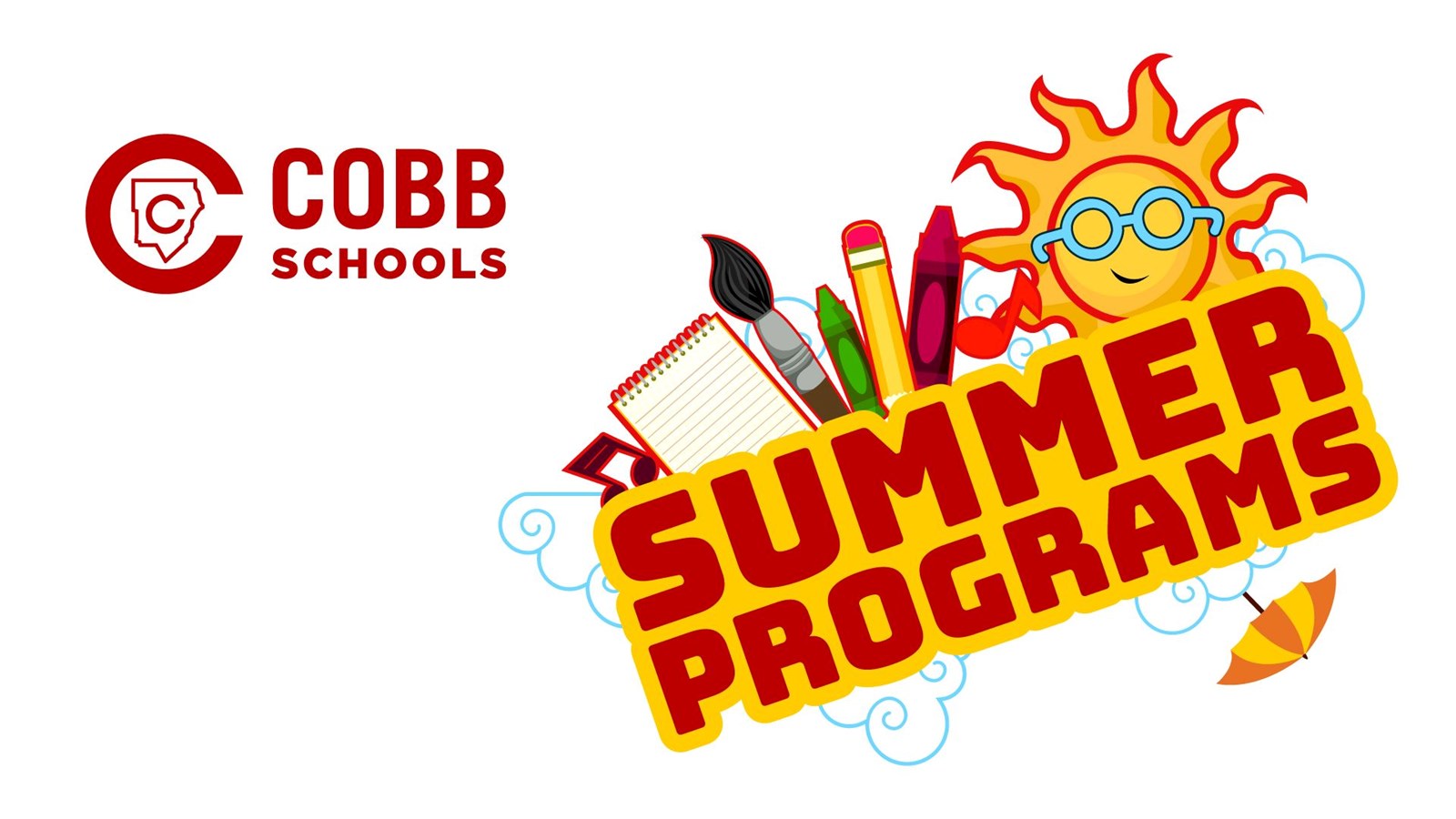 As Cobb educators did last summer and during school breaks throughout the year, the Cobb County School District is continuing to offer extended learning opportunities for students this summer. Details about the Summer Learning programs are available here.
More than 4,000 students in Pre-K through 8th grade are being invited to attend the Cobb Schools Summer Learning Quest, which will help students build on their foundation of learning from the school year so they can prepare for success in the new school year.
Other summer learning opportunities include High school credit recovery, Cobb Virtual Academy, Cobb Course Refresher, Summer Enrichment Academy, and Summer Link, which consists of on-demand digital resources for all students in Cobb Schools.
Summer Link provides 30 days of instructional activities for Pre-K to high school students through CTLS Learn. More information about Summer Link will be available to families soon.
High school summer credit recovery is scheduled for June 14-June 30 and will run Monday-Thursday only between 9:00 a.m. and 3:00 p.m. Online registration is open and closes at midnight on May 24. More information about the High School Summer Credit Recovery program is available here.
The registration deadline for the Cobb Virtual Academy's Summer Term is also May 24 and ends at 12 p.m. Summer Term is an intense session with the standard 16-week Fall/Spring term compressed into five weeks. To learn more about registration and what to expect, go here.
Another summer learning opportunity is the Cobb Course Refresher, which allows high school students to gain a greater comfort level with course content by reviewing digital lessons. Students who register for the Cobb Course Refresher may review content for courses taken during the 2021-2022 school year or preview courses they will take during the 2022-2023 school year. You can find more information about the Cobb Course Refresher program here.
There are two summer programs available to previously identified students in grades K-8 and rising kindergarten. Summer Learning Quest is an accelerated learning experience during the summer. This experience aims to provide an intensive, targeted instructional experience to identified students during the summer. For more details on the academic focus during the program and when it takes place, click here.
Another learning opportunity available by invite-only is the Summer Enrichment Academy for high achieving elementary-aged students during June. This is the sixth year this opportunity has been offered. Through a lottery process, approximately 575 students will have an opportunity to attend this optional summer learning experience at one of two Cobb campuses: Pitner Elementary School and Smyrna Elementary School.