Congratulations HTMS Food Service Staff!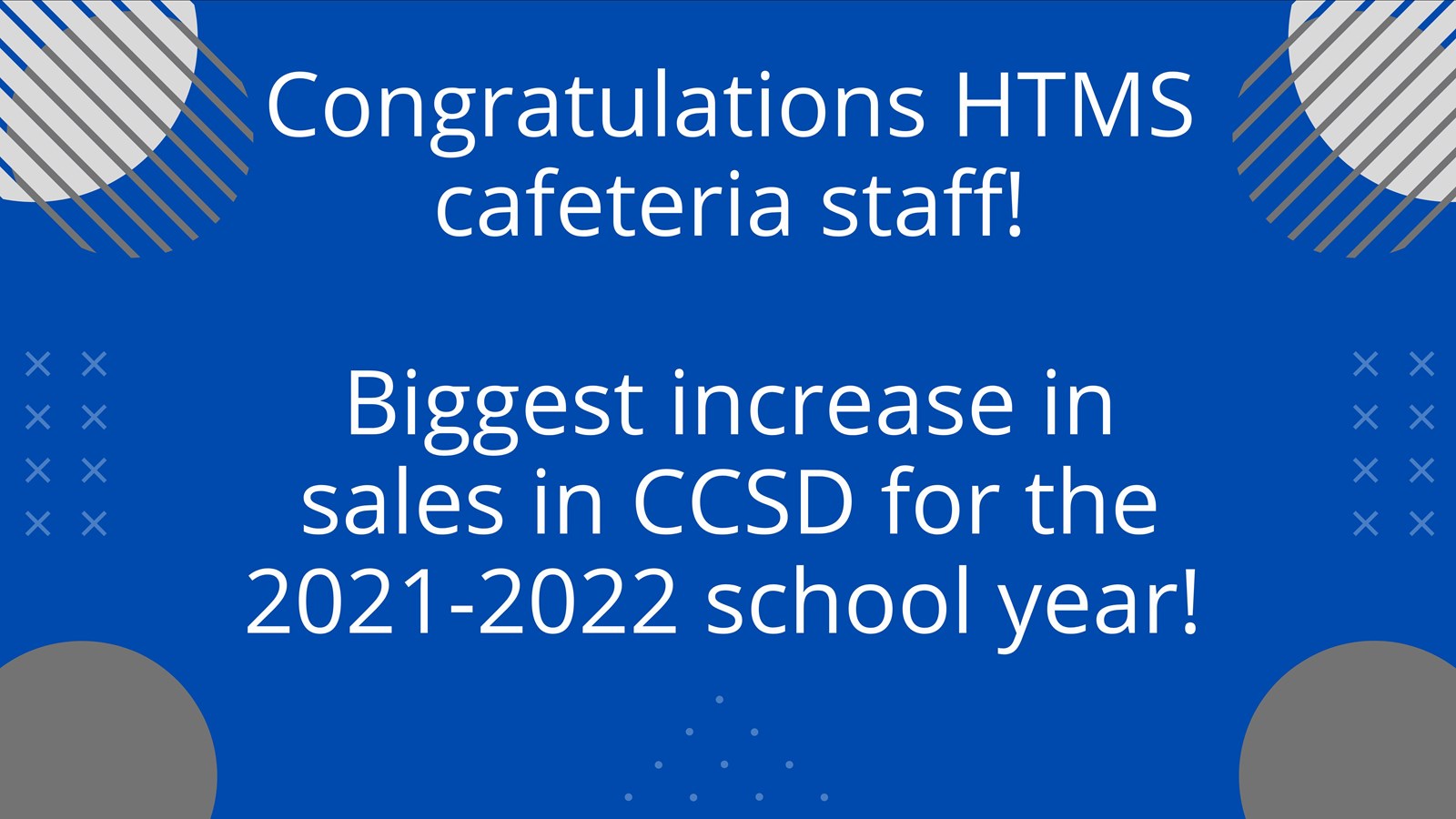 Hightower Trail Middle School was the only school in all of Cobb County to have a 3% INCREASE in overall breakfast and lunch sales for the 2021-2022 school year!

THANK YOU for your hard work and dedication to serving and feeding the 1000+ students at Hightower Trail.